Yoel Romero's manager: UFC has contacted camp about Michael Bisping fight
While the Michael Bisping-GSP super fight appears to be dead, Yoel Romero's manager Malki Kawa says his team has been in contact with the UFC to step in to fight for the middleweight title. Following UFC president Dana White's surprise … Continued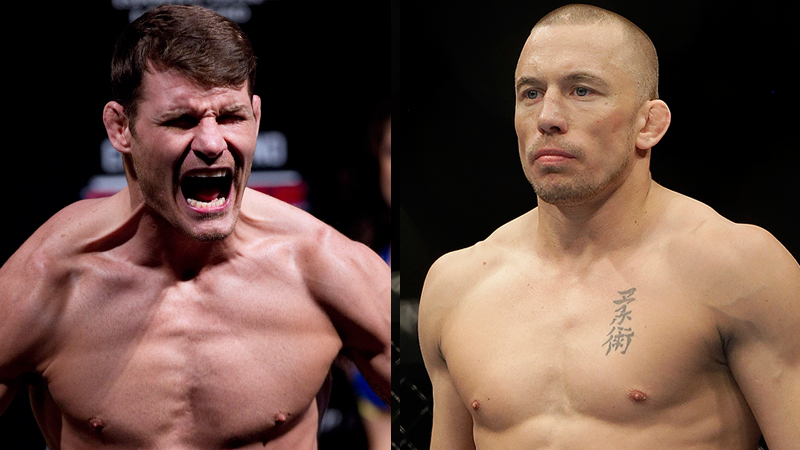 Georges St. Pierre, of Canada, waits to begin a UFC 167 mixed martial arts championship welterweight bout against Johny Hendricks on Saturday, Nov. 16, 2013, in Las Vegas. St. Pierre won by split decision. (AP Photo/Isaac Brekken)
British fighter Michael Bisping gestures during his weigh-in for the Ultimate Fighting Championship, UFC, in Sao Paulo, Brazil, Friday, Jan. 18, 2013. Bisping will compete in UFC in Sao Paulo on Jan. 19. (AP Photo/Andre Penner)
While the Michael Bisping-GSP super fight appears to be dead, Yoel Romero's manager Malki Kawa says his team has been in contact with the UFC to step in to fight for the middleweight title.
Following UFC president Dana White's surprise announcement on FOX Sports Australia that Bisping would instead be fighting Yoel Romero, SiriusXM RUSH's Luke Thomas caught up with Kawa to talk about the turn of events. For his part, Kawa says he had no idea that White's announcement was coming, but he's happy all the same to take advantage of the opportunity.
We've already accepted, we've already told them we're in. We're ready to rock and roll. So, we're just waiting on Bisping right now to accept," Kawa said. "They didn't say anything to any side or anybody. I don't think anybody really knows on the other side, and nobody on our side knows anything either, yet."
Listen below:
Catch all your fight news on SiriusXM RUSH, Ch. 93.
---
---