Listen to Yannis Pappas' comedy album debut on The Raw Report — and learn the fate of Maurica and Mr. Panos
Imma let you finish, but Yannis Pappas had the best album release of all time. The comedian's viral character Maurica Rodriguez made her way into the intro of Kanye West's song Ultralight Beam, in which the rapper samples a little … Continued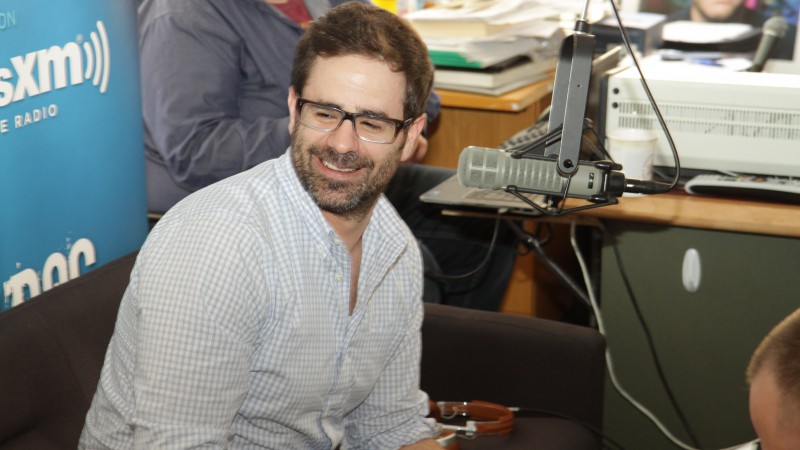 Imma let you finish, but Yannis Pappas had the best album release of all time.
The comedian's viral character Maurica Rodriguez made her way into the intro of Kanye West's song Ultralight Beam, in which the rapper samples a little girl saying the transgender New Yorker's sassy catchphrase "Das it!"
"Michael Che texted me and told me," Pappas, who admitted he hasn't listened to The Life of Pablo yet, said Friday on The Raw Report, which also exclusively premiered his debut comedy album, Let Me Be Yannis. "On Broad City they did one, the season premiere. I mean, it's really gotten around. People really like her."
On YouTube, Pappas is famous for playing Maurica and Mr. Panos, a Greek man who gives diatribes about his homeland. Pappas' videos have racked up millions of views — but does the pun-ny title of his album mean he's preparing to put those sketches to rest?
"I'm not trying to get away, but I thought it was a cool way of saying, yeah, this is me doing stand-up. Both those characters were born in my stand-up. You know, I'm a stand-up comic first, that's what I love to do. That's what I'll always do. That's basically why I do anything, so people will find out about my stand-up and come see me live," he told Raw Report hosts Jason Shebiro and Aaron Hodges with a laugh. "The characters are more popular than I am. I mean, more people know about them than they know about me, and they have bigger fan bases."

"Does that make you upset?" Hodges asked. "Do you want to fight them?"
"Not at all, not at all. I love doing the characters, I love doing stand-up," Pappas said. "I love doing them all. I have fun doing them all. They're three completely different voices. I've done a lot of other characters, too. Those two are the ones that just kind of happened to catch on. They popped off on the Internet, so I enjoy doing them, too. I enjoy doing it all, man. I just enjoy making people laugh, or if I can't make them laugh, make them think, get them upset. I like getting a rise out of people."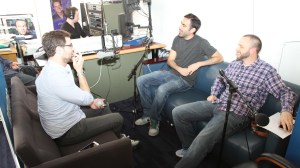 Hear Pappas discuss Let Me Be Yannis, questionable tattoos and snooty French people on demand. The Raw Report airs Friday at 4 pm ET on SiriusXM's Raw Dog Comedy (Ch. 99).
For a free 30-day trial, check out http://www.siriusxm.com/freeTrial.
---
---
---