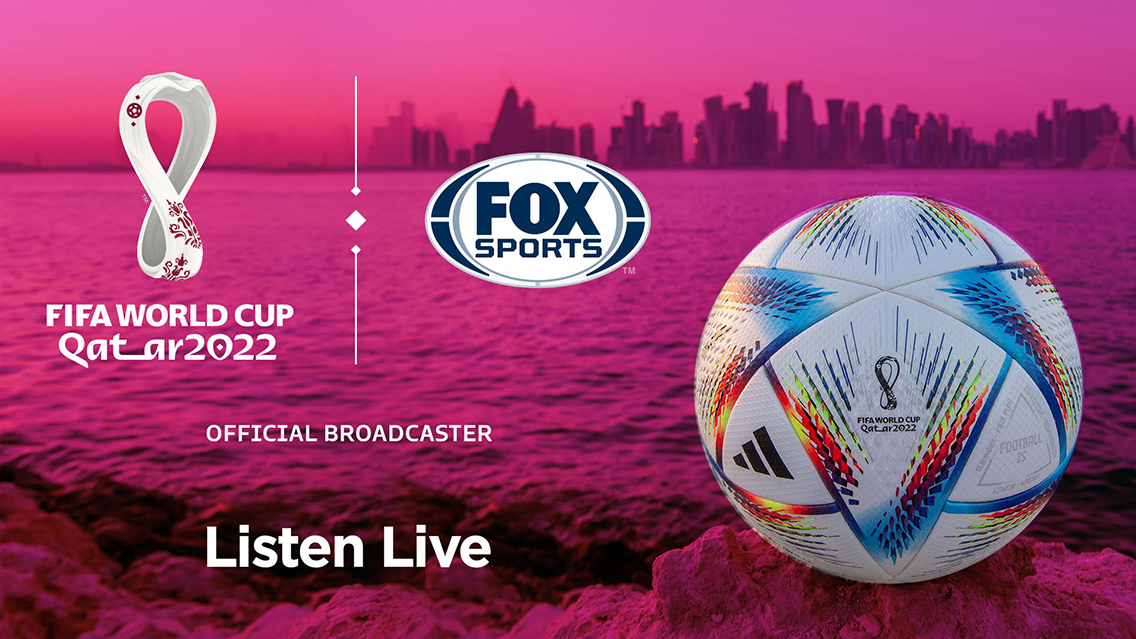 ---
*** Listen to the 2023 FIFA Women's World Cup on SiriusXM ***
---
Listen to analysis and highlights of every 2022 FIFA World Cup match — plus upcoming live games and more — on the SiriusXM channels below. Also, scroll down for the full games schedule.
English-language broadcasts of all matches from the highly anticipated tournament will be provided by FOX Sports with broadcasts airing primarily on FOX Sports on SiriusXM (Ch. 83). When two matches are occurring simultaneously, one match will air on SiriusXM FC (Ch. 157).


---
Related: What's It Like in Qatar? Go Inside the World Cup Stadium and Doha
---
Click here for a schedule of all upcoming games and their SiriusXM channels:

In addition to carrying live match broadcasts, SiriusXM will offer listeners in-depth news, talk and analysis daily throughout the tournament on its dedicated soccer channel, SiriusXM FC. World Cup Today will air daily between matches (7-8 am ET, 10-11 am ET and 1-2 pm ET), and Counter Attack will air following the conclusion of play each day (4-7 pm ET).
What You'll Hear
Listeners will get exclusive analysis from SiriusXM FC's roster of hosts that includes National Soccer Hall of Famers Tony Meola and Eric Wynalda, who were teammates for the United States in the 1990 and 1994 World Cups, former U.S. international Brian Dunseth, and former players, coaches, executives and journalists from the U.S. and abroad including Jason Davis, Ray Hudson, Rodney Marsh, Tom Rennie, Tommy Smyth, Charlie Stillitano and others.
---
Related: Soccer Great Eric Wynalda Now Hosts SiriusXM FC Show
---
FIFA World Cup Qatar 2022™ will feature 32 teams competing in eight unique venues across the host country. Nations competing include Argentina, Australia, Belgium, Brazil, Cameroon, Canada, Costa Rica, Croatia, Denmark, Ecuador, England, France, Germany, Ghana, Iran, Japan, Mexico, Morocco, Netherlands, Poland, Portugal, Qatar, Saudi Arabia, Senegal, Serbia, South Korea, Spain, Switzerland, Tunisia, United States, Uruguay and Wales.
The FOX Sports on SiriusXM and SiriusXM FC channels are available to subscribers nationwide in their car and on the SXM App. The SXM App is available to subscribers on mobile devices and a wide variety of connected platforms in the home including smart speakers, smart TVs and streaming media players. Streaming access is included with all of SiriusXM's audio trials and most popular plans.
---
---
---