Stay Energized with 16 Cross-Genre Music Channels Made for Working Out
From running and biking to strength training and stretching, we've got you covered with pump-up jams across all genres.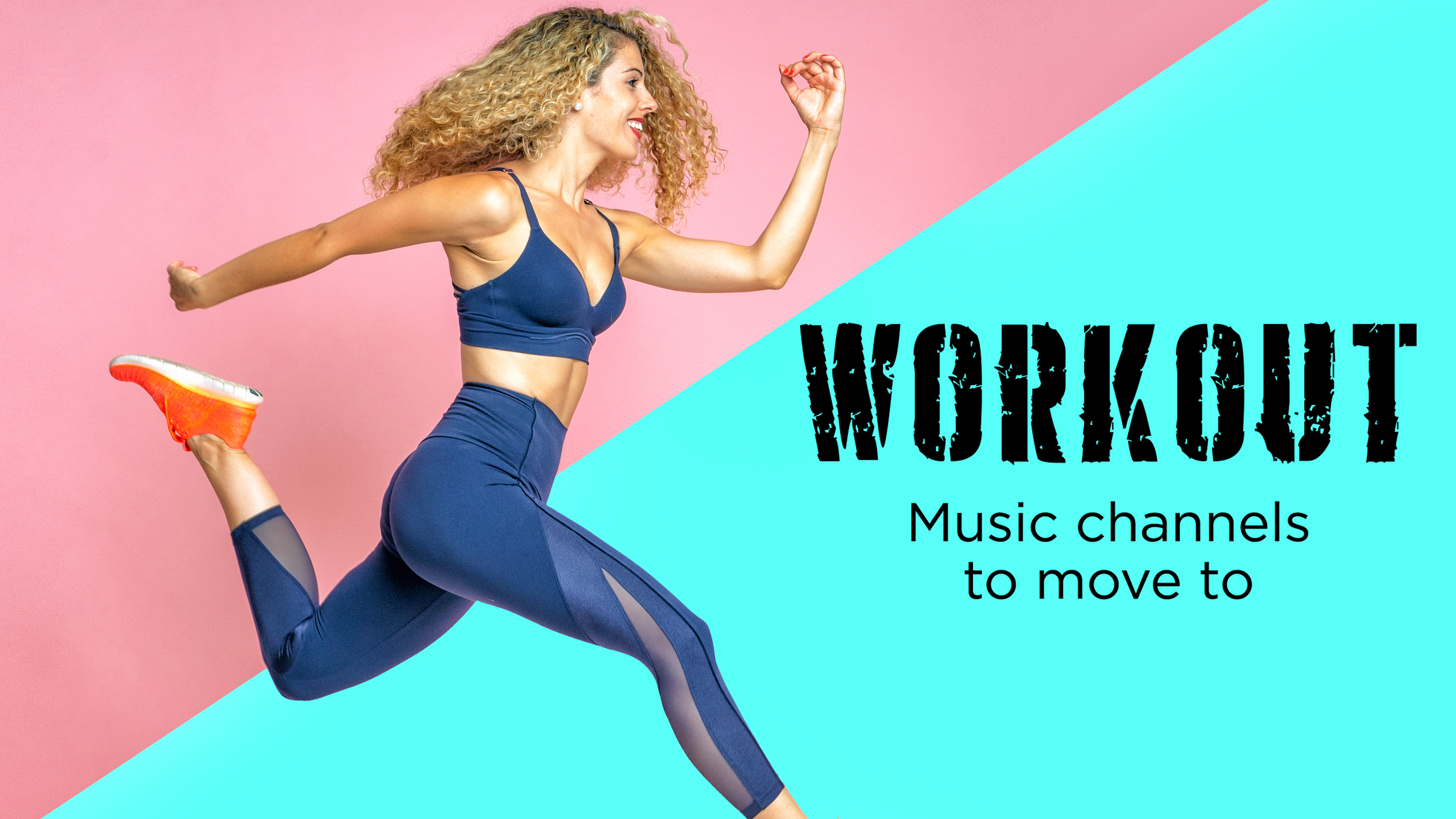 There are plenty of methods for breaking a sweat without even leaving your house, and SiriusXM is here with your soundtrack for it all. From running and biking to strength training and stretching, we've got you covered with pump-up jams across all genres.

SoulCycle Radio
You don't have to be on a bike to feel the soul — from today's hip-hop to bass-bumping EDM, SoulCycle Radio will energize you from the inside out and give you that same fresh-out-of-class feeling once your routine is done.
1st Wave Workout
Gearing up for a workout that'll have you hungry like the wolf by the time it's over? Soundtrack your sweat session with high-energy classic alternative and new wave hits from artists like The Smiths, The Cure, Duran Duran, and more.
'80s on 8 Workout
Sweat to these oldies, no leg warmers required (but highly encouraged). Throw it back to the top '80s pop, perfect for feeling the burn with an impromptu "Material Girl" performance in your bedroom.
'90s on 9 Workout
Grab your best scrunchie and Kappa tracksuit for this one. While the '90s may have seen the dawn of spinning, these classic pop earworms from artists like Christina Aguilera, Paula Abdul, and more are perfect for any workout.
BPM Workout
While a rave may not be in the cards given social distancing recommendations, you can still sweat like you're at one. Keep it moving to the hottest nonstop dance beats and remixes from your favorite DJs.
Classic Rock Workout
Might want to grab the home weights for this session. Smash your goals with chart-smashing, hard-hitting classic rock best suited to release any excess energy from artists like Billy Idol and The Kinks.
FLY Workout
About to lose your mind up in (t)here? What about your cool? Feel the burn with hit after hit of hip-hop and R&B from the '90s to the 2000s.
The Heat Workout
Ready to feel the heat? Tune in to today's biggest hip-hop and R&B jams from Lil Baby, Trey Songz, Jay Z, and more and get ready to get sweaty.
Hip-Hop Nation Workout
BPM doesn't just refer to music — blast through all of your at-home cardio with today's hardest hip-hop carefully curated to keep you in the zone.
Hits 1 Workout
Hits 1 isn't just for bopping along in the car anymore. This workout channel with favorites from artists like Billie Eilish and All Time Low will keep you energized and on top of which songs are trending on the charts.
Lithium Workout
Pro tip: Channel the energy and angst of Nirvana or early-career Green Day into your workout for optimal results. However, fair warning that "Smells Like Teen Spirit" may not just be a song title by the time you're done.
Pop2K Workout
Tackle your fitness goals and travel back in time with some of the most energized bangers of the early 2000s (bonus points if you dust off your old Skechers to do so).
Turbo Workout
Trying to take your run to the next level? Super-charge your social distancing fitness with hard rock from Slipknot, Buckcherry, and more.
Octane Workout
Crank this high-octane workout music to motivate the s*** out of you. All up-tempo music, no slow songs!
Nitro
A mix of Octane, Turbo, and Ozzy's Boneyard, this channel features nonstop hard rock from the '70s, '80s, '90s, and '00s to today.
FACTIONPUNK
Break a sweat to pop punk, modern punk, trash punk, brand new punk, unreleased punk, rare punk, whatever-we-want-to-play-even-if-it's-NOT-punk punk.
---
---
---