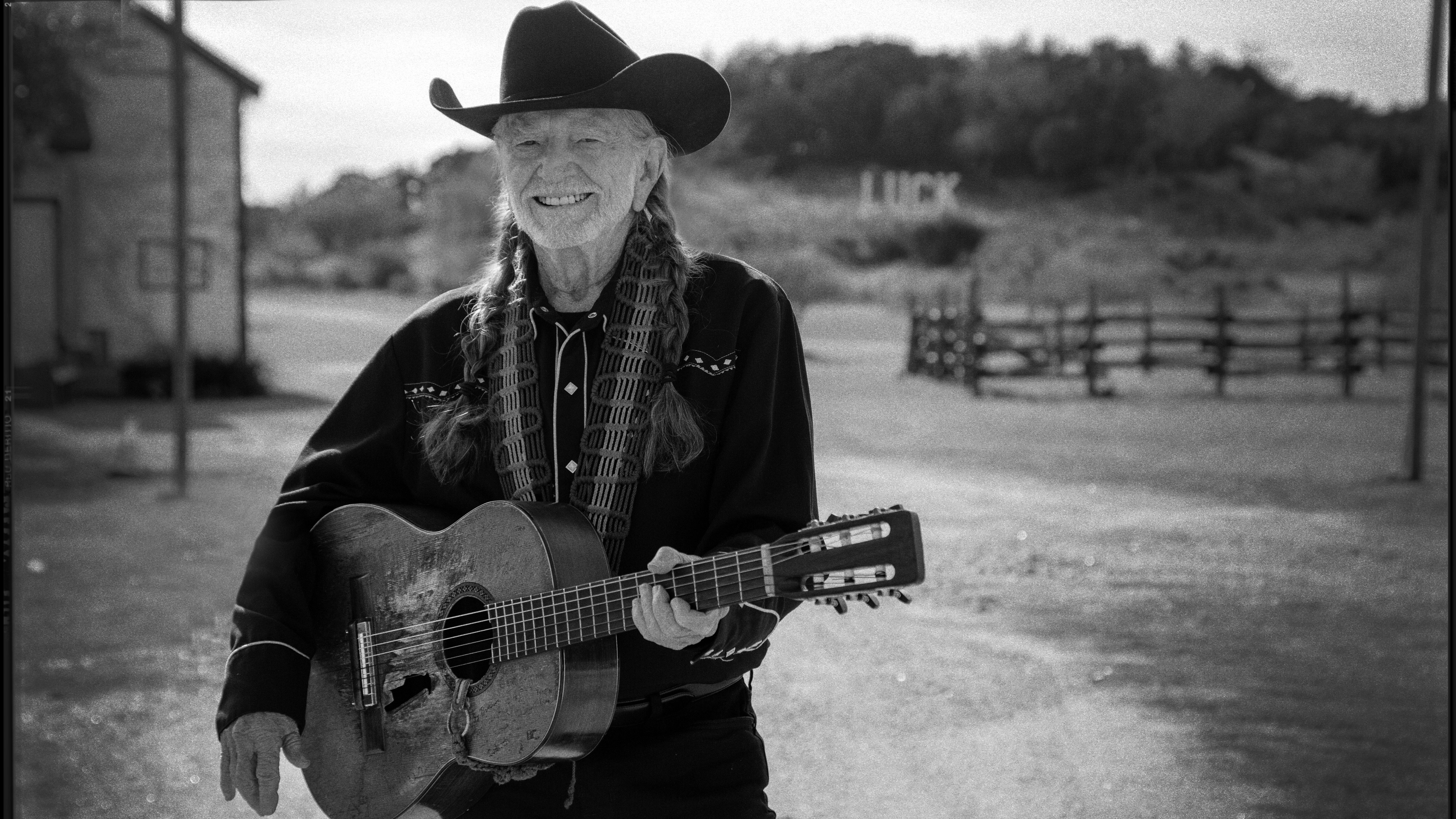 Willie Nelson turns 89 on April 29 and 30 (he was born in the middle of the night, so of course he has two birthdays!), and we're throwing a three-day party on his exclusive channel, Willie's Roadhouse (Ch. 59), including a live broadcast from his private ranch in Luck, TX.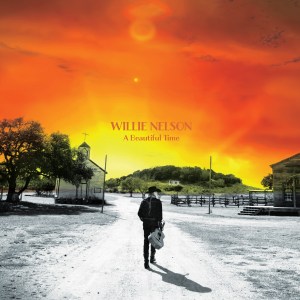 Willie's three-day birthday weekend kicks off on April 29 with the release of his new album (his 76th solo album and 146th overall), A Beautiful Time, and his daughter Paula Nelson will host a one-hour special that premieres at 6pm ET and includes conversations and birthday wishes from Nathaniel Rateliff, Robert Earl Keen, Ray Wylie Hubbard and Bruce Robison, along with tracks from the new release.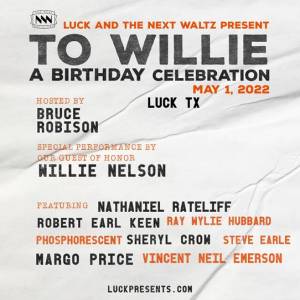 On May 1 at 8pm ET, Luck and The Next Waltz present To Willie: A Birthday Celebration, an all-star tribute concert hosted by Bruce Robison and featuring Nathaniel Rateliff, Sheryl Crow, Robert Earl Keen, Steve Earle, Margo Price and Vincent Neil Emerson, followed by a special performance from the guest of honor himself, Willie Nelson.
Other highlights of the weekend at Willie's Roadhouse will include special birthday episodes of Ray Benson's Austin Outer Limits and Sundays with Seely with Jeannie Seely.
Broadcast Schedule (all times ET)
April 29
6pm: 'A Beautiful Time' Album Release Special hosted by Paula Nelson with Nathaniel Rateliff, Robert Earl Keen, Ray Wylie Hubbard and Bruce Robison
8pm: Austin Outer Limits 89th Birthday Celebration with Ray Benson
April 30
8am: Austin Outer Limits 89th Birthday Celebration with Ray Benson
3pm: 'A Beautiful Time' Album Release Special hosted by Paula Nelson with Nathaniel Rateliff, Robert Earl Keen, Ray Wylie Hubbard and Bruce Robison
May 1
11am: 'A Beautiful Time' Album Release Special hosted by Paula Nelson with Nathaniel Rateliff, Robert Earl Keen, Ray Wylie Hubbard and Bruce Robison
12 to 4pm: Sundays with Seely 89th Birthday Celebration with Jeannie Seely
7pm: 'A Beautiful Time' Album Release Special hosted by Paula Nelson with Nathaniel Rateliff, Robert Earl Keen, Ray Wylie Hubbard and Bruce Robison
8pm: Luck and The Next Waltz present To Willie: A Birthday Celebration concert broadcast LIVE from Luck, TX with Nathaniel Rateliff, Sheryl Crow, Robert Earl Keen, Steve Earle, Margo Price, Bruce Robison and Vincent Neil Emerson
10:10pm: Willie Nelson broadcast LIVE from Luck, TX
11:10pm: Austin Outer Limits 89th Birthday Celebration with Ray Benson
---
---
---