Wideouts (and Gronk) lead the way in early Fantasy Football drafts
The fantasy football season officially kicked off on SiriusXM Fantasy Sports Radio with the first fantasy football draft of the year. The top industry minds gathered in New York City at the Fantasy Sports Trade Association and put their strategies … Continued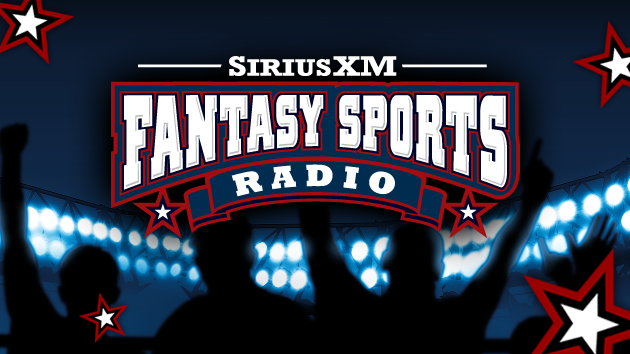 SiriusXM Fantasy Sports Radio.
The fantasy football season officially kicked off on SiriusXM Fantasy Sports Radio with the first fantasy football draft of the year. The top industry minds gathered in New York City at the Fantasy Sports Trade Association and put their strategies to the test.
The draft consisted of 14 teams in a PPR format and a starting lineup of one quarterback, two running backs, three wide receivers, a tight end, flex player along with a kicker and team defense/special teams.
A popular trend that will be followed by many drafts over the next couple of months is the heavy presence of wide receivers being selected in the early rounds. This draft was no different. Including New England Patriots tight end Rob Gronkowski whose fantasy production is like a receiver, there were 17 receivers selected in the first two rounds compared to only 11 running backs.
The team of Colton and The Wolfman consisting of Rick Wolf, Glenn Colton and Stacie Stern, notable for their old school strategies went against the grain and selected three running backs with their first three picks.
Host Mike Clay says the strategy heading into drafts is selecting the best players available, "take the best player on the board and don't worry about if they are receiver or running back. If they felt they were the best guys on the board, I have no problem with that (strategy)."
Despite the Tennessee Titans drafting former Alabama running back Derrick Henry in the second round, co-host Jeff Ratcliffe of Pro Football Focus was fine with Colton and The Wolfman drafting DeMarco Murray in round three even with two other running backs on their roster.
"I'm not where I was with him in the beginning of April (as far as ranking), before they drafted Derrick Henry. When you draft a player like Henry, as early as they did, they are going to get him involved, but in the third round I don't mind the selection of Murray."

The strategy of drafting Gronkowski in the first round is another hot topic that will be heavily debated leading up to the start of the season and Ray Flowers from The SiriusXM Fantasy Drive says Gronkowski's injury history is why he will shy away from the big tight end.
"It's always something with that guy. He's always beat up. I don't like building a team around a guy (like that). Gronkowski if he's healthy, he's the best tight end. However, he just doesn't make me feel comfortable."

Other notables to come out from the first draft of the season:
-The first quarterback was not drafted until round four by Anthony Perri from Fantistics.
-Dallas Cowboys rookie running back Ezekiel Elliott was drafted 11th overall by USA Today Sports. Many of the other draft participants contemplated drafting the former Buckeye earlier so this will be another theme to follow over the next couple of months.
-Mike Dempsey and Bob Harris of The Football Diehards along with Nando Di Fino of The Fantasy Sports Network waited until round four before drafting a running back while Greg Ambrosius waited until round five before selecting his first running back.
-The Football Diehards once again took a different approach as they were the last team to select a quarterback as they finally filled that position in round 12 by selecting Washington Redskins signal caller Kirk Cousins. It should also be noted that they are the defending champions.
Find out which players you need to have on your fantasy football team this year and learn strategies to help you win your league by listening to The F.S.T.A. Fantasy Football Draft On-Demand. Click here for a free trial.
---
---
---