Why Rob Reiner was jealous of Steve Martin's friendship with his father
Renowned director and actor Rob Reiner made his debut appearance on The Howard Stern Show on Tuesday to promote his new film Being Charlie, which was written by his son Nick. During the wide-ranging conversation, Rob discussed his relationship with his … Continued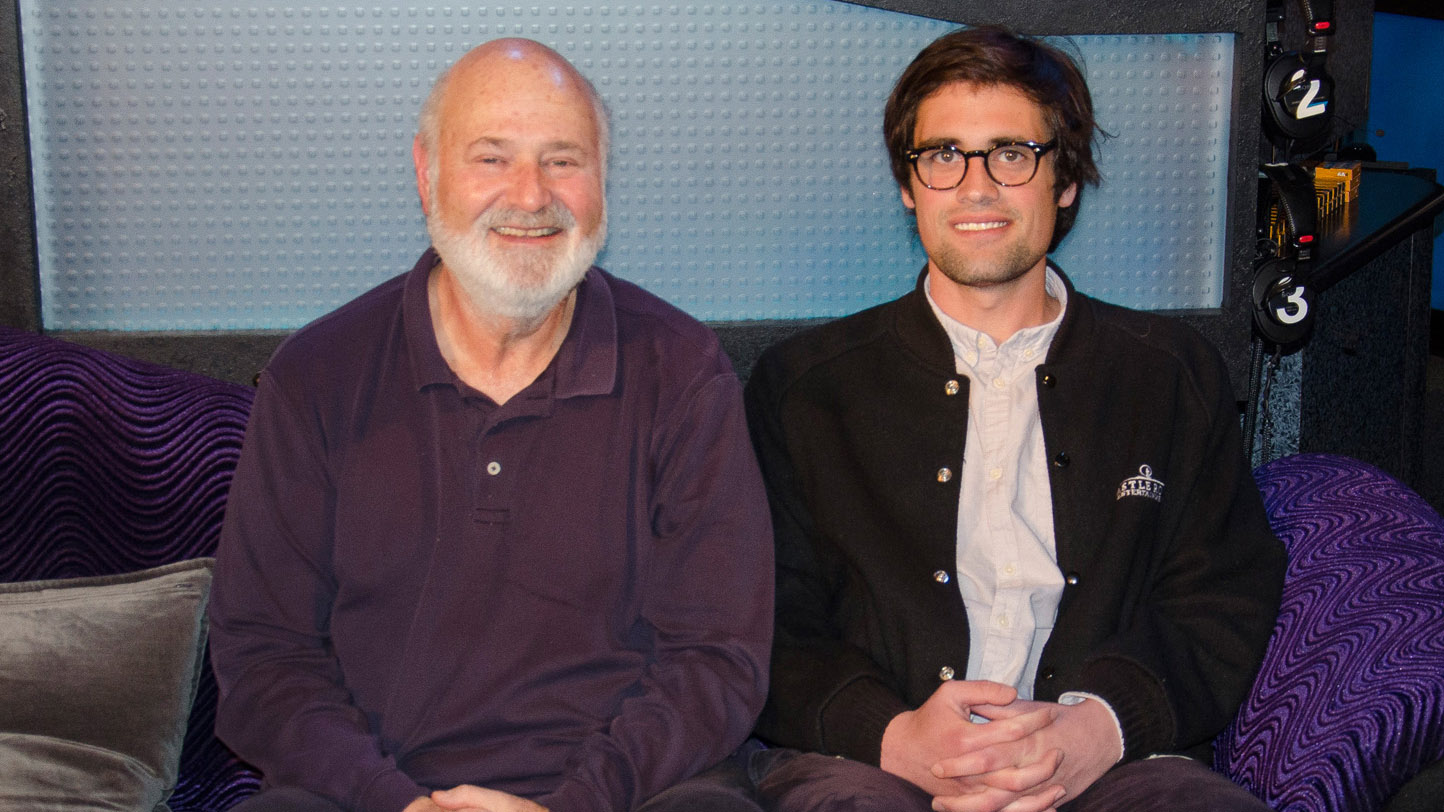 Rob Reiner and son Nick Reiner on the Howard Stern Show
Renowned director and actor Rob Reiner made his debut appearance on The Howard Stern Show on Tuesday to promote his new film Being Charlie, which was written by his son Nick. During the wide-ranging conversation, Rob discussed his relationship with his father Carl, who is also a renowned director and comedian.
Carl Reiner rose to prominence in the 1960s as the creator and writer of The Dick Van Dyke Show. He also played a large role in launching the career of Steve Martin, with whom he collaborated on four films including 1979's The Jerk. Rob, who was also an actor during the 1970s and won two Primetime Emmy Awards for his performance in All in The Family, admitted to feeling jealous of Martin's relationship with his father.
"There was [jealousy]. He made four pictures with Steve Martin," Reiner told Howard. "I had a different relationship with my father, but I would've loved to have had what that was. But it is what it is. He was like the son you wished you had who could do shtick and do all that stuff."
Reiner also said the situation actually caused him to go to therapy.
"No, what are you kidding me," Reiner joked when asked if he ever attended therapy. "I'm kidding, of course I did. The time we're having right here, this is the only time that I'm not in therapy. I'm literally wall-to-wall. Psychoanalysis, therapy, yeah."
Reiner was nominated for multiple awards as a director of films like Stand By Me, When Harry Met Sally and A Few Good Men, among others. He never explained his current relationship with his father, who is now 94, but he said his work as a director helped him find himself.
"It's tough, there's a lot of competition," Reiner said. "I can tell you that it wasn't until, and this is now I'm in my mid-to-late 30s, I did 'Stand By Me' that I started feeling like myself. It took a long, long time to start to carve out my own [identity]. Here's a movie that has this humor to it, but it also has a lot of melancholy in it, which is a real extension of myself."
For more coverage of The Howard Stern Show, follow @sternshow on Twitter.
For a free 30-day trial, check out siriusxm.com/freetrial.
---
---
---