Why Gloria Estefan won't visit her native Cuba
Gloria Estefan won't hold a concert in her homeland yet. Though the Grammy-winning music sensation was born in Cuba, the idea of visiting now that the United States has reestablished diplomatic ties with the politically suppressed, financially stratified nation is "tough for me," … Continued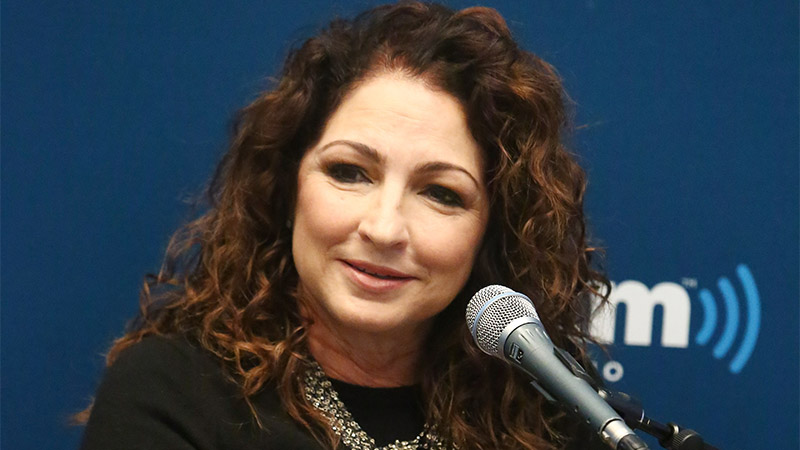 NEW YORK, NY – JUNE 02: Singer-songwriter Gloria Estefan sits down with Larry Flick for SiriusXM's 'Leading Ladies' series at the SiriusXM Studios on June 2, 2016 in New York City. (Photo by Astrid Stawiarz/Getty Images for SiriusXM) *** Local Caption *** Gloria Estefan
Gloria Estefan won't hold a concert in her homeland yet.
Though the Grammy-winning music sensation was born in Cuba, the idea of visiting now that the United States has reestablished diplomatic ties with the politically suppressed, financially stratified nation is "tough for me," she told Larry Flick during a SiriusXM Leading Ladies event Thursday.
"I do not frown upon anyone going. I think that's a good thing, because many people who can put actual money into the hands of Cubans there, that's the only way that they bypass the government. For me, it's a different story. People tell me, 'Oh, why don't you go perform?' I think the Cuban people need freedom and food much more than they need me singing songs for a couple hours and then leaving the country and leaving them in the same dire straits that they're in."
Estefan's family fled Havana for Miami after the 1950s Cuban Revolution that put dictator Fidel Castro in power. Her father even fought in the U.S. Bay of Pigs invasion and Vietnam War.
"The people of Cuba, life has not gotten better for them," she explained. "They are still being oppressed. There's still no freedom of speech, they're still jailing the Damas de Blanco. I can't go there on a vacation and enjoy a great restaurant or a great beach or a great hotel that the Cubans that are there can't enjoy. The Castro government with this opening has actually created and made the Cuban citizens second-class citizens in their own home. The tourists can go and do things, Cuban exiles can go and do things that the Cuban people can't enjoy or afford, and they won't be able to for a long time."
Still, she said, "the more people that visit there, the more they're exposed to the world, the more that this opens in that way, then that's great. It's just I can't stand on a stage in Cuba and look at the face of Che Guevara and Fidel Castro's image everywhere, have them control what I say. I also don't want to get on a stage and cause some kind of violence because of something that I say."
The Leading Ladies event with Gloria Estefan airs Friday, June 10, at 12 pm ET on SiriusXM Stars (Ch. 109).
For a free 30-day trial, check out http://www.siriusxm.com/freeTrial.
---
---
---