Why Dana Carvey started working with his aspiring comic sons: 'They had this bullseye on their back'
Dana Carvey moved his two sons away from Los Angeles about 20 years ago "to keep them from becoming Hollywood brats." But when they showed an interest in comedy, he helped them return. "They had this bullseye on their back, 'Dana … Continued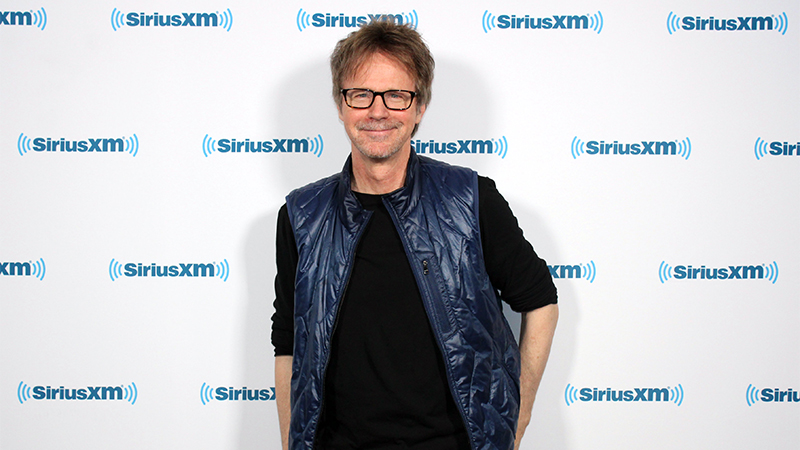 Dana Carvey moved his two sons away from Los Angeles about 20 years ago "to keep them from becoming Hollywood brats." But when they showed an interest in comedy, he helped them return.
"They had this bullseye on their back, 'Dana Carvey's kids,'" the Saturday Night Live vet said Tuesday on Conversations with Maria Menounos. "My son actually went to a mic where they had a little flyer for who was performing, all unknown comics, and then at the bottom they said, 'Also appearing, Dana Carvey's DNA.' So I just decided to put them in my pocket. I said we're all going to L.A., we're going to own this."
The boys have pitched digital projects and podcasts and even opened for their dad during his forthcoming Netflix special.
Carvey and his wife welcomed Dex, now 24, and Thomas, 22, at the height of his popularity — which prompted them to raise them "in the woods" and away from the spotlight.
"One was born during Wayne's World 1, one was born during Wayne's World 2. I don't know what that means. And when I was doing Wayne's World 2, I had the blonde wig on. The little one came over at 2 and just looked at me and said, 'Daddy, no funny hair,' and burst into tears," said Carvey, 61. "So I thought when the humans arrived, if I could find a way to stay in the business but put them number one, that's how we played it."
Listen to the clips below to hear Carvey's impression of Donald Trump as a dog (he stars in the new animated movie The Secret Life of Pets) and why he gave Madonna the finger.
Conversations with Maria Menounos airs live weekdays at 1 pm ET on SiriusXM Stars (Ch. 109).
For a free 30-day trial, check out http://www.siriusxm.com/freetrial/blog.
---
---
---