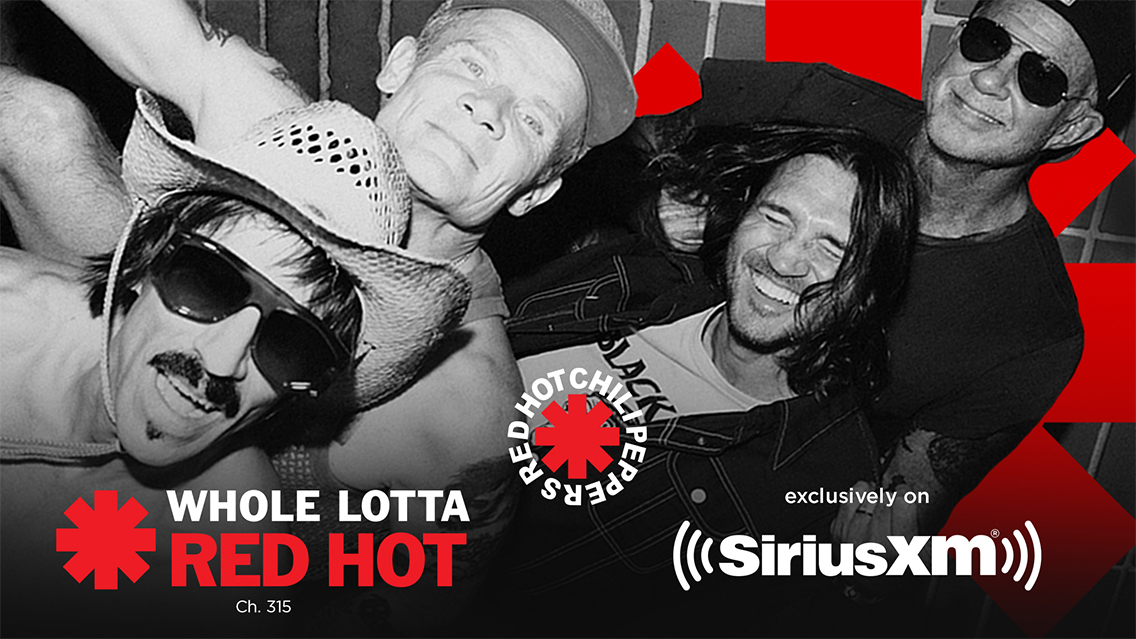 Can't stop listening to Whole Lotta Red Hot (Ch. 315)? Now, it's time to be part of the Red Hot Chili Peppers's exclusive SiriusXM channel as a guest host of the new show Whole Lotta Fans! During each episode, one lucky fan will take to the airwaves to share their three favorite RHCP tracks and stories. New episodes will premiere three times a week, with rebroadcasts throughout the week.
How to Participate
Want to host Whole Lotta Fans? Send your full name and three favorite Red Hot Chili Pepper songs to wholelottaredhot@siriusxm.com.
---
Related: Test your knowledge of RHCP
---
About Whole Lotta Red Hot
Launched in April 2022, Whole Lotta Red Hot features music from the Red Hot Chili Peppers's nearly four-decade-long career, live concert audio from the archives, genre-spanning songs by their biggest influences, celebrity Guest DJs, exclusive commentary from the band and more. Check out more information about the channel here, and test your RHCP knowledge with this quiz.

By submitting your story, you agree that you are granting Sirius XM Radio Inc., and any of its respective licensees, affiliates and assigns (collectively the "Licensed Parties") the royalty-free, irrevocable, sublicensable, worldwide right to use, record, broadcast, create transcriptions, film, copy, edit, modify and exhibit your story, your name, appearance, recording, image, voice, conversation, likeness (collectively the "Materials") in whole or in part, as part of the Licensed Parties programming and for advertising, and promotional marketing purposes as solely determined by the Licensed Parties, in any and all media now known or hereafter invented in perpetuity. You represent that you have all rights in and to the Materials and that the use thereof will not infringe upon or violate the intellectual property or privacy right of any person or entity and agree to release and indemnify the Licensed Parties and its officers, employees, agents and designees from any and all claims known and unknown arising out of or in any way connected with the rights granted and representations made herein. You understand and agree that the Licensed Parties are under no obligation to make any use of your Materials. Any information provided as part of your Materials will be used in accordance with the Sirius XM Privacy Policy available at www.siriusxm.com/privacy.
---
---
---