While you were sleeping: Aaron Gordon hates rims, Damian Lillard is unstoppable, NFL Scouting Combine is here
Good morning! A lot happens in sports, even when you're busy doing other non-sports-y stuff. So here are the top headlines and moments from yesterday, in case you missed anything while you were recoiling in abject terror at the prospect … Continued
Good morning! A lot happens in sports, even when you're busy doing other non-sports-y stuff. So here are the top headlines and moments from yesterday, in case you missed anything while you were recoiling in abject terror at the prospect of Donald Trump being a legit GOP candidate.
Damian Lillard cannot be stopped
Damian Lillard has scored 30+ points in five-straight games after dropping 34 last night at home against Brooklyn. His backcourt mate, CJ McCollum, dropped an additional 34 (and five threes) as the Blazers held off the Nets, who were led by Brook Lopez's game-high 36 points. Lillard is the only player to score 30 or more in five consecutive games this season. Not bad for a guy who wasn't even an all-star. Speaking of not being named to the ASG roster, Lillard's latest shoe dropped yesterday and it speaks to that fact and it merely being static and noise. Lookin' good, Dame.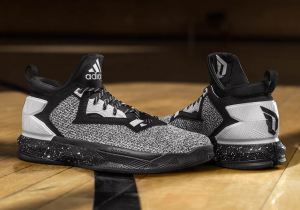 Aaron Gordon hates rims
Meanwhile, in Philly, Aaron Gordon continued his unabated campaign against rims in all gyms across the globe.
(Orlando defeated the 76ers by nine, 124-115.)
The NFL Scouting Combine is here
Our own NFL Radio team is on the ground in Indianapolis this week to cover the Scouting Combine, and SiriusXM Sports has you covered on the web with our Combine preview. Check it out and learn who should shine and who could be some dark horses in team's war rooms come Draft Day.
Look cool every morning. Find out what you missed in the sports world while you were sleeping, and impress your friends and co-workers. We won't tell them you were actually thinking way too hard about your Oscar pool.
---
---
---