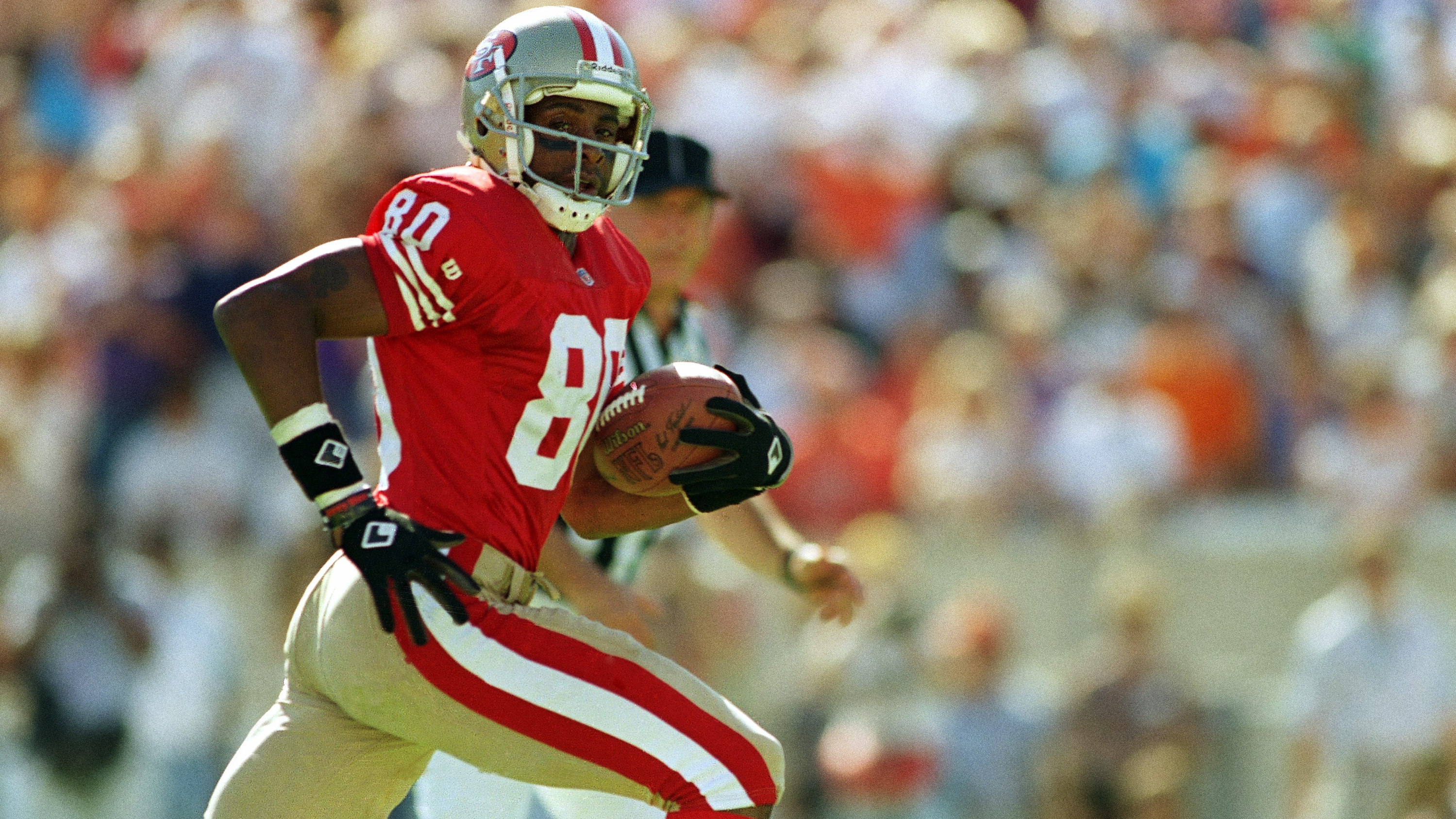 Who's the G.O.A.T.? According to Mad Dog Sports Radio (Ch. 82) host Adam Schein, it's NFL legend Jerry Rice.
But according to Rice, it's….. Schein?
Click the button below now to see Schein react to being dubbed the greatest of all time by Rice, as well the football icon talk about his new book, America's Game: The NFL at 100, his beloved 49ers, Joe Montana and the struggling Browns.

Check out segments from the interview below.
Jerry Rice on his expectations for the undefeated 49ers
Jerry Rice talks about the struggling Cleveland Browns
---
---