Watch exclusive video interviews with Adele, Måneskin, Dwayne Johnson & Scottie Pippen
Don't miss the hottest videos trending on SiriusXM right now, including John Mayer interviewing Adele, Dwayne "The Rock" Johnson making Vin Diesel jokes, Scottie Pippen comparing himself to Michael Jordan, and more.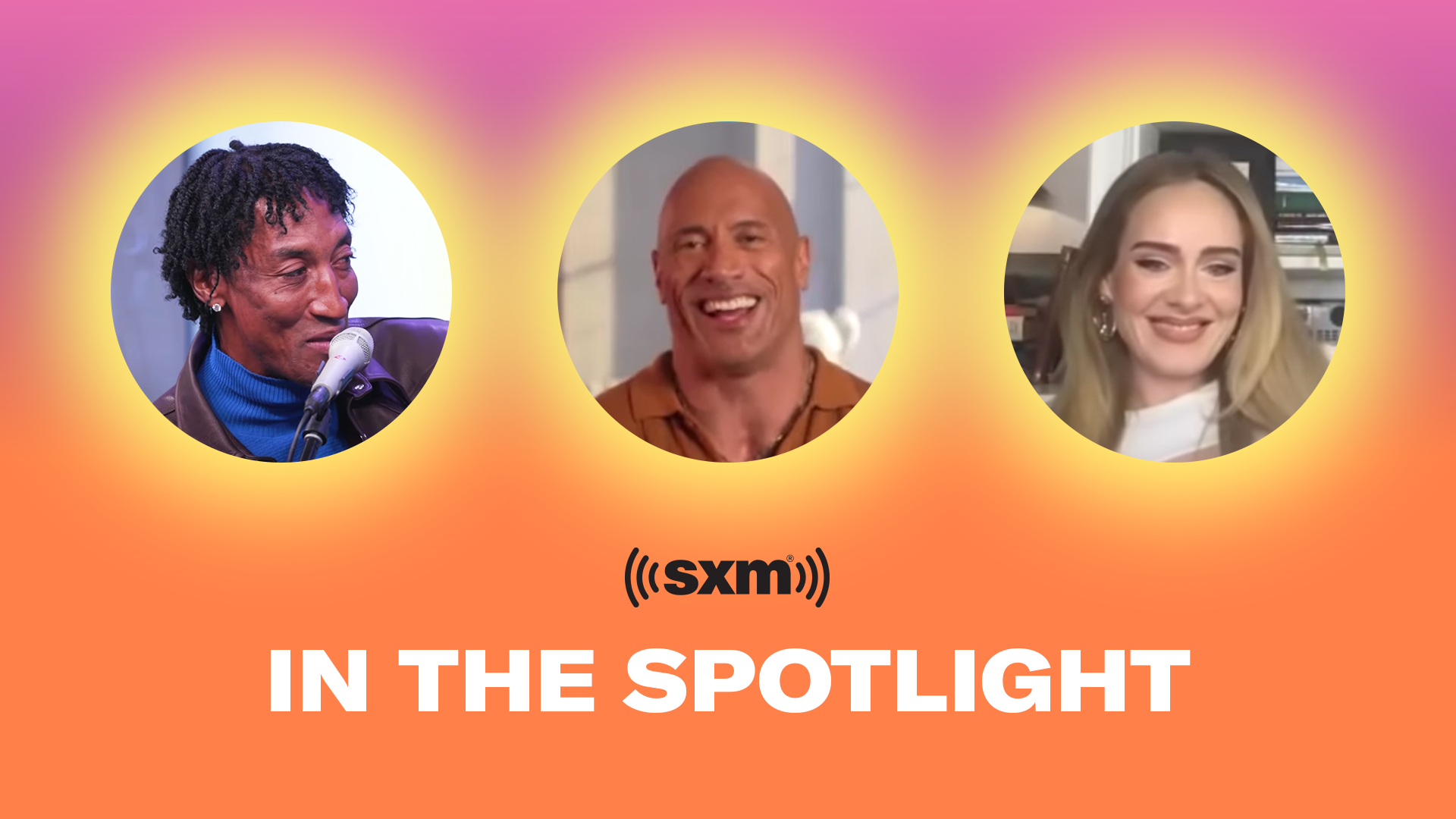 To keep you up to speed on SiriusXM's must-watch moments, we're showcasing exclusive videos on our blog in a fresh series: In the Spotlight. Whether you missed our latest viral chat with your favorite movie star or want to relive that stripped-down set you heard on the radio, In the Spotlight is your front-row seat to epic performances and unforgettable interviews with the biggest stars in music, sports, and entertainment.
This week, John Mayer interviews Adele in honor of her latest album release; Måneskin stops by the Morning Mash Up to teach Ryan, Nicole and Stanley T. how to pronounce Italian words; Dwayne Johnson admits who writes his Vin Diesel jokes; And Scottie Pippen adds fuel to the fire of his Michael Jordan rivalry.
Watch the clips below and subscribe to our YouTube channel for more can't-miss content.
---
John Mayer Asks Adele if He Should Get Married or Not
In a history-making Hits 1 on 1 interview, John Mayer asks Adele for her opinion and advice on marriage. The two also discuss Adele's latest album, 30, what it feels like to sing lyrics you may not relate to anymore, her future touring plans, and much more. Click below to watch the full interview:

---
Måneskin Reacts to Americans Mispronouncing Italian Food Names
The Italian rock band Måneskin, who rose to fame on the European talent competition show Eurovision earlier this year, came on SiriusXM Hits 1's Morning Mash Up to try and help the hosts properly pronounce food names like ricotta and panettone. Click below to listen to the full interview:

---
Dwayne Johnson Admits Vin Diesel Jokes 'Play Great' with His Audience
Ahead of his new movie Red Notice, Dwayne "The Rock" Johnson talks about his ongoing Vin Diesel jokes (including the most recent one in the film) and reveals where they come from. Click below to watch the full interview:

---
Scottie Pippen Says His Back Injury was Worse Than Michael Jordan's Flu
In an exclusive SiriusXM NBA Radio Town Hall interview with Scottie Pippen, the Chicago Bulls legend talks about his back injury during the 1998 NBA Finals. It was so bad, he believes it was worse than Michael Jordan's famous "flu game." Click below to watch the full interview:

---
---
---