Blake Shelton performs songs about Gwen Stefani & more
Blake Shelton Takes Over The Highway starting Friday, Nov. 10 at 7 pm ET through Sunday, Nov. 12 at 11 pm ET.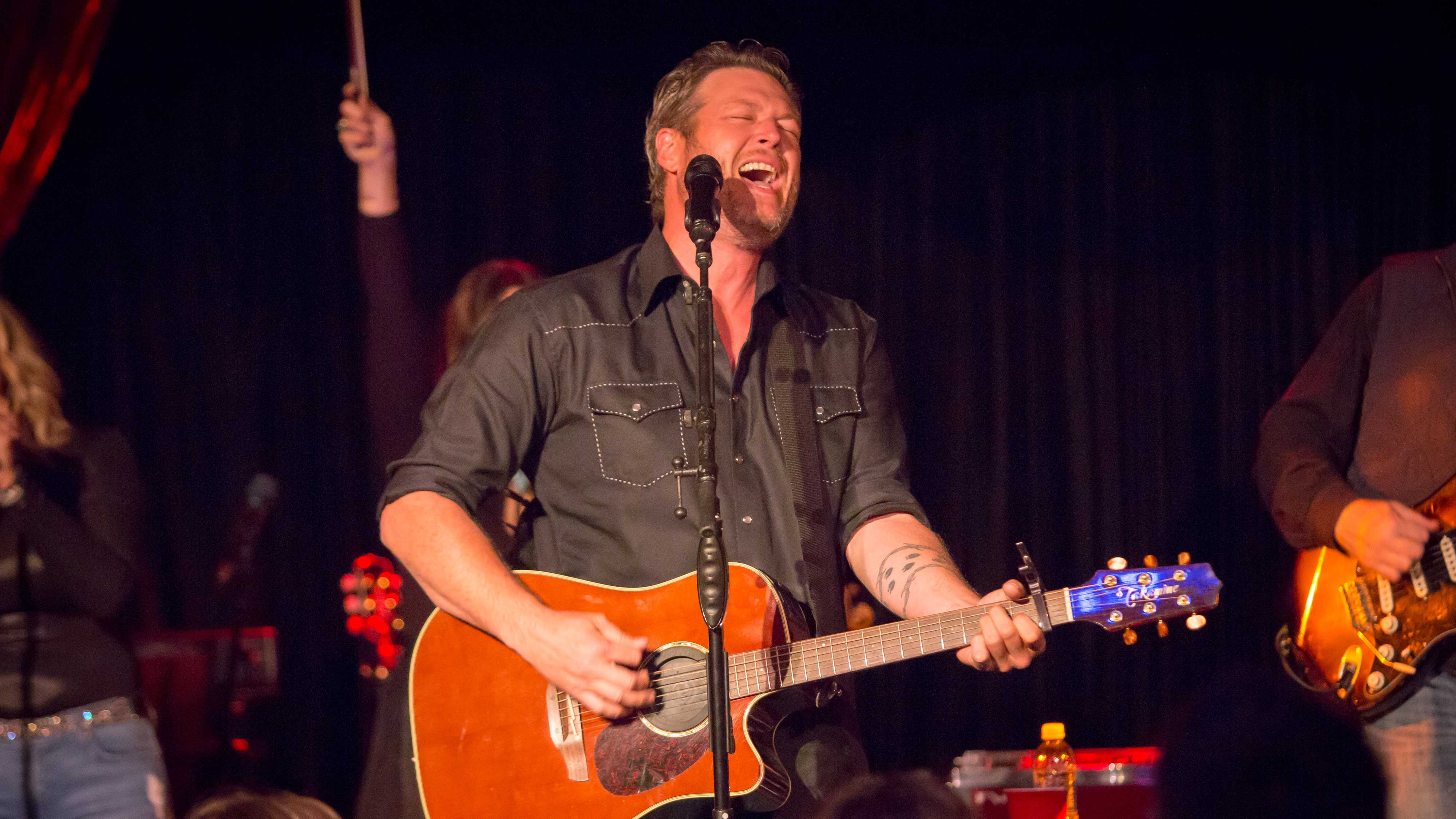 Blake Shelton wants to share his new album, Texoma Shore, with all the "country freaks" out here on The Highway (Ch. 56). In celebration of his 11th full-length release, he is taking over the channel for the weekend. Starting Friday, Nov. 10 at 7 pm ET through Sunday, Nov. 12 at 11 pm ET, The Highway will play a song from Texoma Shore at the top of every hour.
Additionally, The Highway will air a special live performance featuring songs from the new album as well as other old favorites, which were recorded during an exclusive concert for nearly 400 SiriusXM listeners at The Cutting Room in New York.
Among the songs performed was Turnin' Me On, a new song on the album, which was inspired by his girlfriend Gwen Stefani.
Introducing the song on stage, he said he wrote it while killing time on his tour bus. He initially thought the riff he conjured up must have been something he heard from someone else but was happy to discover it was original.
"So I ended up writing up this chorus," he said. "My girlfriend wasn't out there with me so I was thinking about her, and I ended up writing this song and it won't be hard for you to figure out who it's about."
Another new track he showcased was I'll Name The Dogs, a light-hearted love song with a vibe similar to his 2011 hit Honeybee.
Hear the 11-song set on Friday, Nov. 10 at 9 pm ET with replays Monday, Nov. 13 at 12 pm ET, Tuesday, Nov. 14 at 8 pm ET and Thursday, Nov. 16 at 12 am ET.
---
---
---