Listen Live: No. 5 Washington Huskies vs. No. 11 Oregon State Beavers
You can listen to every snap live from Reser Stadium on the SiriusXM app and in car radios.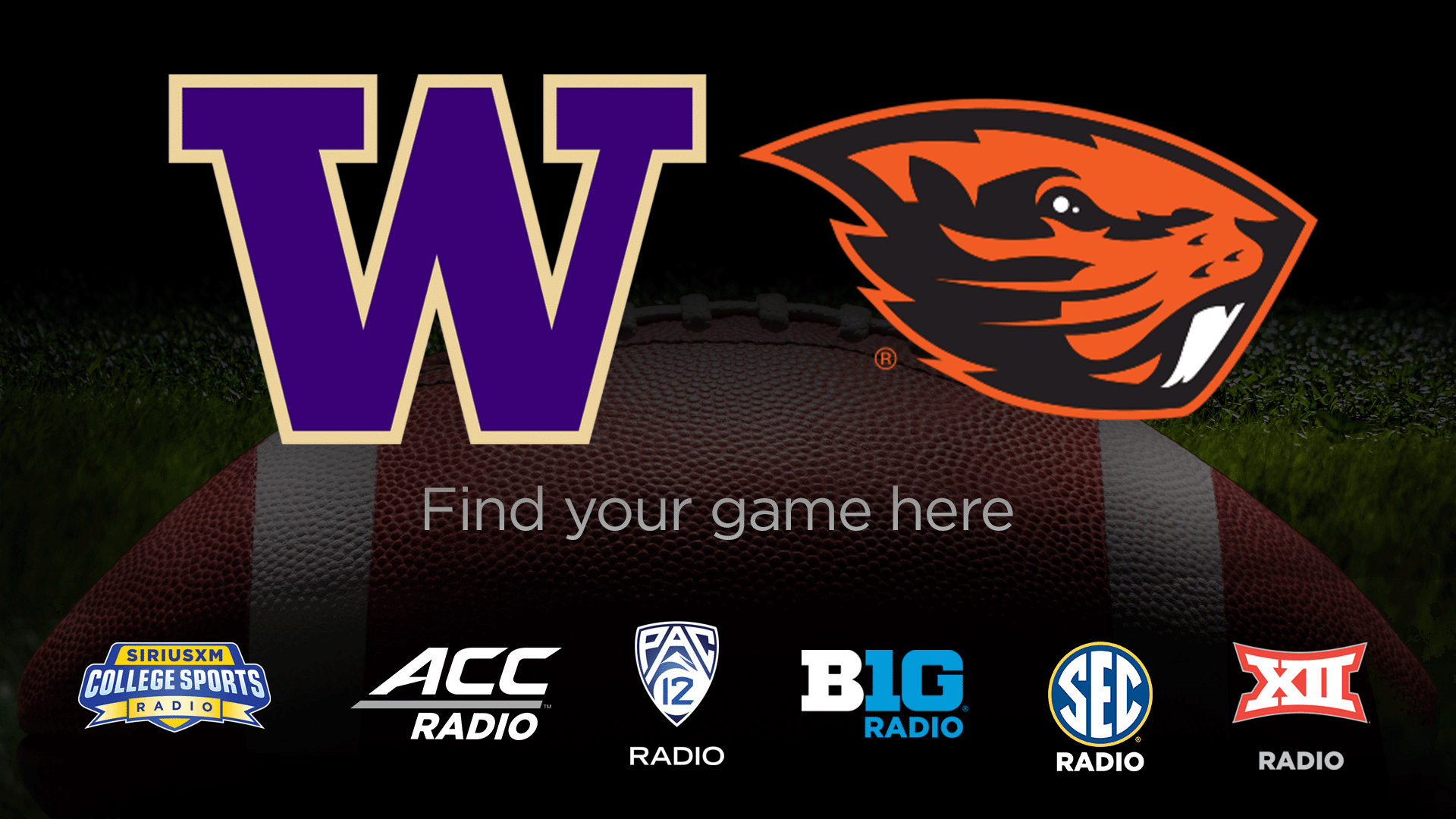 The Washington Huskies are headed to Corvallis, OR, to take on the Oregon State Beavers on November 18 at 7:30pm ET.
You can listen to every snap live from Reser Stadium on the SiriusXM app and in car radios with your choice of the home or away feed.
---
Stream the Oregon State Beavers broadcast (Ch. 84)
Stream the Washington Huskies broadcast (Ch. 959)
Stream the National broadcast (Ch. 80)
---
Home: Oregon State Beavers
The Beavers boast a remarkable home streak with nine consecutive wins, the longest since 1999-2000. Their turnover margin is a solid 10, ranking them second in the Pac-12 and tied for sixth nationally.
Running back Damien Martinez has accumulated 1,024 rush yards this season, marking the 18th 1,000-yard season in Oregon State history. Quarterback D.J. Uiagalelei has been a key contributor, throwing 20 touchdown passes, tying for the eighth-most in a single season.
The Beavers' defense has been stellar, with 19 sacks over the last four games and 53 passes defended, the second-most in the Pac-12. Andrew Chatfield Jr. has been on fire, recording six sacks in the last three games.
---
Oregon State Beavers Home Feed:
SiriusXM channel 84 in your vehicle
Channel 84 on the SiriusXM App
Washington Huskies Away Feed:
SiriusXM channel 197 in your vehicle
Channel 959 on the SiriusXM App
National Feed:
SiriusXM channel 80 in your vehicle
Channel 80 on the SiriusXM App
---
Away: Washington Huskies
Under head coach Kalen DeBoer, the Washington Huskies enter the matchup with an undefeated record of 10-0, a feat achieved only once before in school history, in 1991 when they went on to win the national title. With 17 consecutive victories, the Huskies hold the second-longest active winning streak in FBS, only behind Georgia.
Quarterback Michael Penix Jr. is leading the nation in passing offense and boasting impressive individual stats. The offense has excelled in explosive plays, recording 71 scrimmage plays of 20 or more yards and 35 plays of 30 yards or more.
Washington's defense ranks second in punt return defense and sixth in kick return defense.
---
Want to listen to more games? Throughout the 2023 College Football season, SiriusXM listeners get access to dozens of game broadcasts each week involving teams from the ACC, Big Ten, Big 12, Pac-12, SEC, and other conferences — plus Army, Navy, HBCU football and more. For more information about SiriusXM's college football offerings, click here.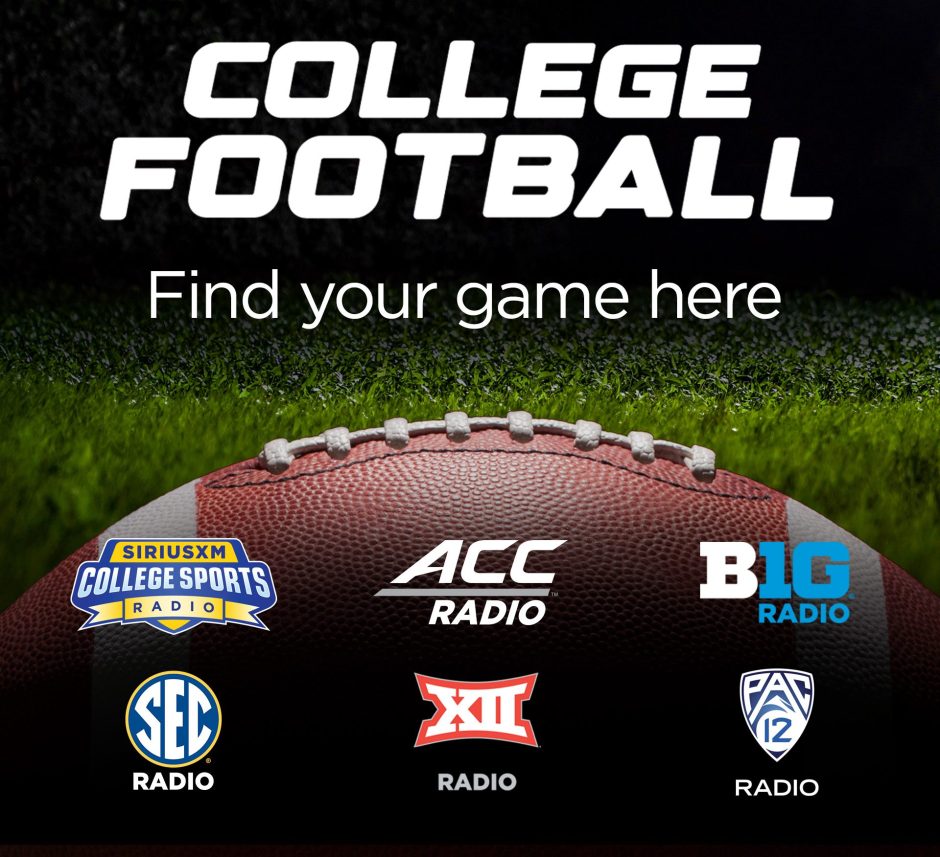 ---
---
---