Warming Songs to Get You Through the Winter
From The Beatles to Bob Marley, these tracks will both warm you up and turn your frown upside down.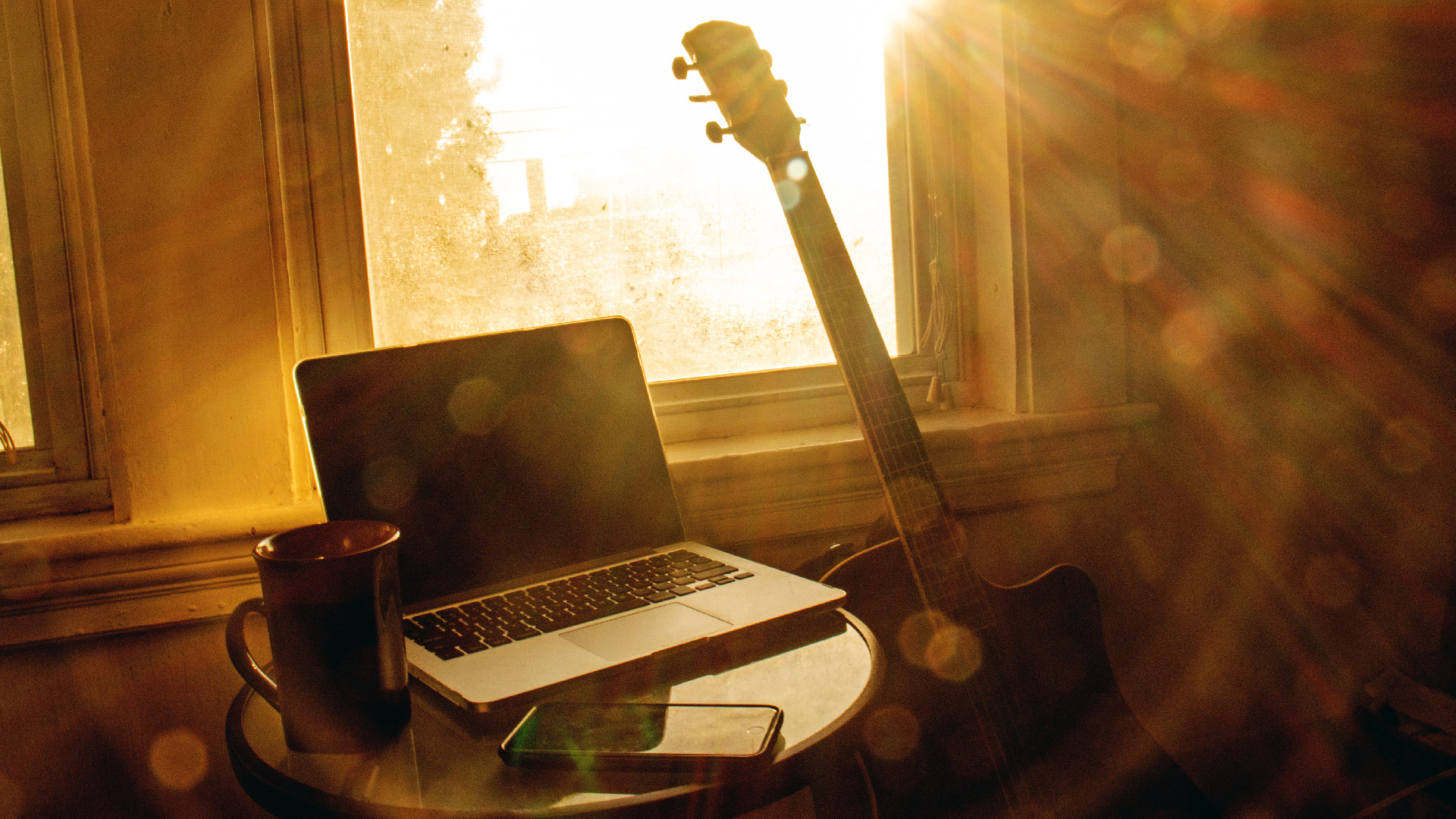 We've finally hit winter's midpoint. The days are getting longer, and we've never felt more ready for spring and summer to begin. As the gray weather drags on, it's normal to start feeling a little sick and tired of the cold, wind, and rain. The frost has lost its charm, and we just can't stop thinking about sipping piña coladas by the beach. The good news is that music is a great antidote for wintry weariness, and so we've got just the thing for you!
As we layer up on sweaters and fantasize about warmer climates, here are some songs that will bring the heat in the meantime.
---
Stream SiriusXM's "Vacation Vibes" Collection
---
"Here Comes The Sun" — The Beatles (1969)
Starting off strong with a true classic, this song can brighten the darkest of days. From the cheery guitar to the uplifting lyrics, Paul, John, Ringo, and George are here to sing your winter blues away. Feel the warm glow of the music and remember, "It's alright!"
Get your fix of the Fab Four on The Beatles Channel (Ch. 18).
"Under the Sun" — DIIV (2016)
Now that The Beatles have ushered in the sun, it's time to soak it all in! This song makes us think of sunny road trips with friends, sizzling barbecues, and cold beers. Find respite in the knowledge that summer will slowly but surely make its way back to us. No matter what you're going through, there are always brighter days ahead.
Check out DIIV's acoustic performance of the track live at SiriusXM:
"Against The Wind" — Bob Seger (1980)
This bittersweet ballad is about growing up, battling on, and learning from everything life has to teach us. If you find yourself running against the wind right now, know that there is warmth and shelter in your future. Storms pass, life goes on, and the sun will shine another day.
Enjoy Noah Cyrus's beautiful rendition of the song live at SiriusXM:
"Sun Is Shining" — Bob Marley (1971)
There's nothing like a bit of Bob Marley to send your winter worries away. Whether the sun is shining where you are right now or not, it's never a bad time to get your dancing feet moving — and it's an excellent way to warm up! We've got this song on repeat whenever we want to relax and unwind… Is it time to book a summer vacation yet?
Listen to this reggae legend's full discography at Bob Marley's Tuff Gong Radio (Ch. 19).
"Pocketful of Sunshine" — Natasha Bedingfield (2008)
Take it from Natasha Bedingfield when she says: "Do what you want, but you're never gonna break me." If you can hold on to a little piece of joy, you can get through anything — even a seemingly never-ending winter. This catchy tune will have you dancing to sunnier days in no time!
For even more bops from the 2000s, check out Pop2K (Ch. 10).
"I Can See Clearly Now" — Johnny Nash (1972)
Before you know it, the cold weather will have disappeared, and you'll be relishing a bright, sun-shiny day! This song is a message of hope for anyone feeling down. Soon enough, the rain will clear, and everything will make perfect sense again.
Keep grooving your way into warmer days with '70s pop hits on '70s on 7 (Ch. 7).
---
Don't miss out on all the great music SiriusXM has to offer — see our full list of channels here!
---
---
---