Vanderpump Rules star Kristen Doute gives update on Scheana Marie's 'roller coaster' divorce
Kristen Doute opened up about her SUR co-worker's divorce on Conversations with Maria Menounos.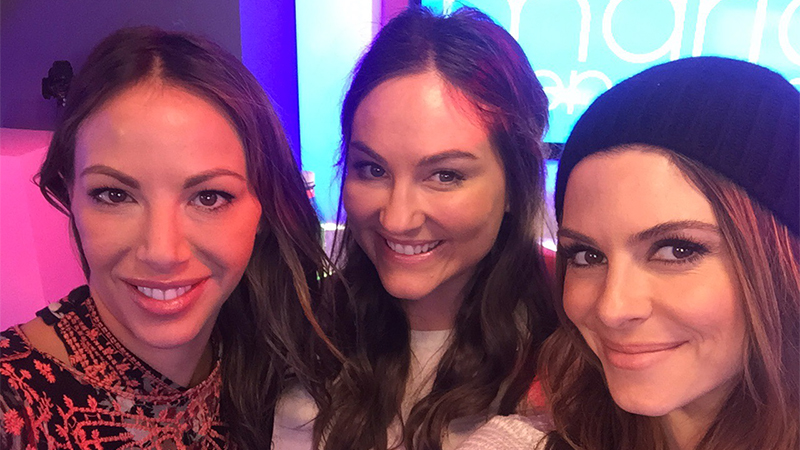 Two years after her televised fairy-tale wedding, Vanderpump Rules star Scheana Marie filed for divorce from her husband Mike Shay. Now, the breakup will play out on the Bravo reality show.
Kristen Doute stopped by Conversations with Maria Menounos to confirm that the exes filmed new scenes for season 5 of the Real Housewives of Beverly Hills spinoff, which has already begun airing.
"She's working through it," Doute said. "It did happen kind of fast that they, I guess made the final decision, but they definitely made the decision together and I think it's just the best thing for both of them. So it's not easy. It's a little up and down. But at the end of the day, they've known each other for 15 years."
Back in July, Marie (who still uses her married name, Shay, on social media) tried to reassure her followers about the stability of her marriage with a sweet anniversary picture.
https://www.instagram.com/p/BIXuyk6B7CW/?taken-by=scheanamarie&hl=en
Saying she thinks the two will become friends someday, Doute added, "I just think they grew apart. I think Scheana wants great things for herself and she wants to do everything that this life and this platform can offer her, and I just don't think that's where Shay was at. And obviously there are other things that will come out on the season that were reasoning as to why."
One clue? After exchanging vows, Marie learned Shay has a substance abuse problem, which was chronicled on the series. The ups and downs of their relationship were a focal point throughout season 4, and even when the cameras were turned off, the real-life struggles for the couple continued. Just last month, rumors flew that Shay had gone missing, which he disproved by posting an image of himself on Instagram.
"[Marie] definitely has her sad moments. It's like a little bit of a roller coaster right now where she has her bad days and her good days, but we're all kind of banding together and supporting her," Doute said of the SUR crew. "We just keep pushing her to not be alone and have healthy distractions and to work on things and do anything to keep her spirits up."
"Is she dating?" asked Taylor Strecker, who hosts Wake Up with Taylor on SiriusXM Stars.
"Oh God no," Doute said.
Vanderpump Rules airs Monday at 9 p.m. ET on Bravo.
The full interview with Doute airs Wednesday on Conversations with Maria Menounos at 1 p.m. ET on SiriusXM Stars (Ch. 109).
For a free 30-day trial, check out http://www.siriusxm.com/freetrial/blog.
---
---
---