'Vampire Diaries' stars want a Steroline wedding in the final season
The Vampire Diaries creator Julie Plec broke some bittersweet news at Comic-Con this year: The supernatural series is ending after fall's eighth season. The decision came, she told Entertainment Weekly Radio in San Diego on Saturday, with the writers "starting … Continued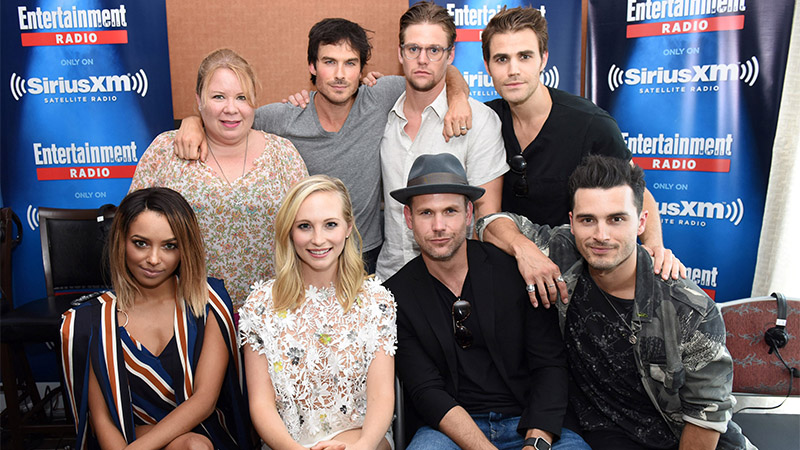 The Vampire Diaries creator Julie Plec broke some bittersweet news at Comic-Con this year: The supernatural series is ending after fall's eighth season.
The decision came, she told Entertainment Weekly Radio in San Diego on Saturday, with the writers "starting up creatively at the beginning of the season and saying everything we're doing, we're talking about in the room, all these character journeys, all these relationships that we want to deliver on, this big bad and what it represents, is all going someplace incredibly potent and profound, and if we had to go on past that, we can't go as far as we want to go."
"There's something powerful about us being able to end this on a note that we composed," Ian Somerhalder added.
What's on the stars' TVD bucket list? Candice King just wants to travel from the Atlanta set.
"One Tree HIll, they went on a ski trip, they went to the Bahamas. Gossip Girl went to Paris. And I'm just saying … " she said as the cast laughed.
"The economy was different," Paul Wesley pointed out.
But when asked what he wants for the grand finale, he offered hope for Steroline shippers: "June wedding for Caroline."
"Yes, in Paris," King said as they high-fived.
Listen to the clip or watch the full interview below. Tune into SiriusXM EW Radio (Ch. 105) through the weekend for more live coverage of Comic-Con.
For a free 30-day trial, check out http://www.siriusxm.com/freetrial/blog. 
---
---
---