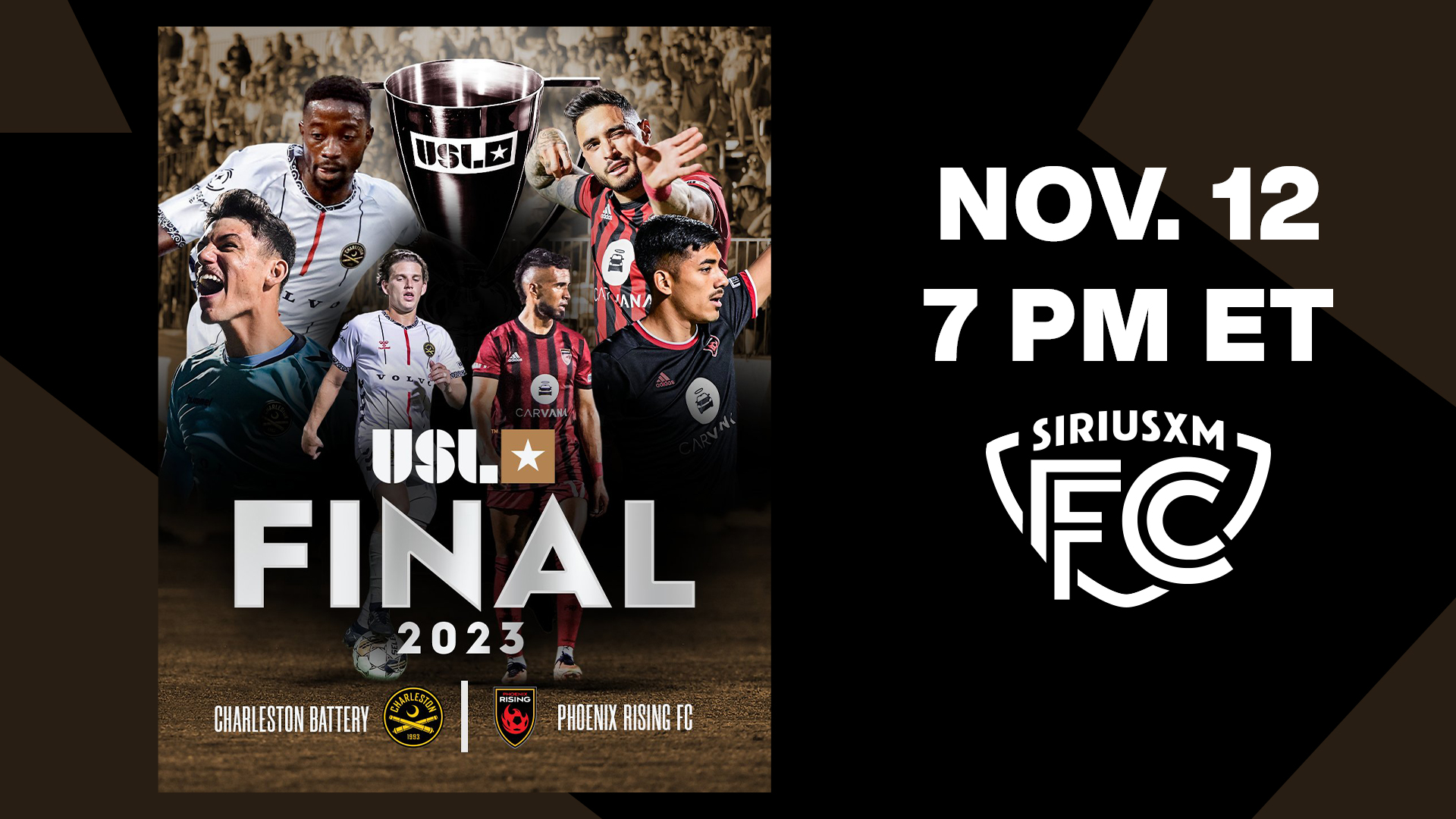 Get ready for an exciting clash as the Charleston Battery go head-to-head against Phoenix Rising FC for the 2023 USL Championship Final at 7:00pm ET, Sunday, November 12.
Subscribers can hear the live broadcast of the can't-miss match on SiriusXM FC.
---
Listen to SiriusXM FC (Ch. 157) via the SiriusXM app 
---
Home: Charleston Battery
Charleston Battery excels in a fearsome counterpress, with forwards and midfielders swarming opponents upon losing possession, leading to turnovers or rushed clearances.
The team strategically employs a high defensive line anchored by key players like Leland Archer and Juan Sebastian Palma, challenging opponents to play over them and resulting in numerous offside situations for the opposition.
Employing a 4-2-3-1 formation, the Battery's attacking midfielders, led by Arturo Rodriguez and Nick Markanich, press high against opponents, creating turnover opportunities and exploiting defensive lapses.
While not afraid to play long balls, Charleston maintains offensive fluidity, demonstrated by the ability to go long in build-up, especially targeting 6-foot-2 striker Augustine Williams, creating advantageous situations for the team.
The team's midfield displays fluidity both defensively and offensively, with players like Emilio Ycaza and Chris Allan adapting their roles, challenging opponents to track runners and disrupting defensive positions.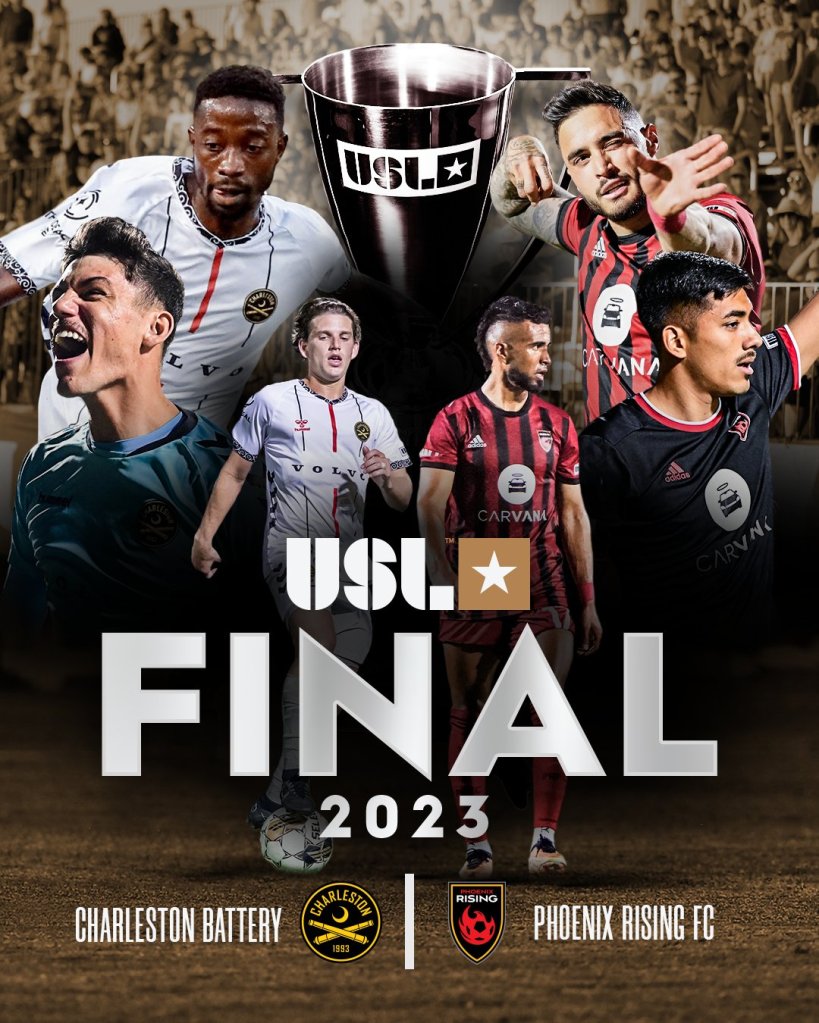 Away: Phoenix Rising FC
Rising FC is comfortable with possession, finishing the regular season with the fourth-highest possession share. This dominance extends into the postseason, showcasing the team's ability to control the game.
Playing in a 3-4-3 formation, Rising FC attacks with a high tempo, allowing wide defenders like Alejandro Fuenmayor and Mohammed Traore to push upfield, while maintaining structure with midfield support.
The team relies on dynamic movement from its forwards, with players like Danny Trejo and Dariusz Formella constantly changing positions, creating openings for runs and goal-scoring opportunities.
Rising FC adapts defensively with a 5-4-1 shape when not in possession, demonstrating hard-edged aggression to win the ball back quickly. However, it requires defensive awareness to avoid gaps in the backline.
The team's style is described as a boom-and-bust proposition, often paying off in the playoffs. This approach demands a balance between staying on the front foot and defensive discipline.
Coach Guerra has successfully modernized the roster, making bold lineup choices to re-establish Phoenix as a title threat, showcasing an ability to adapt and revitalize the team's competitiveness.
---
In addition to live play-by-play, SiriusXM FC offers listeners daily soccer talk programming hosted by an expert cast of former players, coaches, executives and journalists from the U.S. and abroad. SiriusXM FC (Ch. 157) is available to subscribers nationwide in their car and on the SiriusXM app.
---
---
---