Unwrap an exclusive Pandora LIVE holiday special with Carrie Underwood on SiriusXM
In celebration of her first-ever holiday album, 'My Gift,' Carrie Underwood will be sharing special stories and performing songs during a Pandora LIVE event that can be heard across SiriusXM channels.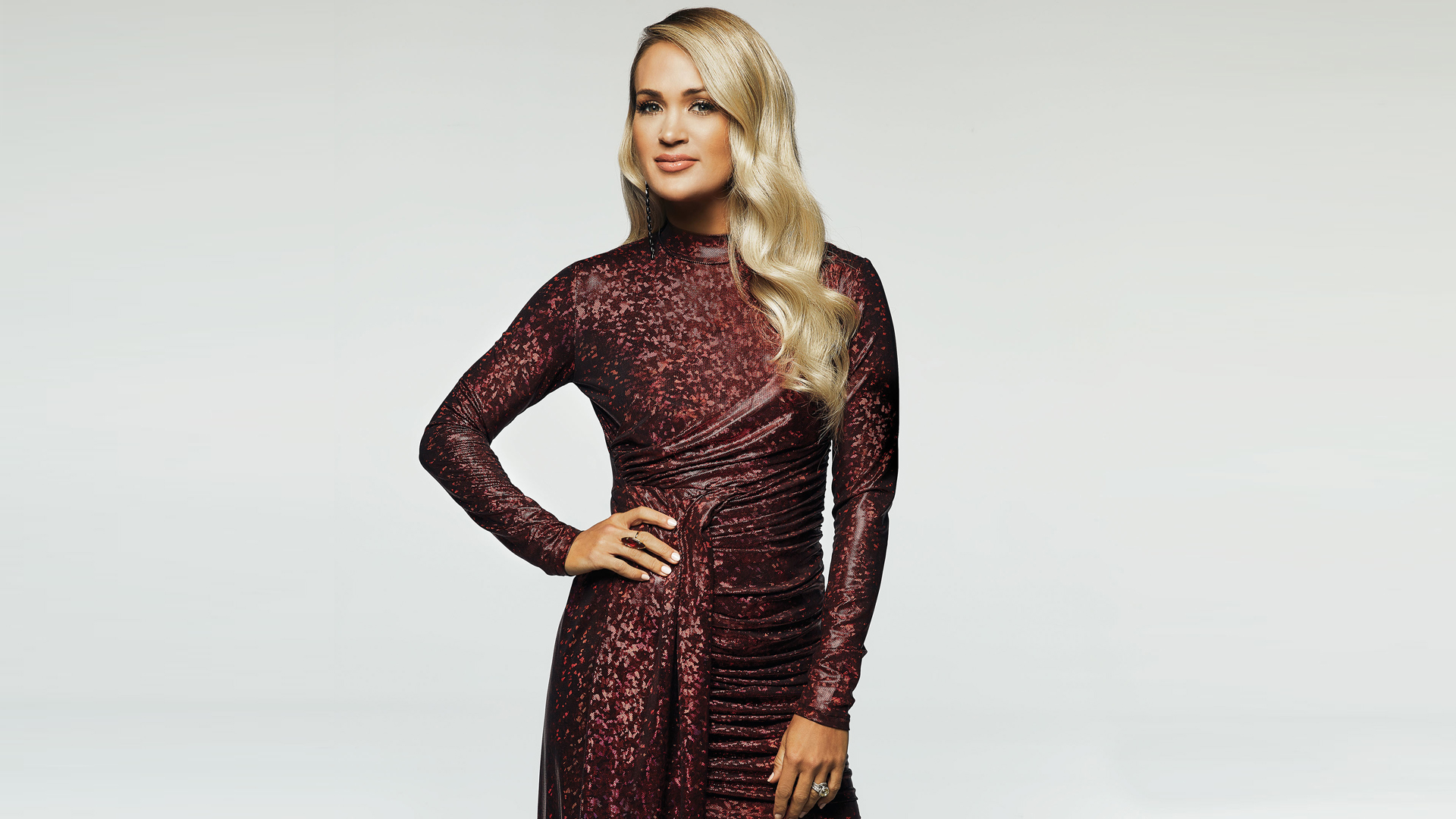 GRAMMY Award-winning superstar Carrie Underwood is taking the wheel to bring some holiday cheer to the virtual Pandora LIVE stage on December 8 at 9pm ET in celebration of her first full-length Christmas album, My Gift.
Set in Nashville's historic Oceanway Studios, Carrie and host Storme Warren of The Storme Warren Show on The Highway will take attendees inside the making of her My Gift album and discuss her family's holiday traditions, new and old. Underwood's performance of select songs from the album will also feature background vocals by the acclaimed Gospel quartet The McCrary Sisters. Listeners can RSVP to the Pandora LIVE event for free HERE, as well as hear it across SiriusXM's Country Christmas (Ch. 58), Christmas Spirit (Ch. 63), Holly (Ch. 105), and The Highway (Ch. 56) channels after its premiere (see full schedule below).
Broadcast Schedule
Holly
December 11 at 12pm ET
December 12 at 10am ET
December 13 at 6pm ET
December 14 at 8pm ET
December 15 at 2pm ET

Country Christmas
December 13 at 8pm and 11pm ET
December 14 at 4pm ET
December 18 at 3am ET
Christmas Eve at 7pm ET

Christmas Spirit
December 19 at 9am and 3pm ET
December 20 at 12pm and 6pm ET


The Highway
Christmas Eve at 8pm ET

To get in the holiday spirit leading up to the event, attendees can tune into Christmas Radio and Holiday Hits on Pandora. Both stations now feature Modes, a new feature that allows users to customize their station listening experience based on a musical theme.
"This year, more than ever, we are all looking forward to Christmas," Underwood said. "I hope My Gift and Pandora LIVE can help get people in the spirit as they prepare for and celebrate the holidays."
With more than 4.5 Billion lifetime Pandora streams, Carrie is the No. 1 most-streamed female country artist in Pandora history. Produced and arranged by GRAMMY Award-winning producer, mixer, songwriter, and multi-instrumentalist Greg Wells, My Gift, debuted at No. 1 on the Billboard country, Christian, and holiday charts. My Gift marks the eighth straight album Underwood has debuted No. 1 on the Billboard Country chart. My Gift also debuted at No. 1 on both the UK and Canadian country charts.
---
---
---