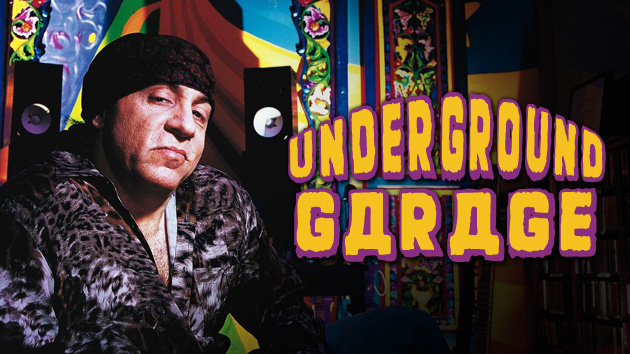 Halloween is on its way and Steven Van Zandt couldn't be more excited for his favorite holiday. So obviously his SiriusXM channel Underground Garage (Ch. 21) is doing something special for what Little Steven calls "Garage Rock's holiday."
Underground Garage will air two specials on Halloween, The Mighty Manfred Program and Midnight with Count Zaremba.
---
The Mighty Manfred Program
Monday, 10/31 at 12 p.m. ET
This Halloween finds The Mighty Manfred missing! According to Igor and his master, Vlad, The Mighty Manfred is mightily indisposed, and they conduct the Midday Matinee from their laboratory in Transylvania. Igor's ready to play the hits, but he's libel to receive the blows for his abby-normal Halloween music tastes. And did we mention the Monster? It's an afternoon filled with goblins and go-go ghouls gearing up for a night of spooky mischief and fun!
---
Midnight with Count Zaremba
Tuesday, 11/1 at 12 a.m. ET
It's Peter Zaremba's, resident Psychedelic Count here in Little Steven's Underground Garage, favorite time of the year again -Hallowe'en. Don't let the returning spirits of the night scare you, because The Count is inviting all you ghouls and gals to join him in Count Zaremba's Crypt for 3 hours of thrills, chills, tales of the unexpected and yes music. He'll be digging deep into Little Steven's vaults to play you the best of Hallowe'en-appropriate rock and roll, as well as some of his own creepy personal favorites. So don your spooky finery and tune-in, Monday October 31st, 9PM Pacific Time -that's the witching hour back on the East Coast, and let The Psychedelic Count provide the chilling soundtrack for your All Hollow's Eve festivities. He'll be waiting for you in his cool crypt -deep inside Little Steven's Underground Garage!
---
For a free 30-day trial, check out http://www.siriusxm.com/freetrial/blog.
---
---
---