Rise & shine to our top 10 rejuvenating warm-weather music picks for Spring
Say hello to Spring with refreshing hits from The Beatles, Tom Petty, Taylor Swift and beyond.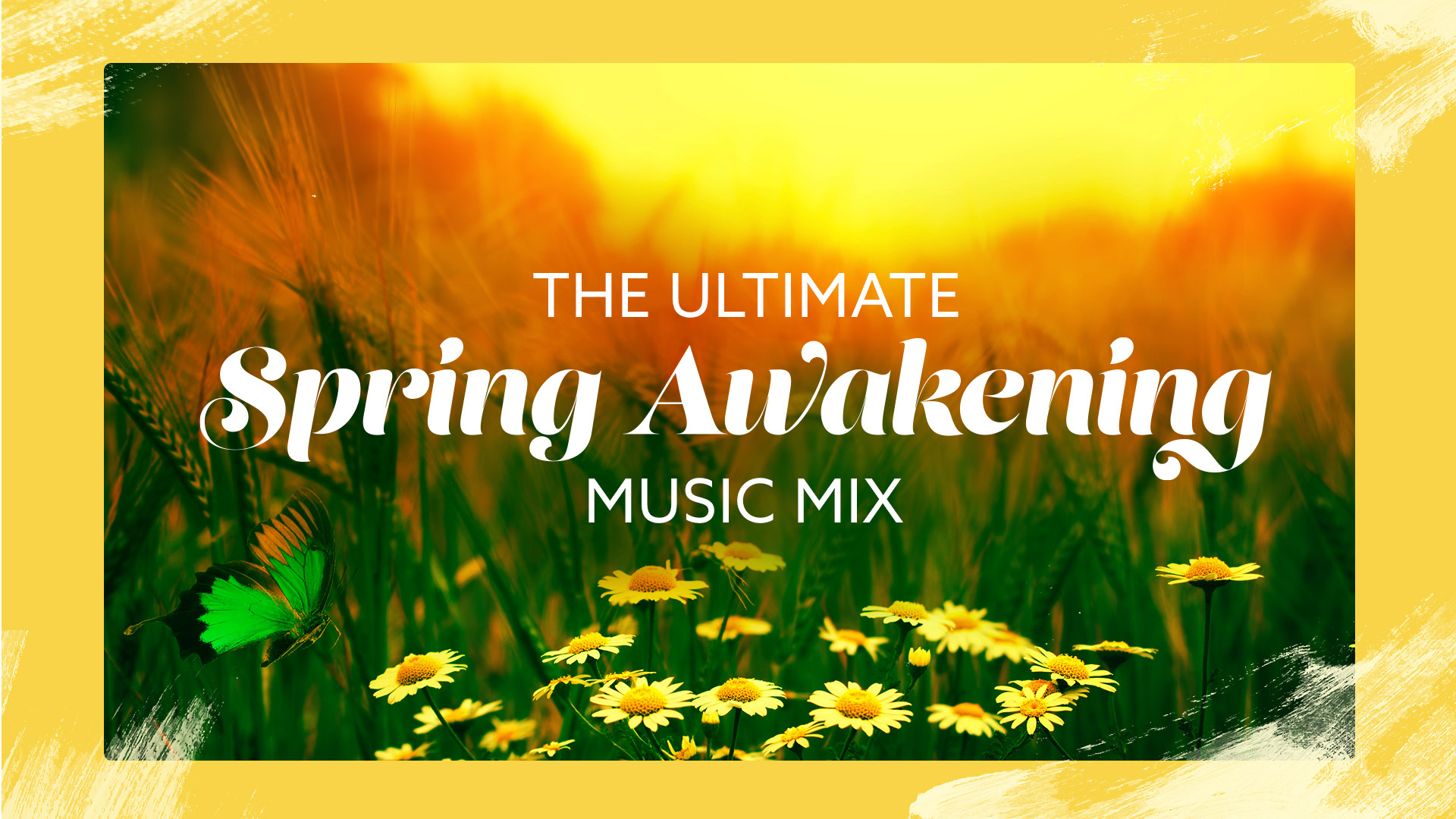 Punxsutawney Phil may have seen his shadow, but regardless, we made it. Embrace the allergies and take a break from seasonal depression with a music mix that will have you wanting to bound across a field like the main character of a Claritin commercial in conjunction with the first day of Spring on March 20. See our top 10 picks for putting a spring in your step below and hear them all and much more on The Ultimate Spring Awakening Music Mix.

1. "Here Comes the Sun" by The Beatles
Tailor-made to make you think of brighter days. A certified classic.
2. "Begin Again" by Taylor Swift
Spring is all about new beginnings, and few artists know as much about reinvention than Ms. Swift. In this song, the singer-songwriter responsible for both Reputation and Folklore shares her hopes for a budding relationship that may one day bloom into something special.
3. "Lovely Day" by Bill Withers
The late, great Bill Withers said it best: "Just one look at you and I know it's gonna be a lovely day." To some (including Withers himself), this could be in reference to a lover, to others, it could be a love letter to the time of year when the weather app finally says the sun will stop setting at 4:30pm.
4. "Spring Vacation" by The Beach Boys
While The Beach Boys may be more synonymous with endless-summer songs, that doesn't mean they can't show spring a little love, too. This song takes a literal approach, soundtracking the bliss of a stress-free Spring break where everything's a blast.
5. "After the Storm" by Kali Uchis, Tyler, the Creator and Bootsy Collins
Despite being released in January, the vibey 2018 tune about dusting yourself off and being your own hero fits perfectly with the idea of a spring awakening. Complementary vocals from Tyler, the Creator and Bootsy Collins help bring it home, particularly with Tyler's reference to his Flower Boy era, which shares similar sentiments of self-discovery and rebirth.
6. "Soak Up the Sun" by Sheryl Crow
Not only is Crow's timeless hit a no-brainer of a choice, it also serves as a solid reminder to wear sunscreen.
---
Related: Celebrate the music of the iconic female-first Lilith Fair festival
---
7. "Wildflowers" by Tom Petty
Petty's 1994 song quite literally evokes the image of immersing yourself in a field of flowers while urging the listener to go somewhere "bright and new." If you're looking for a sign to take your Spring afternoon mental-health walk, this is it.
8. "Beautiful Day" by U2
No song will make you want to seize a new Spring day quite like this one. While the lyrics also speak to the dull hum of daily life, it also serves as a reminder that it is, indeed, a beautiful day — especially after Daylight Savings.
9. "I Can See Clearly Now" by Jimmy Cliff
Gone are the dark clouds of winter as we usher in warmer temps, happier moods and humidity. Spring showers may come and go, but Cliff's assertion that blue skies are ahead and sunny disposition make you want to believe him.
10. "Butterflies" by Kacey Musgraves
Musgraves can pen one hell of a love song, and this ode to insects is no exception. "Butterflies" will make you feel fluttery and new, whether you have a new lover or not.
---
Related: Explore Maren Morris' genre-pushing music & muses on her own channel
---
---
---
---