More changes: Trump campaign chairman Paul Manafort resigns
Paul Manafort is out. I guess Trump has opted for others to man the fort….cc: @davidaxelrod @alexwagner — Mark Leibovich (@MarkLeibovich) August 19, 2016 In a move that reinforces the power changes within Donald Trump's camp, campaign chairman Manafort submitted … Continued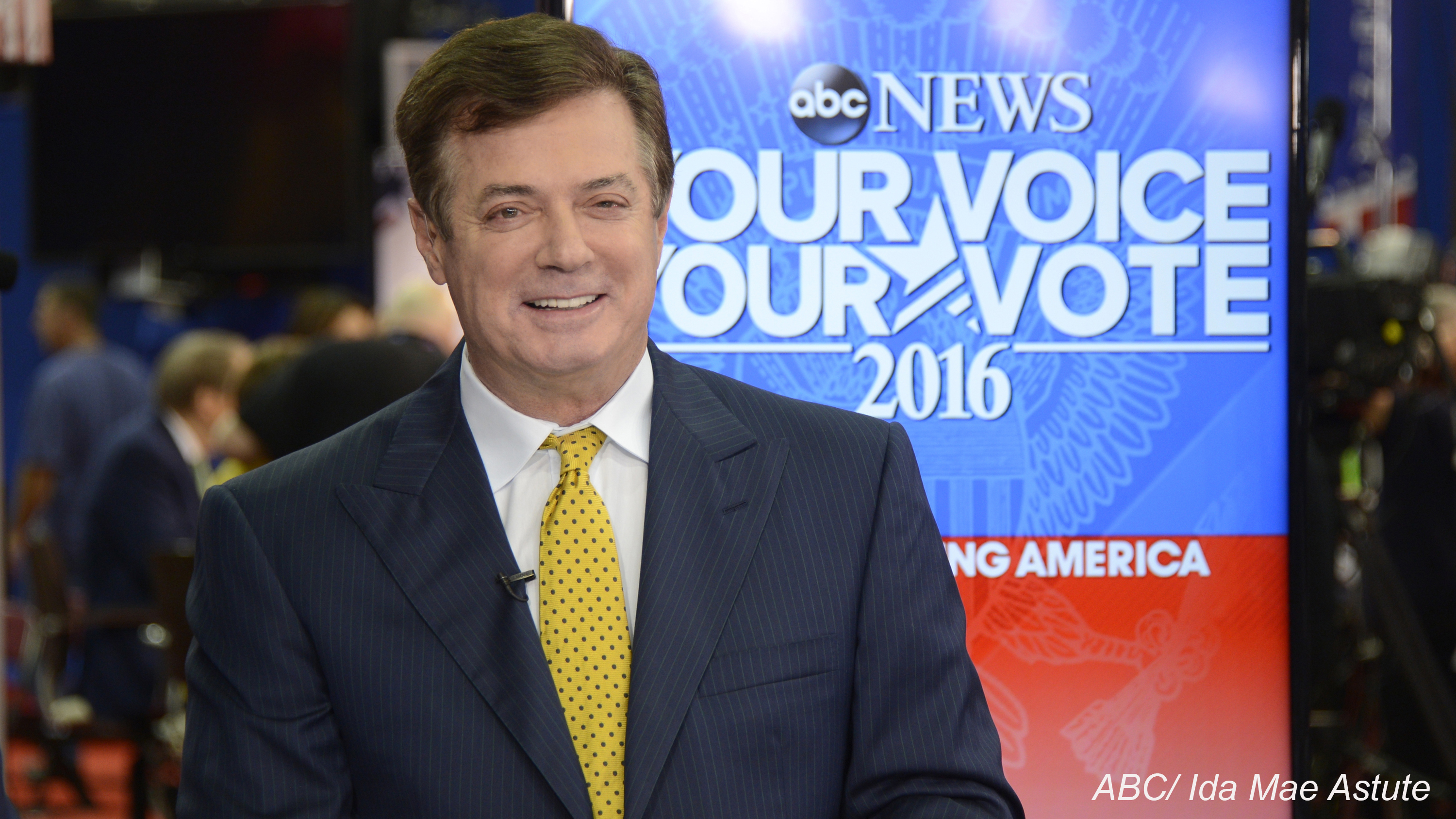 ABC NEWS – 7/20/16 – Coverage of the 2016 Republican National Convention from the Quicken Loans Arena in Cleveland, Ohio, which airs on all ABC News programs and platforms. GOOD MORNING AMERCIA broadcasts live from the convention floor. (ABC/ Ida Mae Astute) PAUL MANAFORT (TRUMP CAMPAIGN CHAIRMAN)
Paul Manafort is out.
In a move that reinforces the power changes within Donald Trump's camp, campaign chairman Manafort submitted his resignation Friday morning.
"I am very appreciative for [Manafort's] great work in helping to get us where we are today, and in particular his work guiding us through the delegate and convention process," Trump said in a statement. "Paul is a true professional and I wish him the greatest success."
The move comes two days after Trump appointed Stephen Bannon as the campaign's chief executive and promoted Kellyanne Conway to the role of campaign manager. The hires pointed to Trump returning to the unconventional tactics used during the primary under the leadership of former campaign manager Corey Lewandowski. Manafort had risen to the top amidst a reported internal power struggle going into July's Republican National Convention.
Lewandowski, who is now a CNN contributor, tweeted out a not-so-cryptic tweet following the shakeups at his old organization.
No word yet what Manafort will be up to next, but one Twitter user had a comical suggestion for the former campaign chairman, whose recent ties to pro-Russian groups has raised ethical questions.
But one thing's for sure…
---
---
---