Trump campaign CEO Steve Bannon celebrates Breitbart News Daily's anniversary
"Every day there's other twists and turns," Bannon said of the final days of the campaign.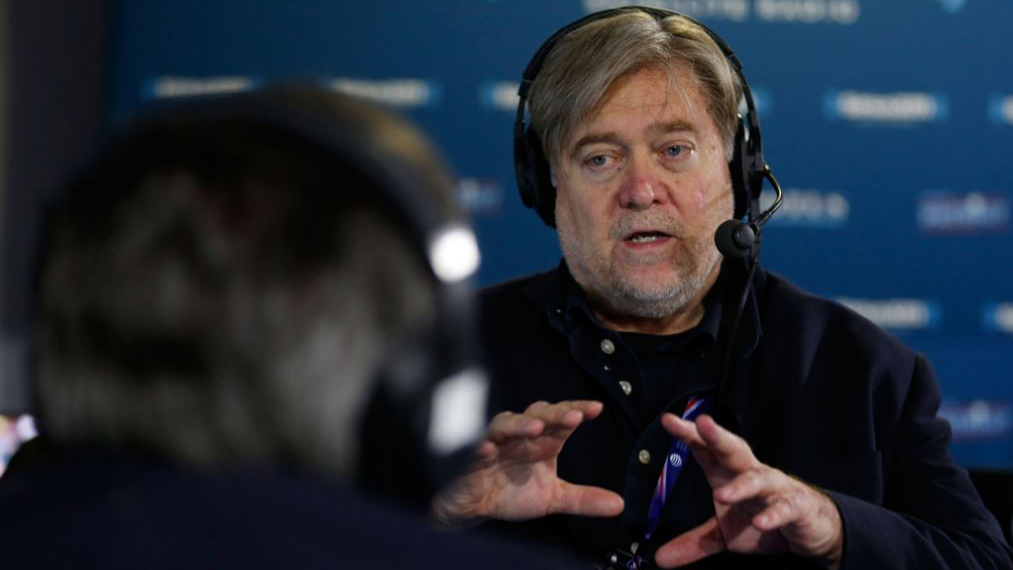 CLEVELAND, OH – JULY 18: Stephen K. Bannon hosts Brietbart News Daily on SiriusXM Patriot at Quicken Loans Arena on July 18, 2016 in Cleveland, Ohio. (Photo by Kirk Irwin/Getty Images for SiriusXM)
Happy Birthday, Breitbart News Daily!
To celebrate the show's first anniversary, former executive chairman of Breitbart News and current Trump Campaign CEO Steven K. Bannon called into the show that he helped launch.
"I think that, you know, if you think about it a year ago when we started the broadcast, who would have ever thought that we would have gone through the year collectively together, both with the site and on the radio show, that we've gone through," Bannon told Brietbart News Editor-in-Chief Alex Marlow Wednesday.
As the election season winds down, Bannon shared a message to the program's listeners.
"And I think I would just tell people, I think you're in a very historic moment, and I think that the next six days are going to be as action packed and probably as thrilling as has the last year, because the thing is totally unpredictable and it's truly something to live through."
He added, "I would tell everybody to obviously go vote, but to remember this is a very historic moment and I think you'll be talking about this one for a long time in the future — in the future for a long time to come. There's just a historic, you know, there just seems like there's something very important going on in this."
"And as you can tell, every day there's other twists and turns," Bannon added about the final days of the campaign cycle. "Not only is it quite engaging from a point of people who love politics and love history or just love current events but it's also something that's quite thrilling."
Breitbart News Daily airs weekdays at 6 am ET on SiriusXM Patriot (Ch. 125)
For a free 30-day trial, check out siriusxm.com/freetrial/blog
Photo Credit: Photo by Kirk Irwin/Getty Images for SiriusXM 
---
---
---