SiriusXM Honors De La Soul's David Jolicoeur, AKA Trugoy the Dove
Tune in to LL COOL J's Rock the Bells Radio for classics from De La Soul and tributes to Trugoy.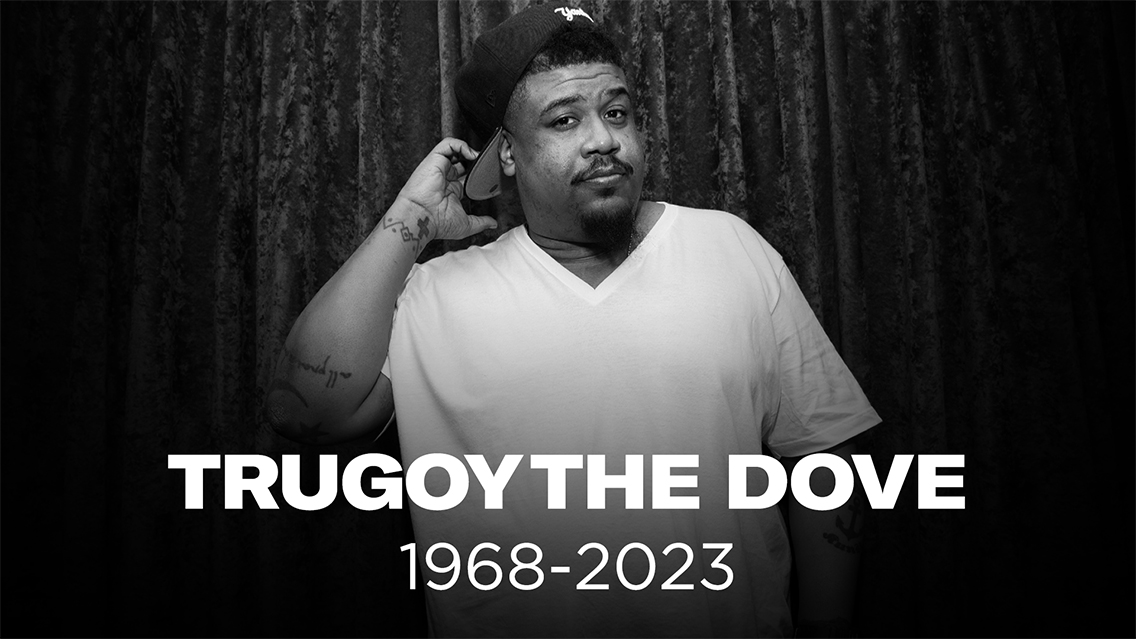 SiriusXM is remembering David "Trugoy the Dove" Jolicoeur, one-third of the seminal hip-hop trio De La Soul. Tune in to LL COOL J's Rock the Bells Radio (Ch. 43) throughout the day to hear music from De La Soul and tributes to Trugoy.

Trugoy, who had recently been going by Dave, passed away at 54 on Sunday, February 12. The news was first reported by AllHipHop. His cause of death has not been disclosed.
The iconic rapper also known as Plug Two had revealed his struggles with congestive heart failure, preventing him from performing in recent years. He was also notably absent from De La Soul's 50th anniversary of hip-hop tribute performance at the GRAMMYs last week.
De La Soul pioneered alternative hip-hop as members of the "Native Tongues Posse" in the late 1980s and early '90s. Alongside inventive producer Prince Paul, the collective — featuring Trugoy, Posdnuos (or Plug One), and Maseo (or Plug Three) — incorporated distinctive jazz and funk samples in their songs, and emphasized positivity and creativity in their lyrics, separating themselves from the then-popular and -growing gangsta rap genre. Their landmark albums include 3 Feet High and Rising (1989), De la Soul Is Dead (1991), and Stakes Is High (1996). Check out some of their classics below.
In recent decades, De La Soul battled with their former label, Tommy Boy Music, over the rights to their masters. After years of stalled negotiations, music rights company Reservoir Media brokered a $100 million deal for Tommy Boy's catalog in 2021. Reservoir eventually agreed to drop all six albums beginning March 3, 2023, coinciding with the 34th anniversary of their first LP.
In an interview with Rock The Bells last month, Posdnuos celebrated the win: "When we got together with the owners of Tommy Boy, every now and then, we'd make a few strides, then maybe all of us within the group wouldn't trust in what was going on. Communications would be shut down for a few months. To get to the point where Reservoir has taken over the Tommy Boy catalog, they immediately reached out and they were like, 'Look man, we have control of this. Let's work it out.' It was a whole different feeling, a better energy.
"Let's be honest, they didn't have to do it. It was just great to know they did take the time to work this out with us, but it's been a journey. Once it was worked out, we still had to get all the business, all the affairs handled and now here we are."
Launched in 2018, LL COOL J's Rock The Bells Radio is a SiriusXM channel dedicated to hip-hop fans who want that classic hip-hop sound. Click here for more information about the channel.
---
---