VOLUME host Kurt Loder gets the behind-the-scenes details on True Stories
On SiriusXM's new channel VOLUME, legendary music journalist Kurt Loder gives you the truth behind the headlines on his monthly show True Stories.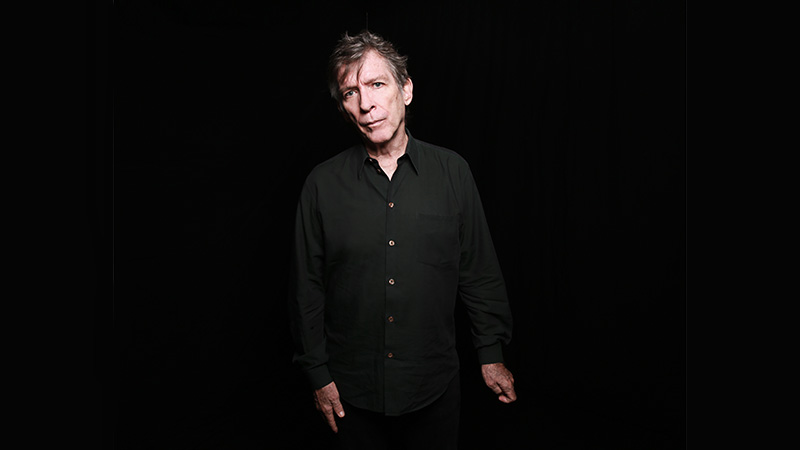 When you hear the name Kurt Loder, iconic moments in MTV music history that come to mind.
As the face of MTV News, Loder was one of the first journalists to tell the world that Nirvana front-man Kurt Cobain was dead on April 5, 1994.
A year later, Loder was at the center of a televised cat-fight between Madonna and Courtney Love during the 1995 MTV Video Music Awards pre-show he was hosting.
But he's mostly known for his skill and tenacity to uncover the truth behind the stories of Hollywood's most well-known figures and voice his opinions on everything from music and movies to politics. During his nine years working at Rolling Stone, he solidified his impact on music history when he co-authored I, Tina, the autobiography of legendary rock star Tina Turner.
If you're not excited by art, by music, you should check your pulse. Maybe you're dead.
Now, Loder is bringing his talent and experience to SiriusXM's new talk music channel, VOLUME. His monthly show, True Stories, aims to get the inside scoop on special and unique moments in artists' lives.
"True Stories is where we talk to people, get their stories, hope they're true and hope they can entertain you," Loder says, during a video shoot at SiriusXM's New York City headquarters. "The people we want for our show should be most of all interesting. They don't have to be the biggest stars in the world, that's always nice, but they have to be interesting and maintain our interest and keep us focused on them. That's what we look for in a quality interview."
Celebrities are the faces of the entertainment industry, but behind the scenes and witnessing it all, are the producers, studio musicians, roadies, box office employees and managers. And their stories come unfiltered.
"Everybody talks to the same celebrities. They all have the same stories to tell," Loder says. "So we like to talk to people who are involved in the business. Maybe they're second-level musicians but they've been in the business a long, long time, or actors or directors. These people have the stories really, and they're not protected by publicists."
Loder says journalists are able to bring those stories to life in their truest and most candid form.
"I think journalists bring something to television or radio," Kurt explains. "They're used to trying to nail down facts and get things right and be concise."
And when it comes to talking about music, for Loder it's always exciting.
"It gives you a new way to look at the world, and that's always exciting. If you're not excited by art, by music, you should check your pulse. Maybe you're dead."
New monthly episodes of Kurt Loder's True Stories air Fridays at 7 pm ET on VOLUME.
---
---