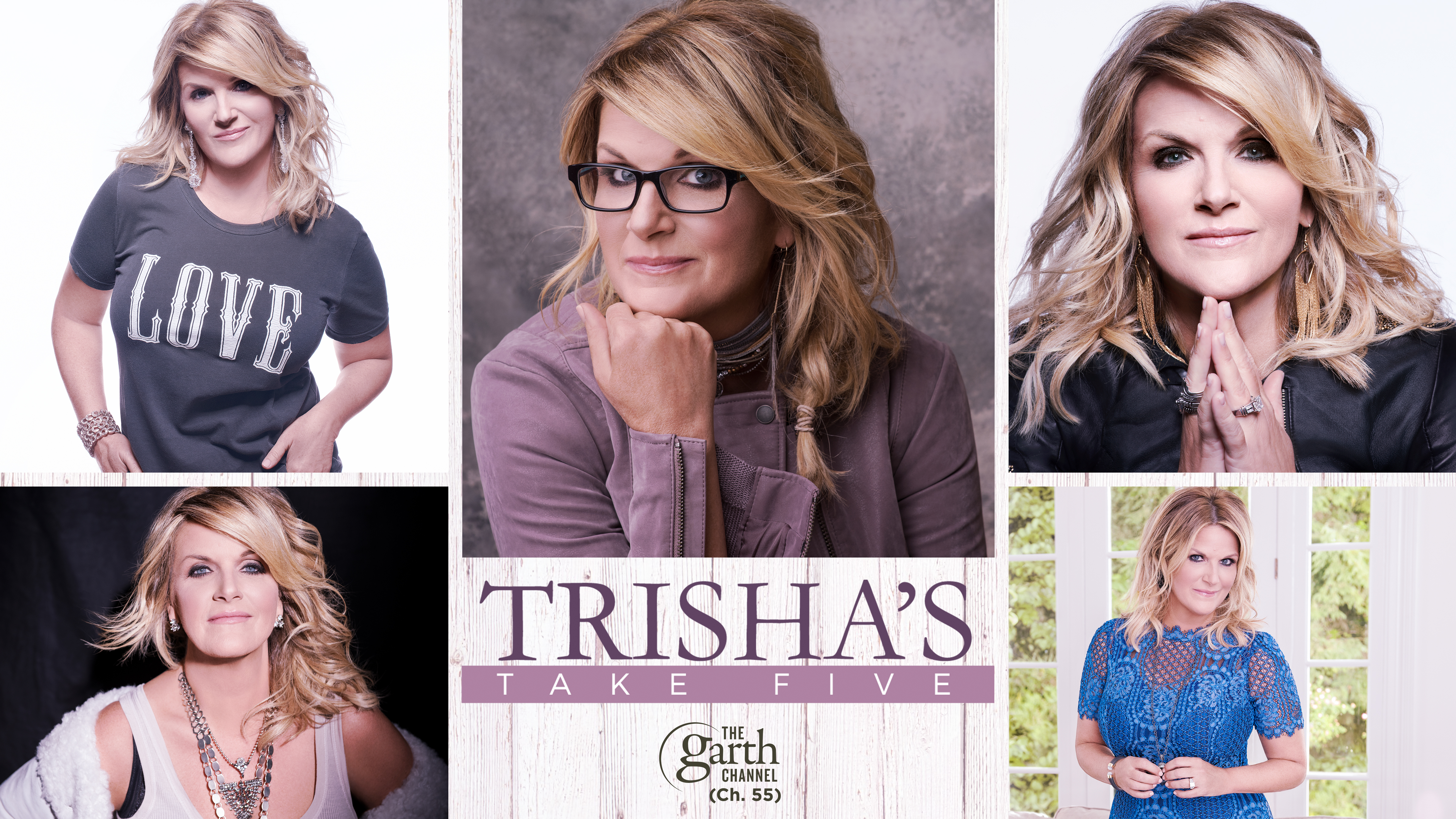 Trisha Yearwood, Grammy Award-winning country music star, launched her new weekly SiriusXM show, Trisha's Take Five on Monday, April 2. It airs on Garth Brooks' exclusive SiriusXM channel, The Garth Channel.
Each week Trisha will handpick a new four-song theme and then invites listeners to choose the fifth track. The series will kick off with the premiere theme of Auto-Pilot, with Trisha selecting songs including Little Red Corvette by Prince and Fast Car by Tracy Chapman among her favorites.
"I'm so excited to share my favorite music with SiriusXM listeners, and I'm honored to host my own show on Garth's SiriusXM channel," said Trisha Yearwood. "I love The Garth Channel because it explores such diverse music. No artist is influenced by just one genre of music. But of all the great voices you'll hear on The Garth Channel, I'm most excited about including the voice of the listener on Trisha's Take 5."
Garth Brooks added: "I have been lucky enough to be best friends with Trisha Yearwood for over 20 years now. I have found everything I have done gets better when Trisha is added. Her addition to SiriusXM is no exception. The Garth Channel just got better."
Trisha's Take Five will air Mondays at 5 pm ET on The Garth Channel (Ch. 55) and through the SiriusXM app. The weekly show will rebroadcast on Wednesdays at 1 pm ET, Fridays at 9 am ET, Saturdays at 3 pm ET and Sundays at 8 pm ET.
---
---
---