Top 8 'Mamba' Moments of Kobe Bryant's Career
As part of #MambaWeek, this Thursday, SiriusXM NBA Radio honors Kobe Bryant with a two-hour special celebrating his incredible 20 seasons in the NBA. They'll look back at Kobe's legendary career with highlights and interviews with Kobe himself, Phil Jackson, … Continued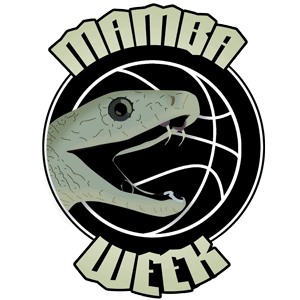 As part of #MambaWeek, this Thursday, SiriusXM NBA Radio honors Kobe Bryant with a two-hour special celebrating his incredible 20 seasons in the NBA. They'll look back at Kobe's legendary career with highlights and interviews with Kobe himself, Phil Jackson, Magic Johnson, and many more. Hear the two-hour special hosted by Justin Termine Thursday night at 8pm Eastern, only on NBA Radio, Sirius 207, XM 86, and on your phone with the SiriusXM App.
Kobe Bryant has graced our lives with countless incredible moments. He's blown our minds over and over again with a clutch shot or a nasty one-handed reverse dunk, usually followed by his trademark scowl and clenched jaw. Even in his final season, Bryant is still "wow"-ing us all anytime he turns back the clock for a vintage Black Mamba performance.
From winning the Slam Dunk Contest as a rookie in 1997, to his three-peat with the Lakers in the early 2000s, to outscoring the entire Mavericks team 62-61 through three quarters in 2005, to dropping 65 against Portland in 2007 and so much more, the Black Mamba has given us so many memories.
It was no easy task, but we've narrowed Kobe's best moments down to eight. Enjoy this trip down Mamba memory lane!
8. June 4, 2000, Lakers vs. Blazers (Western Conference Finals Game 7)- Alley-Oop to Shaq
Bryant's feud with Shaquille O'Neal has been well-documented, but they used to create some magic on the court. This iconic pass from Kobe to Shaq completed the biggest fourth-quarter comeback ever in a Game 7 and booked Bryant's first trip to the NBA Finals.
7. March 28, 2003, Lakers vs. Wizards- 55 points against Michael Jordan final meeting
It's fitting that during Bryant's retirement tour we look back on his show of respect during Michael Jordan's retirement tour. Once dubbed as "the next Michael Jordan," Bryant paid homage by giving Jordan his best effort in the final time they would share the court. It was a passing of the torch from one great to another who was still on his way towards greatness.
6. August 24, 2008, USA vs. Spain (Summer Olympics)- 20 points in Gold Medal game
The 2008 U.S. men's basketball team was known as the Redeem Team. Tasked with erasing the memories of a Bronze Medal finish in the 2004 Olympics, and disappointing finishes in the 2006 FIBA Tournament, this team dominated every game until the final when Spain gave them their toughest challenge. Bryant dropped 20 points, 13 of which came in the fourth quarter, to help lead Team USA back to the top of the medal podium.
5. February 2, 2009, Lakers vs. Knicks- 61 points at Madison Square Garden
The Black Mamba always loved to play at the great Madison Square Garden. Bryant put up a then-arena record of 61 points, breaking Bernard King's record of 60 set on Christmas Day 1984. It was Bryant's fifth 40-point game at MSG and would only be broken as the scoring record for MSG by Carmelo Anthony in 2014.
4. April 30, 2006, Lakers vs. Suns (Western Conference First Round)- Buzzer-beater and fist-pump
Some people would describe this as Bryant's "will to win"; I'd say this game epitomized his attitude of "refuse-to-lose." Bryant hit a runner with seven-tenths of a second left in the game to force overtime and then knocked down a jumper at the buzzer to lead the Lakers past the Suns. His fist-pump after knocking down the shot is one of the most iconic images of his career.
3. June 14, 2009, Lakers vs. Magic (NBA Finals)- First championship without Shaq, first NBA Finals MVP
When Shaq left the Lakers in 2004, it took him just two seasons to win another championship with the Miami Heat. Mamba took a little longer to return to the promised land, but he finally returned to the top of the mountain when he led Los Angeles past the Orlando Magic in five games. It was also the first time Bryant earned the Finals MVP award after averaging 32.4 points, 7.4 assists and 5.6 rebounds.
2.  January 22, 2006, Lakers vs. Raptors- 81 points
The stars aligned on a January night in Los Angeles. Bryant was already well on his way to a Hall-of-Fame career, but with this performance he carved his name into the history books. Bryant shot 28-for-46 from the field, including 7-of-13 from beyond the arc, and 18-of-20 from the free throw line to score 81 points, the second-highest point total in NBA history only behind Wilt Chamberlain's 100-point game in 1962. 55 of those points came in the second half and the Lakers needed every one of them, as the Raptors led by 18 in the third quarter. Bryant was absolutely unstoppable and more importantly, he led his team to victory.
1. June 17, 2010 Lakers vs. Celtics (NBA Finals)- Last NBA Championship
You probably expected the 81-point game to be Bryant's top moment, but this one takes the cake for a few key reasons. First, he avenged a loss to the Celtics in the 2008 Finals. Second, this night is the last time we'd ever see Kobe hoisting the Larry O'Brien trophy. But more important was what Kobe said when asked what this title means to him individually: "I just got one more than Shaq," he said with a straight face. His fifth NBA Championship set him apart from any other player of his generation (besides Tim Duncan) and elevated him to a stratosphere that includes Magic Johnson. While Bryant wasn't able to catch Jordan's six rings, he will be forever known as the greatest of his generation.
---
---
---