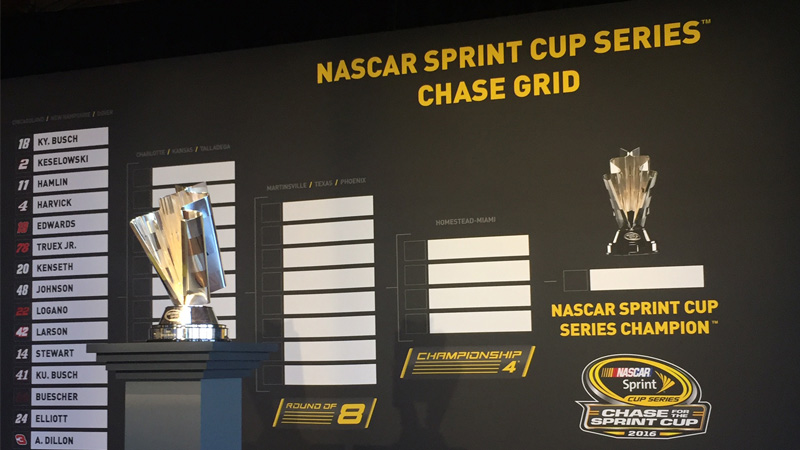 Round 1 of The Chase is set for Sunday, Sept. 18 in Chicago when this season's best 16 drivers that NASCAR has to offer compete in the Teenage Mutant Ninja Turtles 400.
But before then SiriusXM NASCAR Radio is talking to some of the competitors on FB Live, including Tony Stewart, Chase Elliott, Kurt Busch, Carl Edwards and Matt Kenseth.
The Morning Drive's Pete Pistone will interview the NASCAR stars as they prepare for the first race of the playoff. Get a glimpse into each drivers' mindset heading into the race at Chicagoland Speedway.
Be sure to follow the SiriusXM and SiriusXM NASCAR Radio Facebook pages to catch all the action starting today at 4:30 p.m. ET. The full list of drivers joining FB Live is below (all times ET):
Chase Elliott: 4:30-4:38 p.m. (SiriusXM Radio FB)
Tony Stewart: 4:50-4:58 p.m.(SiriusXM Radio FB)
Kurt Busch: 5:02-5:10 p.m. (SiriusXM NASCAR FB)
Carl Edwards: 5:40-5:48 p.m. (SiriusXM NASCAR FB)
Matt Kenseth: 6:00-6:08 p.m. (SiriusXM NASCAR FB)
Don't forget, you never have to miss a second of Chase coverage if you're listening to SiriusXM NASCAR Radio on Channel 90.
---
---
---