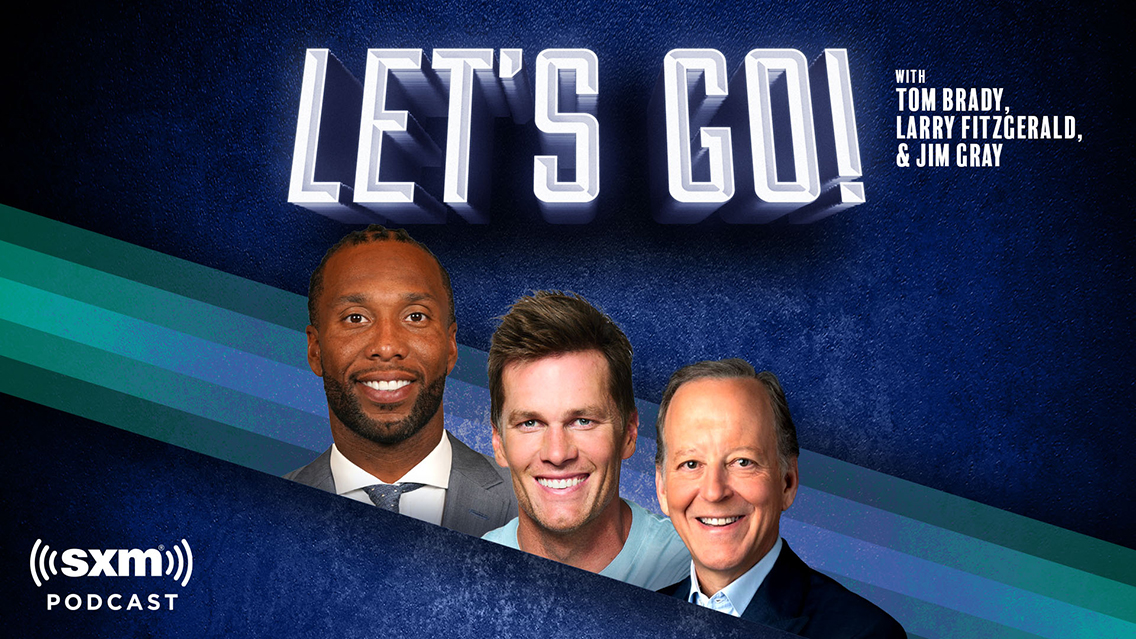 Now that the NCAA has given college athletes the ability to sell the rights to their name, image and likeness (NIL) to earn additional income while in school on scholarship, Tom Brady believes "it could balance the powers out a little bit" in college football.
During the most recent episode of Brady's SiriusXM podcast Let's Go!, he spoke with cohost Jim Gray about how these new NIL rules will cause a paradigm shift in the game. Student athletes can now do apparel deals, sponsored social media posts and advertising campaigns. They can sell signed merchandise and start their own businesses, such as youth sports camps.
"Not that these folks shouldn't be compensated, but it's gonna lead to a tremendous lack of consistency," Gray argued. "And we're gonna have teams good one year and then you're not gonna know anybody the next year, unlike the building that you had going on in college football."
Brady pointed out that big schools like Alabama have long had a "monopoly" on the best student athletes. "There was a lock on so many of those guys," he said. "And I think maybe there's more of a kind of dispersion of talent across all the college football. Some teams may try to load up one year. Other teams, maybe some of these mid-level schools, they don't have the opportunity to pay these players in the same way that some of the bigger schools might. So maybe they recruit a different type of player."
Beyond the players, Brady also noted that this may cause more frequent coaching changes for college teams as well, if the coaches only want to be hired by the big schools that attract the top talent. That kind of turnover would kill any longterm program-building. "That actually may have a detriment to the pro game, because if you don't build the college program, how is a player gonna develop a skill set?" he said. "It's gonna develop a lesser player to pro football."
---
Listen to Brady's full Week 12 episode on the SXM App now or wherever you get your podcasts, plus Larry Fitzgerald's accompanying episode.

Tom Brady – Week 12, Michigan, NILs, and When Going For Two Came Back in Style
Tom Brady and Jim Gray break down the Buccaneers' tough loss in OT against the Browns. Tom talks about how inconsistent the team has been all season and they have struggled to find a winning formula. Then, they touch on Michigan's win over Ohio State over the weekend, discuss how the NIL is affecting college football, talk about how coaches utilize analytics when it comes to OT, Jalen Hurts incredible rushing performance over the weekend, and a whole lot more.
Larry Fitzgerald – Week 12 Reactions, and NFC Power Rankings
Larry Fitzgerald and Jim Gray talk about what's next for OBJ after the latest airplane drama. Then, they touch on how good the Eagles looked in this week's Sunday Night Football matchup, break down his NFC rankings, celebrate Josh Jacobs' incredible performance against the Seahawks, lament the fall of Russell Wilson, ponder what's next for Aaron Rodgers, and a whole lot more.
---
---
---