Ready for Rio! TODAY Show hosts share their favorite Olympic memories
London's calling to Savannah Guthrie and Willie Geist. Ahead of the 2016 Olympics in Rio de Janeiro, Brazil, the TODAY Show co-anchors shared their favorite place to report on the Games, both naming the 2012 event in England. "You're in … Continued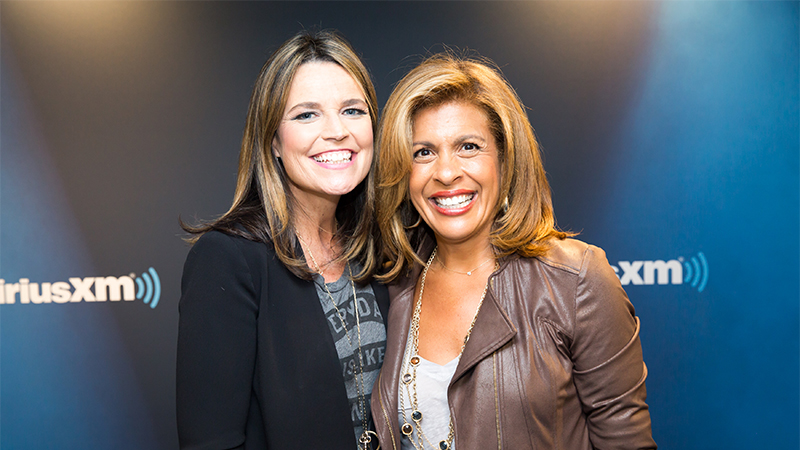 London's calling to Savannah Guthrie and Willie Geist.
Ahead of the 2016 Olympics in Rio de Janeiro, Brazil, the TODAY Show co-anchors shared their favorite place to report on the Games, both naming the 2012 event in England.
"You're in a beautiful, great, European, cosmopolitan city, and by the way the Olympics are happening," Geist told SiriusXM TODAY Show Radio (Ch. 108) host Matt Ianni. "So you go to great events all day, go see the city a little bit at night. For me, that was the best one."
"He means the pubs. The pub crawl," Guthrie joked, adding that London marked the first Olympics she covered.
"I'm telling you, when they play the national anthem and our athletes are standing there, you get a chill," she said. "It's just genuinely exciting."
As for Al Roker, Athens, Greece, will always hold a special place in his heart, especially since he never got to go on spring break in college.
"The economy was still roaring before 2008 and it was just unbelievable," he said. "You had all these supermodels half-dressed and parties literally every night on these yachts. That was the Olympics they inaugurated the beach volleyball dancers. … The Olympics have never been the same since."
Hoda Kotb said she loves reporting on the Olympics "more than almost anything."
"You get to see the best of every country, and there's something about watching sportsmanship. I mean, I'm not Pollyanna, I know that there are hiccups and things like that, potholes, but overall there's nothing like watching young, vibrant athletes compete against one another," she explained on The Hoda Kotb Show. "You watch the pride that everybody has in their nation, and everybody can't wait to bring a medal back to some of these very tiny, little, itty bitty countries, and it's pretty amazing."
And on TODAY Show Confidential, Don Nash called in from South Korea (after a 14-hour flight!) to tell Tom Mazzarelli and Roker how he's been scouting locations for the 2018 Winter Olympics.
"We have to sort of plan in advance. These Games in South Korea, they're actually in Pyeongchang, which is about three hours east of Sol," Nash said. "Our goal for this trip is to get out to Pyeongchang today and find a location where we're going to broadcast from in a couple of years. Sometimes we take our set; for example in Rio we put it on the beach, in Torino we put it in the piazza … and sometimes with Winter Games we end up in a little lodge, a la Vancouver or Salt Lake City. So we have to figure that out today."
For a free 30-day trial, check out http://www.siriusxm.com/freetrial/blog. 
---
---
---