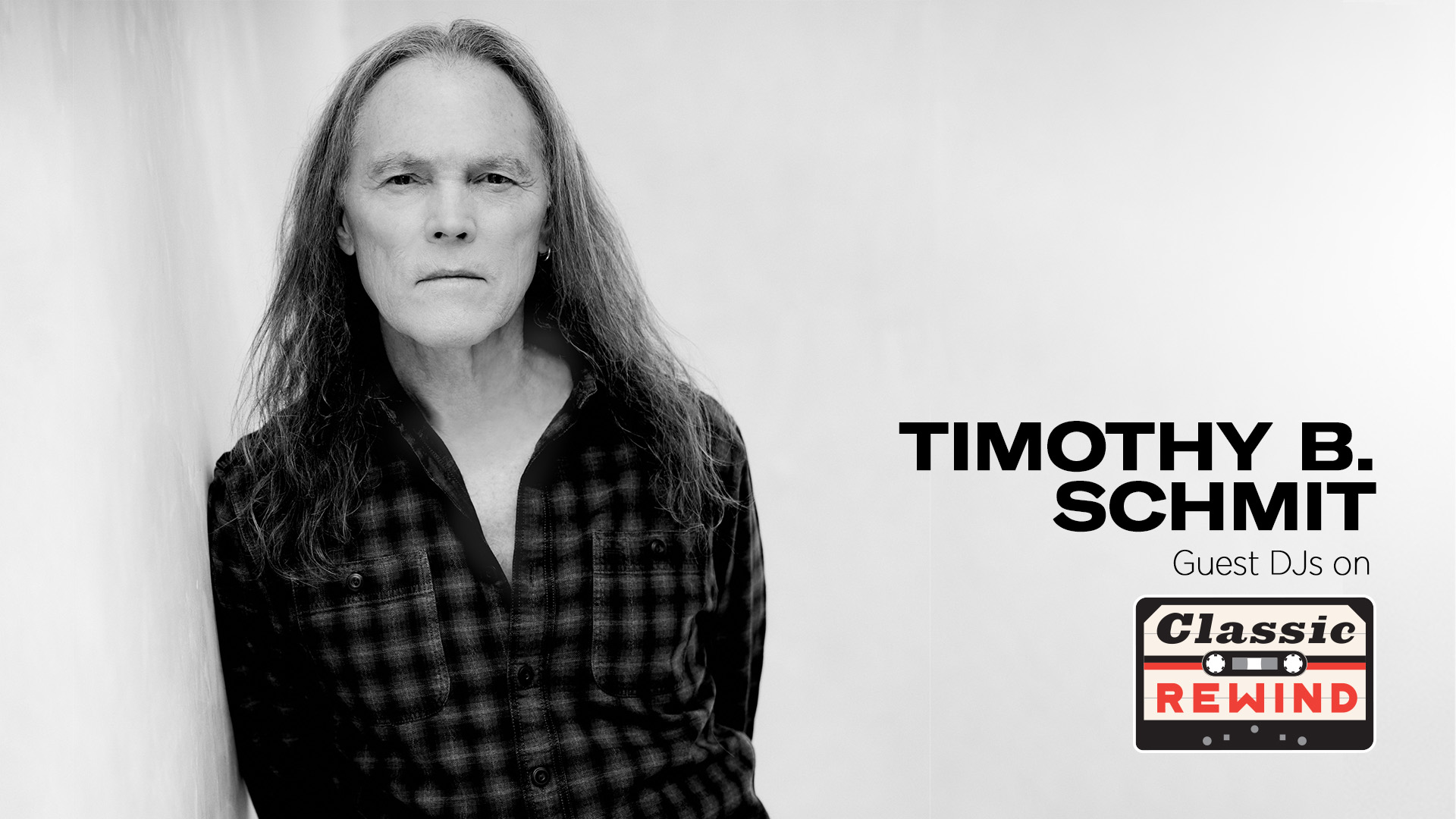 Currently on tour with the Eagles, Rock and Roll Hall of Famer Timothy B. Schmit is hosting a Guest DJ special on Classic Rewind (Ch. 25)! He'll share music from artists he's recorded with and catch us up on his newest release, Day By Day. The special premieres April 13 at 5pm ET. See the full broadcast schedule below.

---
Broadcast Schedule (all times ET):
---
April 13 at 5pm
April 14 at 2pm
April 15 at 9am and 8pm
April 16 at 12pm
---
Timothy is known for his rock and roll, blue-eyed soul, California country, and folk sounds. The Eagles featured his lead vocals on hit songs like "I Can't Tell You Why" and "Love Will Keep Us Alive." He also worked with Poco, Crosby Stills & Nash, and Steely Dan.
His seventh solo album, Day By Day, was recorded during breaks in the Eagles' busy schedule, utilizing his home studio known as Mooselodge. Day By Day is his third consecutive self-penned album and features guests like Jackson Browne, Lindsey Buckingham, John Fogerty, Benmont Tench, and Kenny Wayne Sheppard. "Simple Man," the album's opener, is layered with electric guitar leads from Buckingham and vocal harmonies from Beach Boys alumni Chris Farmer and Matt Jardine.
---
---
---