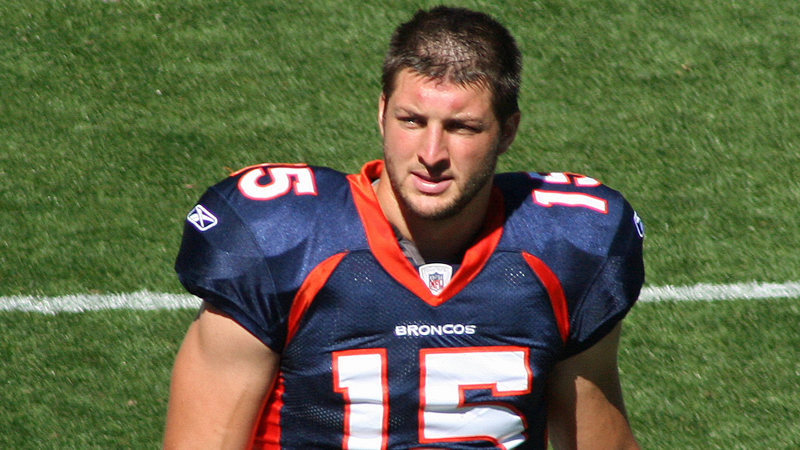 Photo: Jeffrey Beall/Flickr Creative Commons
Former NFL quarterback Tim Tebow has signed a minor league deal with the New York Mets, the team announced Thursday.
The team tweeted the news, saying Tebow would "participate in the Mets Instructional League." Other details surrounding the contract were not released.
We have signed OF @TimTebow to a minor league contract. He will participate in the #Mets Instructional League. pic.twitter.com/I6gmW0b6hY

— New York Mets (@Mets) September 8, 2016
While Tebow's signing may raise some eyebrows, MLB Network Radio's Todd Hollandsworth said the odds are still stacked against the former Heisman Trophy winner ever reaching the major league.
"Factoring in all of these things that matter, the history there, this is a long shot for him," Todd Hollandsworth said. "But I'm happy for him."
Those factors include his age, 29, in which most ballplayers are already in their prime. Then there's knowledge of the game, which may be the biggest enemy of Tebow's, according to Hollandsworth.
"He's a baby in his baseball education," Hollandsworth said. "For this to turn out well, it's got to be an accelerated path."
Prior to pursuing a career in the MLB, Tebow had been trying to make his way back into the NFL since he played for the New York Jets in 2012. He had a 47 percent completion rate during his three years in the league.
According to Bleacher Report, Tebow has not played competitive baseball since he was a junior in high school.
One thing is certain, Hollandsworth said, and that's the fact that Tebow will give everything he has to make it to the majors. Will that be enough?
"If it happens, it happens," Hollandsworth said. "If it doesn't, it doesn't."
---
---
---