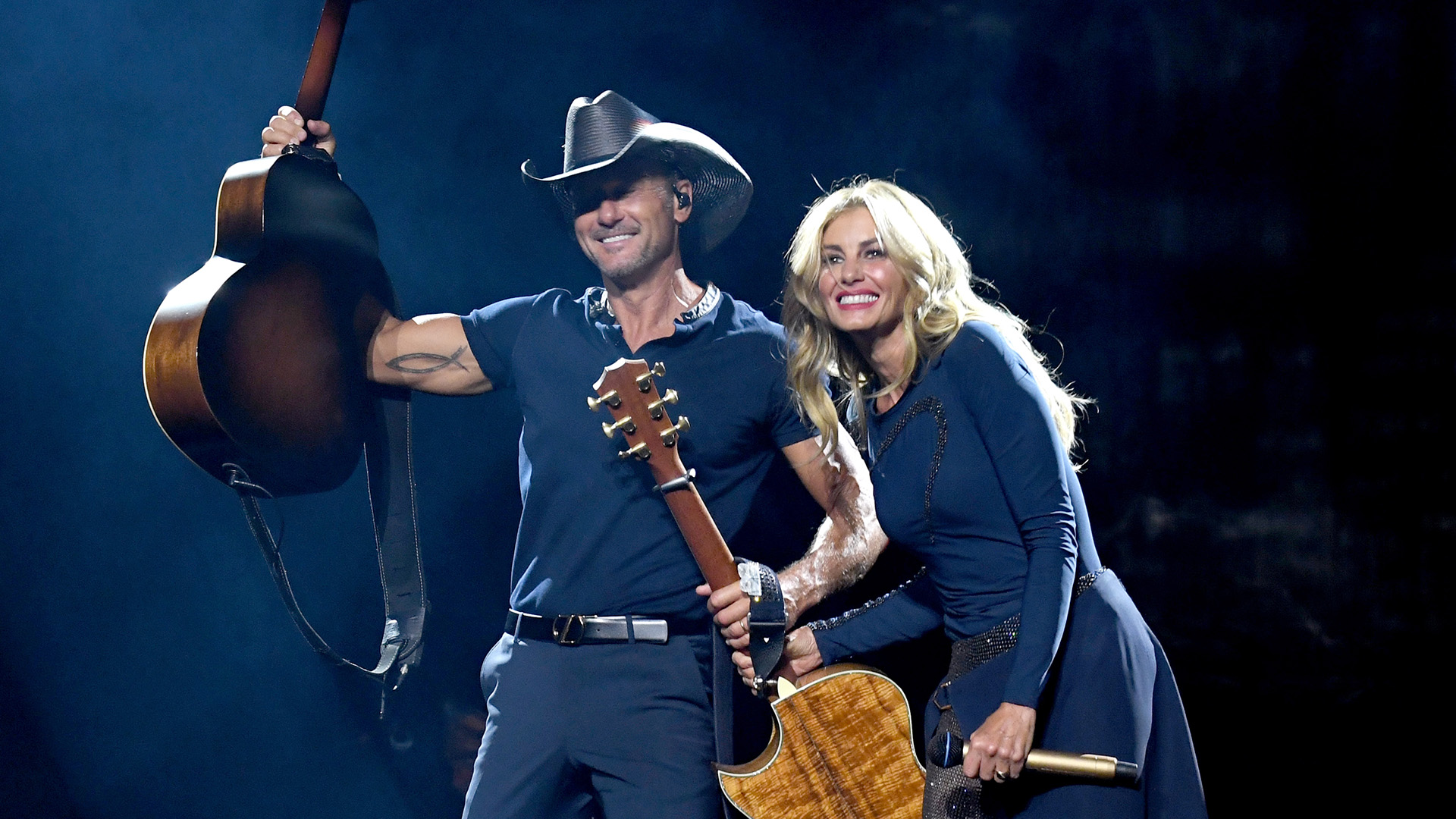 Photo by Kevin Winter/Getty Images
During a secret invite-only show at the Whisky a Go Go in West Hollywood, Tim McGraw shared a little secret about his relationship with Faith Hill: The two legendary artists have been married for 27 years, and Tim credits it all to Santana.
---
Discover the next generation of country superstars on The Highway (Ch. 56)
---
During an interview, Tim was asked about his and Faith's "special song." Although the couple shares many heartfelt duets, like "Let's Make Love" and "The Rest of Our Life," Tim admitted that their "special song" isn't one they sing together.
"Well, there's one song, and it's really an instrumental, but there's one. I'm probably going to get in trouble for saying this. God, please forgive me, baby," he said. "It's 'Samba Pa Ti' by Santana. It's kind of our song."
According to Tim, his uncle Hank (an "old hippie who lives in Napa Valley," he described) first introduced him to the song — with a warning.
"[Hank] said, 'I'm going to tell you something.' He says, 'Never make love to a woman with this song on unless you intend to marry her.' And so I didn't until I did. And then I did," Tim confessed.
Produced by Fred Catero and featuring Carlos Santana's composition, lyrics, vocals, and guitar, "Samba Pa Ti" was originally released in 1970 on Santana's Abraxas album. In English, the song title means "Samba for You."
Uncle Hank clearly knew how powerful his advice was. Tim and Faith are nearing on three decades together ("92 years in showbiz language; it's like dog years," Tim joked) and share three grown children.
"She's always been my rock. She's my rock in everything that I do," Tim said of Faith. "I don't think I could stand up straight without leaning on her in everything that I do."
---
---
---