TikTok Hits: Drake and Meghan Trainor Top This Week's Trending Sounds
Find out what's been trending on TikTok this week, from Meghan Trainor's self-love anthem to throwbacks from the early 2000s and a festive fave.
TikTok is the beating heart of pop culture, with music trends appearing daily and influencing the charts like no other platform. This week there is a mix of classic tunes and new releases making the rounds, and you can listen to them all on SiriusXM's TikTok Radio (Ch. 4). And follow @siriusxm on Tiktok for the latest pop culture updates!

---
"Made You Look" – Meghan Trainor (2022)
This catchy pop number was inspired by Trainor's own post-pregnancy insecurities. With empowering lyrics about looking good no matter what you're wearing and pushing aside high fashion for natural beauty, this song seems to resonate with people of all ages. Trainor's dance for the song became popular on TikTok following its release in late October, with people not only recreating the dance on camera but also overlaying their videos with personal stories about their life.
"All I Want for Christmas Is You" – Mariah Carey (1994)
The best-selling holiday song by a female artist (and one of the best-selling physical singles in music history) has started doing the rounds again as the festive season begins! Users are posting all sorts of Christmas-themed videos to the song, from DIY tutorials to home decorating and gift ideas.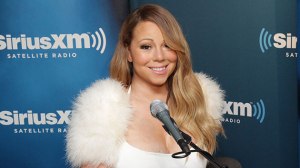 "Just Wanna Rock" – Lil Uzi Vert (2022)
Released in October, this single from Lil Uzi Vert's upcoming album The Pink Tape has been used on TikTok for all manner of videos. The rapper posted a video dancing to a teaser of the song on their own account, which was then recreated by thousands of fans on TikTok, including Caleb McLaughlin from Stranger Things, once the full song was released.
"SWIPE" ft. Dato Seri Vida – ALYPH (2022)
Singaporean rapper ALYPH collaborated with Malaysian cosmetics mogul and social media personality Dato Seri Vida for his song "SWIPE." The opening features Dato's iconic laugh before she perfectly delivers the line, "As long you have a direction, who cares?" The song has gained popularity on TikTok as users play it alongside the slow zoom effect and move their heads to the beat.
"1001 Arabian Nights" – Ch!pz (2005)
The Dutch band Ch!pz have seen their 2005 classic garnering fresh attention through a simple but fun TikTok dance choreographed to the song's chorus. The band acknowledged the trend with a video of their own in November, where they not only thanked users for appreciating their song but also shared the original dance they performed on tour!
"NO" – Meghan Trainor (2016)
This 2016 release is re-entering the popular consciousness as a result of TikTok users admiring the punchiness of the bridge where Trainor sings about being "untouchable." This section of the song has been used on the platform for edits of TV and movie characters, as well as outfit of the day and dancing videos. The song's themes of consent and empowerment are highlighted in certain videos, as many users are bonding over the shared experience of rejecting unwanted romantic advances.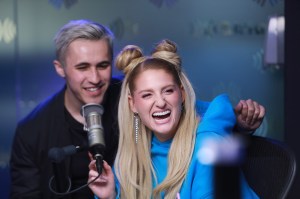 "Cool Kids" – Echosmith (2013)
This 2013 earworm has regained popularity on TikTok thanks to users speeding it up, as they often do to popular audios. Whether they're pairing it with a daily vlog or reminiscing on their childhood, everyone from celebrities to regular users are putting this song in their videos. In response, Echosmith released "Cool Kids (our version)" — a re-recording of the hit with a new bridge and a renewed sense of empowerment.
"Escapism." ft. 070 Shake – RAYE (2022)
This tale of heartbreak has resonated with TikTok users, who have been lip-syncing to the sped-up version of RAYE's catchy beat. This is the debut single from her studio album My 21st Century Blues, set to be released early next year.
"Rich Flex" – Drake, 21 Savage (2022)
Drake and 21 Savage's album Her Loss was released in early November to widespread critical acclaim, and many of the songs have found popularity on TikTok. However, none have seen as much attention as "Rich Flex," in which Drake asks, "21, can you do somethin' for me? Can you talk to the opps necks for me?" Users enjoyed the way this line represented the relationship between the two rappers and lip-synced to it with some comical interpretations of Drake's meaning.
---
Listen to all these tracks and more on SiriusXM's exclusive TikTok Radio channel now, and follow @siriusxm on TikTok for even more trending content!
---
---
---