TikTok Hits: Meghan Trainor, Future, and More Top Trends
These are the biggest trending songs on TikTok this week.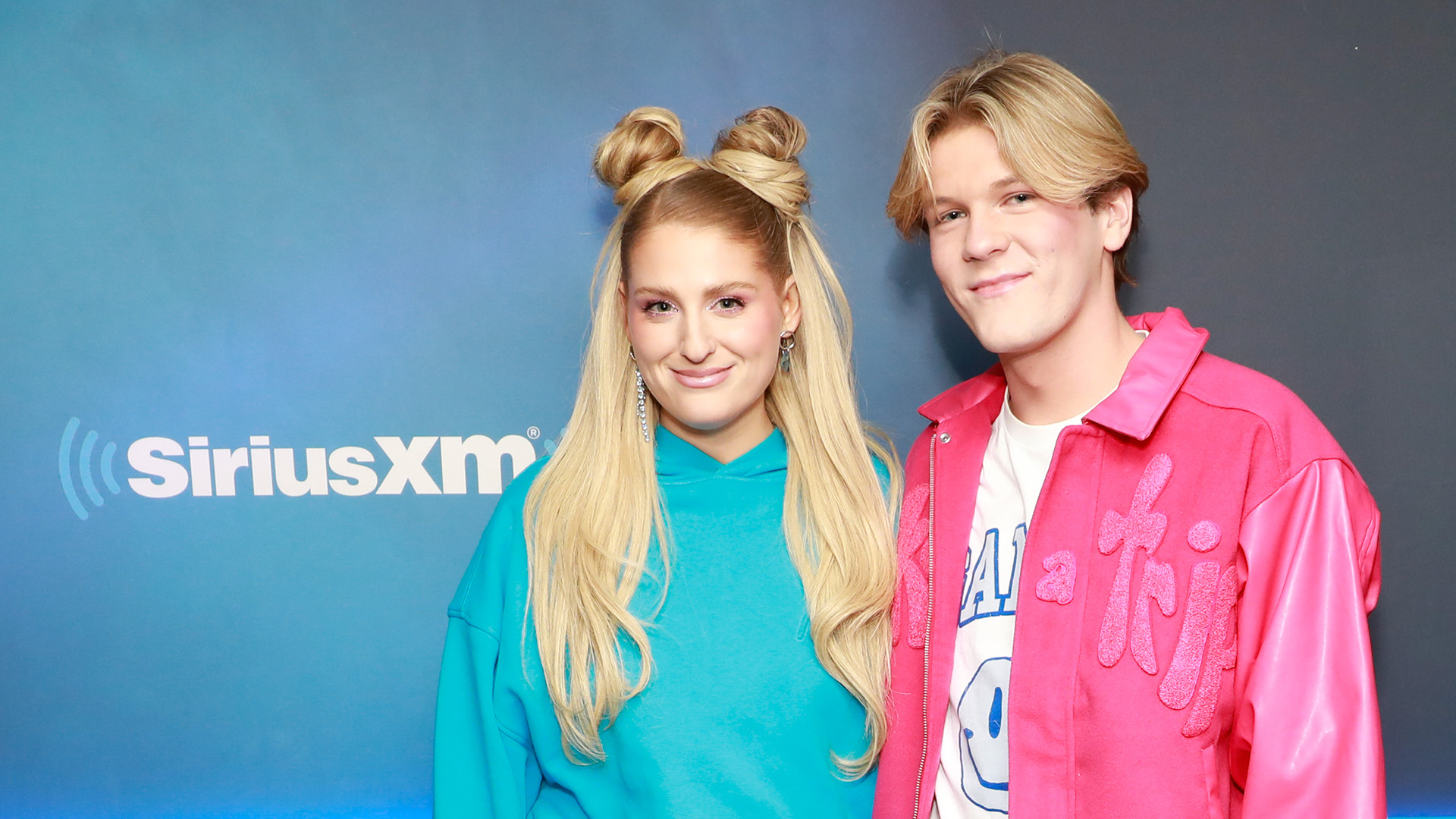 Whether you're a seasoned TikToker or you're still yet to try the app out, there's no denying its powerful influence on the music industry. While up-and-coming artists can be launched into internet fame when their music goes viral, musicians from bygone eras are also getting a second chance at glory when their songs are used for fun trends. Spanning both decades and genres, there really is something for everyone. Read on to discover the most-loved songs on TikTok this week!
Follow SiriusXM on TikTok, and make sure you tune in to TikTok Radio (Ch. 4) for more songs that are redefining pop culture.
---
"Mother" — Meghan Trainor
Meghan Trainor, the reigning pop queen of TikTok, has returned with an absolute banger that's taking the platform by storm. This fun and empowering anthem is the perfect follow-up to her last viral hit, "Made You Look," and features a sample of the classic 1954 track "Mr. Sandman." But that's not all — the music video also features the legendary momager Kris Jenner. Meghan revealed that she wrote the song as a clapback to all the men who talked down to her and tried to tell her what kind of music to make. Despite being told that having a baby would end her career, "Mother" is here to prove the naysayers wrong — and we'll be dancing along every step of the way!
Head to Hits 1 (Ch. 2) for more of today's top pop hits!
"Florida Water" — Danny Towers & DJ Scheme ft. Luh Tyler & Ski Mask the Slump God
Florida represent! If you're looking for a slick new track to add to your playlist, look no further than "Florida Water." This song is currently blowing up on TikTok, and for good reason. It's a killer collab between rappers Danny Towers and DJ Scheme, with a feature verse from Luh Tyler that we're obsessed with, and Ski Mask the Slump God adds even more of that Florida flavor! There's a reason why this track was so highly anticipated, and it's certainly passed the TikTok test.
For more hot new hip-hop, listen to Hip-Hop Nation (Ch. 44).
"The Blonde" — TV Girl
The year 2014 may seem like a distant memory, but one song from that time is making a comeback thanks to TikTok. "The Blonde," by LA-based indie pop band TV Girl, has resurfaced in popularity as users are rewriting the lyrics to express their love for their ideal romantic type. In one viral video, a user asks, "Who's gonna kiss the tall, funny brunette football players?" before pointing to herself in a frenzy. These clips are not only hilarious and relatable, but the song's chilled-out vibe has us completely hooked.
If this trend has you craving throwback indie hits, get your fix on Indie 1.0 (Ch. 714).
"F*ck Up Some Commas" — Future
TikTokers are using Future's fiery 2015 track to describe situations where they just don't care. Using the lyric "Give no f*cks yeah, we don't give no f*cks, yeah," these clips boast some badass attitude. It's a trend that resonates with anyone who's tired of constantly worrying about other people's opinions, and who can't relate to that feeling every now and then? Plus, we'll take any excuse to throw it back to an old Future track.
Listen to Shade 45 (Ch. 45) for even more hip-hop with attitude.
"Fast Car" — Luke Combs
Luke Combs' cover of this heartbreakingly beautiful Tracy Chapman song is just as good as you might imagine. TikTok is absolutely loving it, as the emotional nature of the track lends itself to more earnest and heartfelt videos. There's no shortage of clips using this sound that'll bring a tear to your eye. The added country element of Luke's version makes us think of bittersweet summer nights spent sharing our hopes and dreams with friends and loved ones. If you need us, you'll find us belting this song out at the top of our lungs!
Take a trip down The Highway (Ch. 56) for more of the best in country music.
---
Head on over to TikTok Radio (Ch.4) for more of this week's trending sounds, and check out our full list of channels for all your listening needs. If you like what you hear, why not follow us on TikTok too?
---
---
---