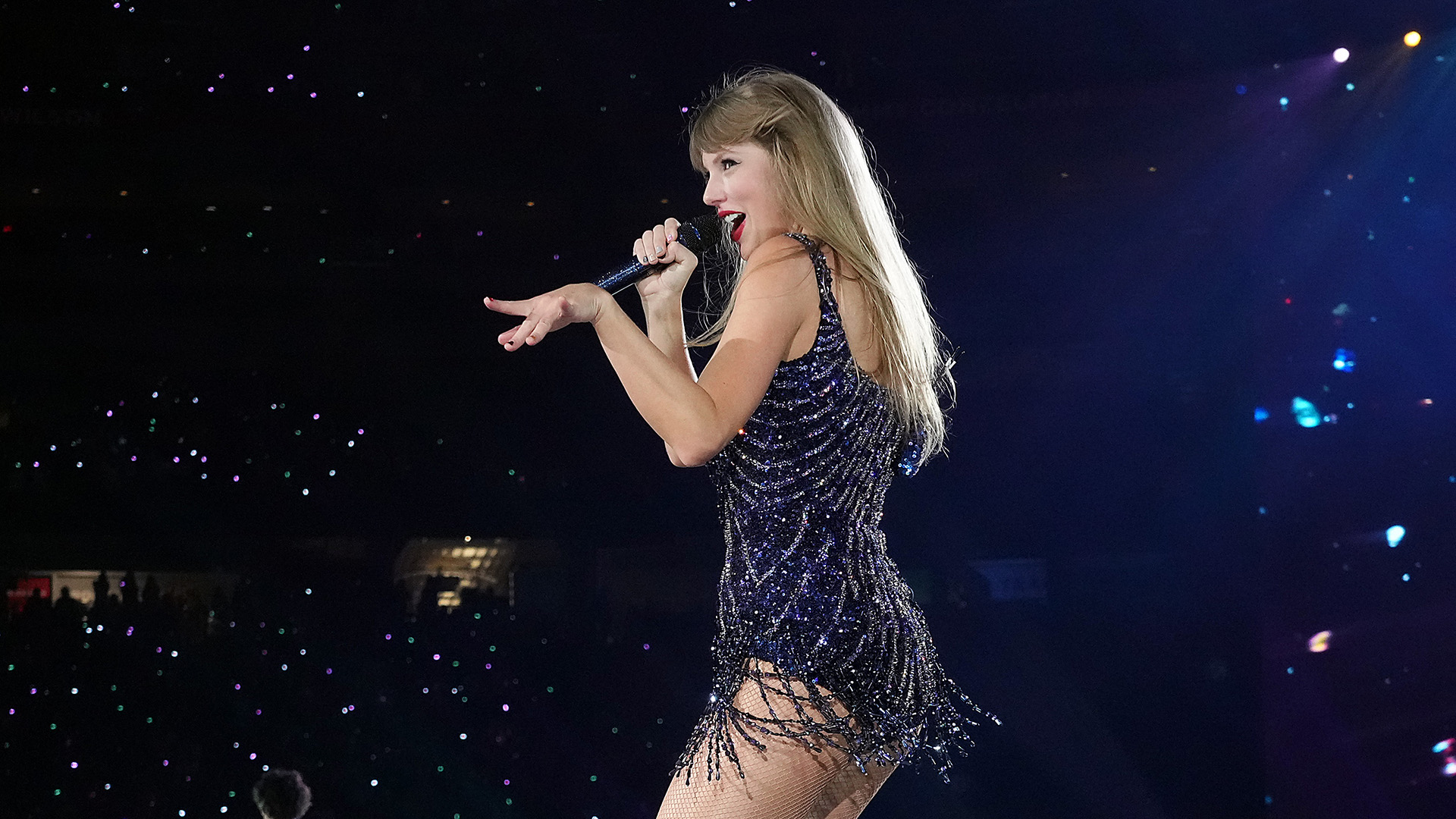 Photo by Kevin Mazur/Getty Images for TAS Rights Management
TikTok has become the go-to place for new music and rediscovering old favorites. Whether users are looking for the next lip-sync trend or just a soundtrack to their daily vlog, the app is full of great music for them to discover. This has led to some great new artists emerging on the app, as well as songs from previous decades getting another round of appreciation. There's truly something for everyone, from creators to casual enjoyers! Read on to discover some of the songs that have been dominating the algorithm this week.
---
Tune in to TikTok Radio (Ch. 4) for more of TikTok's trending sounds
---
"ceilings" — Lizzy McAlpine
A song that tells a story is always prime fodder for a TikTok trend, and you'd be hard-pressed to find a better example than "ceilings." From Lizzy McAlpine's second album, "five seconds flat," this song starts off by narrating the excitement of young love, but the twist at the climax brings the daydream crashing back down to Earth. TikTokers are taking this moment in the song and giving it the cinematic treatment, as they run as fast as they can — usually through a parking lot or an open field — and scream the lyrics at the top of their lungs.
Listen to Lizzy's live performance of "ceilings" at the SiriusXM studios below!
"Satisfied" — Renée Elise Goldsberry, Original Broadway Cast of Hamilton
TikTok users are reliving their Hamilton phase by rapping along to a sped-up version of "Satisfied." This song is high-tempo already, but when it gets the TikTok treatment it's a whirlwind of lyrics about unrequited love and what could have been. Whether you've only just discovered the hit musical or you've been listening since its off-Broadway run, this trend is incredible to watch!
Get your Hamilton fix below with an exclusive interview with the original cast, and tune in to On Broadway (Ch. 77) for more hits from the stage.
"labour" — Paris Paloma
With comparisons to Hozier and Ethel Cain, Paris Paloma already looks like an artist to watch, but her newest single is in a category of its own. A feminist rallying cry that takes aim at the patriarchy and the men who uphold it, this song has taken TikTok by storm. Users have been sharing how they relate to the song, while Paris's haunting vocals tell the audience, "You make me do too much labour."
Listen to more folk hits on The Village (Ch. 741).
"Karma" — Taylor Swift
Taylor Swift's The Eras Tour has begun in earnest, and attendees are sharing their videos on TikTok. There has been a particular focus on the choreography from her performance of "Karma," which includes a lot of chair dancing and punchy movements that reflect the revenge-laden lyrics. Some users are recreating this choreography with their kitchen chairs, making it one of the first of likely many memes that are sure to come out of this 52-date tour.
You can hear more from Taylor on SiriusXM Hits 1 (Ch. 2).
"Not Fair" — Lily Allen
The sweet, innocent voice of Lily Allen has always stood in stark contrast to the lyrics she writes, but never has that divide been more clear than in the 2009 hit "Not Fair." TikTok users have been loving this take on sexual politics, where Lily complains about her partner's lack of generosity in the bedroom. A version of the song that features only the isolated vocals has been popular with users recently, with it appearing in everything from "get ready with me" videos to lip-syncs, and it's always great to see a song from days gone by receiving fresh appreciation!
Relive more songs from the 2000s on Pop2K (Ch.10).
---
Listen to TikTok Radio (Ch.4) for more of this week's trending sounds, and head to SiriusXM for all your music and entertainment needs.
---
---
---