TikTok Hits: Celine Dion and Tom Odell Top This Week's Trending Sounds
Find out which sounds TikTok users are loving this week, with everything from hip-hop throwbacks to indie vibes!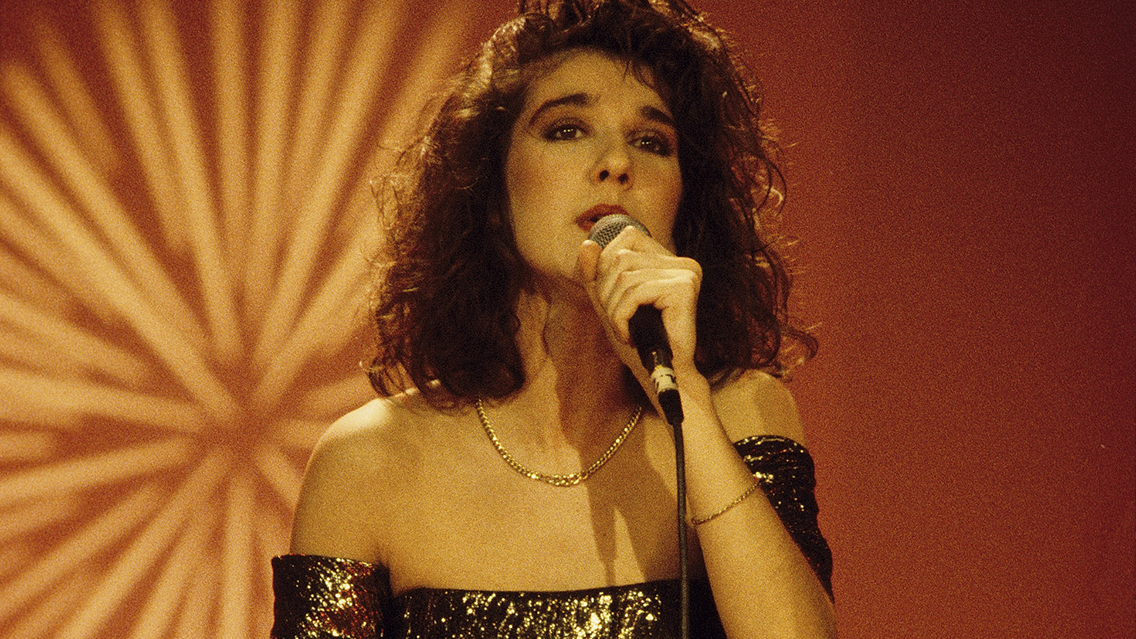 Céline Dion performing at the 1988 Grand Prix Eurovision (Getty Images)
Love it or hate it, TikTok has undoubtedly become an integral part of the modern music scene. With sounds spanning every genre and generation, the music of TikTok has something for everyone. Whether you're looking for a new favorite artist, trying to keep up with the ever-evolving world of online entertainment, or you're just in the mood for a throwback tune, you'll find what you want on TikTok. Read on to find out what's been popular with TikTokers this week!
For more trending TikTok hits, be sure to check out TikTok Radio (Ch.4).

---
Related: Check Out Previous Trending TikTok Hits Here
---
"It's All Coming Back to Me Now" — Celine Dion (1996)
Written by Jim Steinman, this power ballad explores the dark side of romantic love. While several artists have recorded versions of the song, Celine Dion's cover is perhaps the most famous. According to Steinman, the song was inspired by Emily Brontë's 1847 novel Wuthering Heights and combines passion and romance with death. Far from the dark melancholy of Steinman's vision, TikTok users are celebrating the song by dramatically lip-syncing, with some even enlisting friends and family to help them stage a production.
If you're feeling romantic, head to SiriusXM Love (Ch. 708)!
"Another Love" — Tom Odell (2013)
A sped-up version of Tom Odell's debut single has taken TikTok by storm — so much so that in 2022 the song returned to the charts! TikTokers have been using the sound for a variety of videos, with everything from lip-syncing to reminiscing about the TV show The Vampire Diaries, which featured the song.
For more indie anthems, tune in to SiriusXMU (Ch. 35).
"Just a Girl" — No Doubt (1995)
Considered to be the band's breakout single, the feminist lyrics of "Just a Girl" have inspired TikTok users to pair the song with videos of them doing their makeup, styling their hair, and showing off their outfits. It's a celebration of all things beauty and fashion, and we're here for it!
Pop Rocks (Ch. 12) is the place to be for everything '90s and 2000s pop-rock.
"Low (feat. T-Pain)" — Flo Rida (2007)
How many of us are familiar with the iconic line "Shawty had them apple bottom jeans"? Flo Rida's debut single received the People's Choice Award for Favorite Hip-Hop Song and hit the coveted number 1 spot in Billboard's Hot 100, so it's unsurprising that it has retained its popularity to this day. Delve into the sound on TikTok, and you'll find users dancing to the song, as well as a range of funny content and meme-style videos.
If you're in the mood for more hip-hop classics, head to Hip-Hop Nation (Ch. 44)!
"Wuthering Heights" — Kate Bush (1978)
Kate Bush's debut hit is perhaps one of the best-known examples of a song based on a novel, again inspired by Emily Brontë's Wuthering Heights. The song has reached a new generation, partially thanks to the inclusion of her 1985 hit "Running Up That Hill" in Stranger Things, which drove younger users to discover more Kate Bush hits. Users are employing the haunting sound for a range of videos, with some praising the fact that Bush wrote the song in the space of a few hours, aged just 18!
For more from the '70s, make sure to check out '70s on 7 (Ch. 7).
"Baby's Got Her Blue Jeans On" — Mel McDaniel (1984)
Sometimes, you're just feeling those country vibes, and this is where Mel McDaniel comes in. Country fans on TikTok have embraced the song, using it for family videos and videos filmed in stables — and, unsurprisingly, they're normally wearing blue jeans!
Be sure to tune in to Prime Country (Ch. 58) if you're ready for more '80s and '90s country hits.
---
Follow @siriusxm on TikTok and check out trending songs from the platform on SiriusXM's TikTok Radio (Ch. 4)!
---
---
---