Kubiak: Siemian has 'gotten better' in 2 games for Broncos
Two games and the arrow is pointing up for Trevor Siemian. He's showing progress through his first two starts for the Denver Broncos, helping them to victories against the Carolina Panthers and Indianapolis Colts. 'Understand the growing process' "I think … Continued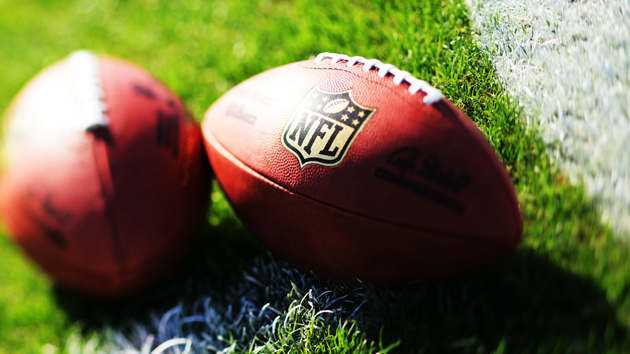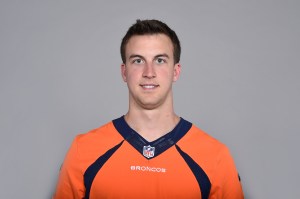 Two games and the arrow is pointing up for Trevor Siemian.
He's showing progress through his first two starts for the Denver Broncos, helping them to victories against the Carolina Panthers and Indianapolis Colts.
'Understand the growing process'
"I think he's gotten better," Broncos Coach Gary Kubiak told Jim Miller and Pat Kirwan on Movin' The Chains. "Two starts under his belt, that's not a lot of football, but I think he improved from Week One to Two. (He) still made some mistakes that we've got to continue to work on for him. But we understand the growing process and we're going to sit here and hang in there with him and keep battling and try to keep the team playing better around him.
"The thing that we're impressed with right now is when we correct something that happens on Wednesday or Thursday or Friday during practice and it comes up in a game, it's corrected. He doesn't revert back. So this kid has a way of, once he's seeing something and he has a way of correcting things. Hopefully we continue on that path. We've been asking a lot of him."
Bengals' defense presents big challenge
The Broncos will ask more of Siemian in Week Three, when he faces the Bengals in Cincinnati. The Bengals' defense presents an enormous challenge for the most experienced of quarterbacks, let alone someone like Siemian who is still finding his way.
"Now it's time to go on the road and play against a great defensive football team and a great team in general that Marvin (Lewis) has," Kubiak said. "So it's another step, another tough assignment, but the key is how we play around him. Keep the football team strong and keep 'em playing well around him."
Kirwan: Bradford's performance vs. Packers proof he could be better QB for Vikings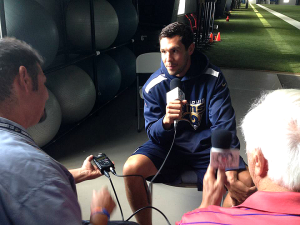 Pat Kirwan liked the move when it happened.
Now, he's even more impressed with the Minnesota Vikings giving first- and fourth-round draft picks to the Philadelphia Eagles to acquire quarterback Sam Bradford as a replacement for injured Teddy Bridgewater. All it took was watching Bradford make his first start for the Vikings in Sunday night's 17-14 victory against the Green Bay Packers.
'Potentially better than Teddy this year and next year'
"When Minnesota signed Bradford, I was tickled to death and I could care less about giving the first-round pick away," Kirwan said to co-host Jim Miller on Movin' The Chains. "Here's the Minnesota formula: You can win by throwing for under 200 yards and you can win by throwing one touchdown pass. So we asked ourselves, 'Can Bradford throw for 200 and one score?' Well, he threw for 286 and two. And I know — I think both of us are on record here — that this guy potentially could be better than Teddy is for the team this year and even next year. And I thought last night we saw that.
"Last year, Teddy reached 100 in QBR four times. The team went 3-1. This guy hit a 121, so I think the Vikings officially became super dangerous, Super Bowl dangerous. We'll see as the season goes on, because that was a close football game.
Changes 'range of the field the defense has to cover'
"But at the end of the day, the Bradford piece to this, the range on the football field that the defense now has to effectively cover all the time just changed."
Thompson: Panthers were ready for Chip Kelly's offense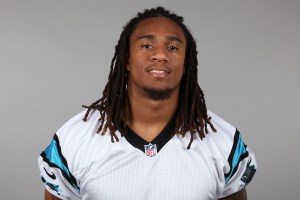 The Carolina Panthers' defense was ready for Chip Kelly's offense.
They weren't going to allow themselves to be thrown off by the faster pace the San Francisco 49ers run plays Sunday. And, by all indications, they weren't. In beating the Niners, 46-27, the Panthers gave up 237 passing yards and only 65 rushing yards.
'Everything was looking familiar'
"Actually, I remember playing Chip when he was in college running that offense, so everything was looking familiar," Panthers linebacker Shaq Thompson told Bruce Murray and Brady Quinn on the SiriusXM Blitz. "He just likes to get a fast tempo going. He likes to keep the same defense on the field without people rotating in, just to put stress on the defense, try to get them tired to where they mess up and they're able to hit a big play. So that's like the whole mindset of Chip going into a game — let's get the defense tired, let's let them mess up and break down so we can play.
"(Preparing for it is) something you've got to start with in practice. Our scout team did a great job just with the tempo. I think they went faster than the Niners went, honestly. So they did a great job getting us in shape and getting us ready for San Fran just in case they go up tempo."
Hoping Peterson will play
The Panthers are looking forward to matching their 2-0 start against that of the Minnesota Vikings. Thompson said he hopes running back Adrian Peterson, who hasn't been ruled out for the game despite suffering a torn meniscus against Green Bay, plays.
"Who doesn't want to play against a big part of their offense?" Thompson said. "It's just like when Seattle doesn't have Marshawn (Lynch). You want Marshawn to play so that you can say, 'OK, we played against the best when you have the best player out there.' (The Vikings have) got another good running back (Matt Asiata or Jerick McKinnon) who will step up and play a big part of their offense, so we've just got to get ready for that."
---
---