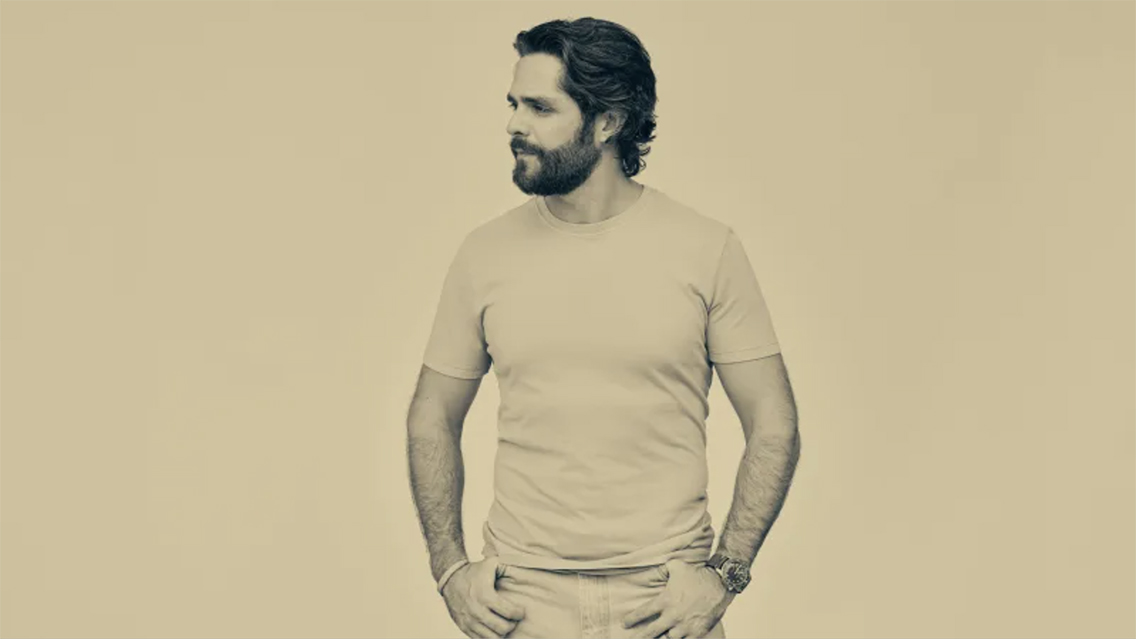 This week has been no joke for country star Thomas Rhett — despite celebrating his birthday on the 30th and releasing his new album, Where We Started, today, he still found time to visit The Highway (Ch. 56) in the midst of it all.

In honor of the occasions, Rhett joined Storme Warren this morning in celebration of Where We Started and will be hosting a Highway Takeover all weekend. Rhett described the 15-song album as songs he wanted to tour with rather than just Side B of Country Again, including a collab with Katy Perry, who he only met last month.
"Every record I try to put three or four on there that are just going to pop off live," Rhett said. "I needed some songs on there that just felt like summertime to me."
---
Related: Enjoy a genre-defining countdown of the top 100 country songs, curated by experts
---
The "Slow Down Summer" singer-songwriter also joined Exit 209 for the premiere episode of its second season to continue Storme's mission to trace some of country music's biggest stars back to their humble beginnings. During the conversation, Rhett looked back at his humble beginnings, including both the installation of the local Zaxby's franchise in Valdosta, GA, (which he frequented for a sweet tea and wings and things combo with his grandma) and meeting his wife, Lauren, in second grade, plus, of course, his longstanding relationship with music.

"In sixth grade everybody joined the football team, I started a punk rock band … Moving into high school, anytime there was a talent show, I was signed up for it, or anytime we were at a party and there was a bonfire and somebody had a guitar, I was playing Third Eye Blind cover songs; it was like second nature," Rhett recalled. "My advice is to really soak in those early days, because as crappy as those days may feel, you're gonna look back and realize that's where it all started."
For a thorough walk through of Rhett's new album track by track plus songs from his favorite Highway artists, hear his exclusive weekend takeover of The Highway starting on April 1 at 8pm ET.
---
---
---