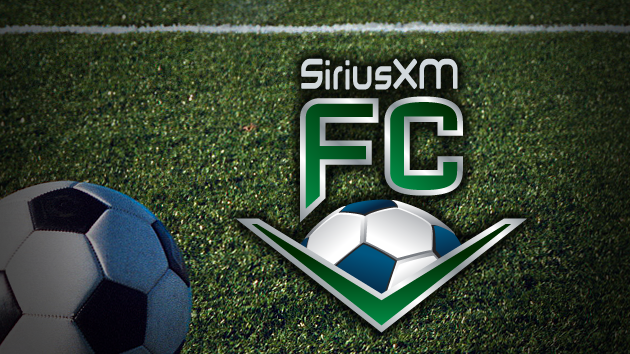 Clint Dempsey has an irregular heartbeat and it is not clear when and if he will play again. To put it simply, heart weirdness is not the sort of thing anybody wants to take chances on. At 33 years old, with 52 international goals behind him, it could be about over for the guy America fell in love with ten years ago during the 2006 World Cup.
This is terrifying because there aren't many players like Dempsey. Forwards who are both crazy enough to throw their bodies into defenders and clever enough to go around defenders are rare anywhere but particularly the American player pool. But in more pressing matters, the USMNT plays St. Vincent & the Grenadines today and hosts Trinidad & Tobago on Tuesday. Ampersands aside, these are not the sort of sides that a country of the USA's stature ought to worry too much about.
Instead, the next two matches are a way to see what the newest look is going to be. Say what you want about Jurgen Klinsmann, but the US coach has never been shy about trying something new.
What is this new thing? Folks love a 4-3-3 and for good reason; it's a formation that makes the most out of a lot of speed up top and a very savvy core of midfielders, which pretty much describes the United States men's soccer team in 2016. The formation was promising-ish at times in the Copa America Centenario, but that was still very much a team that played through Clint Dempsey in good times and bad.
The formation may be better suited to a man like Jozy Altidore. The big man is back, healthy, scoring goals a-plenty for Toronto FC and still only 26. The next two matches are, yes, against two different ampersanded nation-states with rather limited defenses. But they are also a first look at an offense run through Jozy Altidore.
Now that he has a chance to put this whole team more or less on his back, a chance that many have been begging for since he was a 19-year-old scoring against Spain in the Confederations Cup, we get to see what he does with it.
It should be dope. Jozy as the fulcrum should make plenty of space for all of the water bugs – Bobby Wood, Jordan Morris, Christian Pulisic and Paul Arriola – to go gather up their respective heads of steam and make life miserable for two very weak international defenses. Whomever joins Michael Bradley and Alejandro Bedoya in the midfield (it could be Darlington Nagbe running at people, or newly-returned Sasha Kljestan flicking balls around them) will be tenacious and athletic enough to feed balls into Jozy and cover defensively. Geoff Cameron, quietly, can still command a defense.
It's almost elementary. Get balls up to the broadest set of shoulders on the team, let him get it to someone in space and then get on the other side of that pass in front of the goal. Let the man be soccer's Karl Malone, basically.
The same questions covered last week, over Jozy's health, still apply. But the man is healthy now and can be the bridge to a new generation. Pulisic might be a world-class winger sooner rather than later – like, meaning this year. Bobby Wood has been scoring goals in Germany for over five years now. They could really use spending the next five years running in like Landon Donovan and Dempsey learned from ol' Brian McBride.
Or, even more exciting than hearkening back to the glory days, that bold new American world of soccer – the one Jurgen promised back last World Cup Cycle – might finally be coming. Jozy Altidore will never be Lionel Messi or even Wayne Rooney, but he could serve the sort of role Pierre-Emerick Aubameyang plays for Borussia Dortmund. It's an inelegant comparison, but if Altidore can be the sort of guy who can both hold up play and launch attacks, he can allow for the always-athletic Americans to press and pass and smother not just sides like St. Vincent and the Grenadines but also teams like the Netherlands, England or even Mexico.
An Altidore-led team could be quick on the passing and clever in the build-up like American fans have been begging for years. It's a lot to put on his shoulders, but they are certainly broad enough.
Is that what the future looks like? The future might look pretty cool. We can find out this weekend.
Asher Kohn regularly contributes a soccer column to SiriusXM Sports. He's based out of the Bay Area and is happy to talk MLS or USMNT on Twitter: @ajkhn. Keep up with all the soccer news across the globe with SiriusXM FC (Ch. 85).
---
---
---