The women of Game of Thrones reflect on season 5's darkest moments
From Cersai Lannister's naked walk of shame to disgraced queen Marjorie's imprisonment and Sansa Stark's brutal marital rape, it wasn't a great time to be a woman in Westeros last year on Game of Thrones. But as Entertainment Weekly's March GoT cover … Continued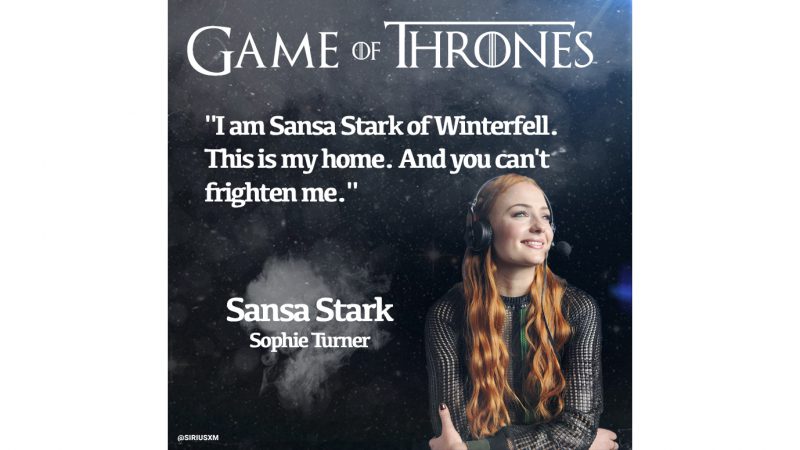 From Cersai Lannister's naked walk of shame to disgraced queen Marjorie's imprisonment and Sansa Stark's brutal marital rape, it wasn't a great time to be a woman in Westeros last year on Game of Thrones.
But as Entertainment Weekly's March GoT cover story promises, season 6 is all about empowering the female characters in the show's mystical, medieval patriarchal society.
In honor of Sunday's premiere, here's what Natalie Dormer (Marjorie), Sophie Turner (Sansa) and Emilia Clarke (Daenerys Targaryen) have told EW Radio about their season 5 struggles.
"The day that Lena and I played that scene in the cell, I had a really bad cold. I had an awful cough, so my voice was like three octaves lower than normal, and when I'm coughing in the scene, I'm coughing — I'm so method," Dormer, 34, said with a laugh at San Diego Comic-Con of shooting her imprisonment by religious radicals with Lena Headey. "I was like yeah this is perfect, Marjorie would be sick as a dog. But it was so lovely, it was so much fun to take those silk gowns off and looking perfect. Like you said, she looks like she hasn't had a shower in a very long time. That's what I love about this show, we all get opportunities to go off in a tangent and a direction we haven't been before."
Still, those darker directions have drawn criticism from fans who said the series went too far with its depiction of violence against women.
Also at Comic-Con, Turner, 20, defended her character's devastating rape as a plot point.
"Those kinds of things happened in those days, and this is a show that's very — let's like ignore the dragons for a while — but it's very true to life in terms of how kind of the women were treated back then," she said. "But at the same time, it's a very feminist show, I find. And I think we need to get the balance right, and we can't just pretend that everything was fine and dandy for these women going through these arranged marriages and everything. We can't just ignore that. We can't make it taboo."
In another interview with Dalton Ross and Jessica Shaw, Clarke, 29, agreed with her costar.
"Obviously it's never nice hearing criticism about something that you and you know everybody else puts all of their heart, soul, blood, sweat and tears into, but in the same breath, it's a shocking show, so it's going to invite commentary that everybody is free to have about the show," she explained. "As an actor, it's bizarre because you'll relish those dark moments that allow you to get your teeth into a character and really kind of explore the darker depths to the reality of life and the things that happen every day. But I think the thing that's important to remember is that, sadly first and foremost, it's a story that we're telling that is make-believe, that is based on a fantastical world. So whilst there's a political commentary that people can take from the show, because that's everyone's right to do so. I think that not taking it too seriously is kind of the key here."
Here's hoping GoT ups its girl power when season 6 premieres Sunday at 9 pm ET on HBO. And tune in to SiriusXM's EW Radio (Ch. 105) for analysis of the episode.
For a free 30-day trial, check out http://www.siriusxm.com/freeTrial.
---
---