The one thing Melissa McCarthy and Ben Falcone argued about on The Boss set
Melissa McCarthy and Ben Falcone are a movie-making dream team, but the actress's enthusiasm for dangerous scenes made her director husband more than a little nervous on the set of the newest collaboration, The Boss. Falcone, 42, stopped by Entertainment … Continued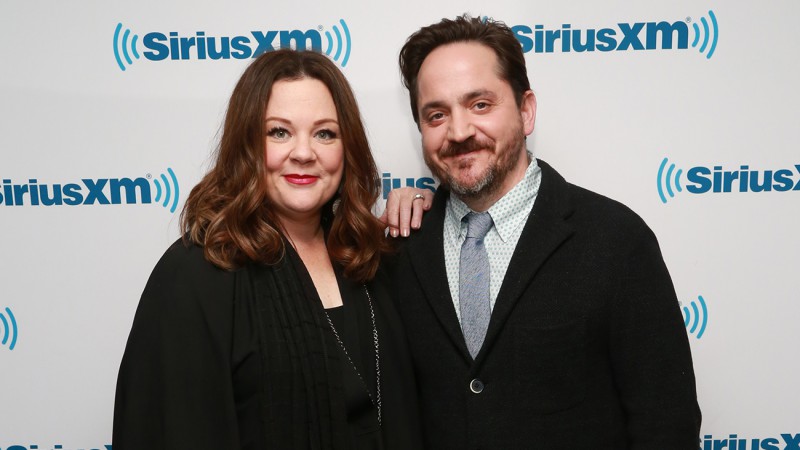 Melissa McCarthy and Ben Falcone are a movie-making dream team, but the actress's enthusiasm for dangerous scenes made her director husband more than a little nervous on the set of the newest collaboration, The Boss.
Falcone, 42, stopped by Entertainment Weekly Radio's LA Daily this week to chat about the film with hosts Julia Cunningham and Kyle Anderson. Spoiler alert: The Boss includes an epic sword-fighting scene between McCarthy and Peter Dinklage. (As Anderson put it, "There's some straight-up Game of Thrones stuff in there.")
"They both do many, many of their own stunts. It's actually the only time that I ever disagree with Melissa. Oftentimes she wants to do way too many of her own stunts," Falcone said. "I already worry about our stunt woman, who's been Melissa's stunt woman forever, this woman named Lucy, amazing. I'm like, 'I'm already concerned about her, and she's like a world-class parkour runner and she's been doing this forever and she's a professional. This is what she does. And I'm already scared for her, please don't make me be scared for both of you.' Melissa's like, 'Well, I think I can do it.'"
As he lovingly concluded, "she's insane."
Still, he admitted McCarthy isn't seeking an adrenaline rush — she's just willing to suffer for her art.
"Her point is, 'Well, Lucy is so naturally graceful … won't I do it a little more awkwardly?' " he said, laughing. "She's coming from a great place."
The Boss is in theaters now. LA Daily airs on EW Radio (Ch. 105)
For a free 30-day trial, check out http://www.siriusxm.com/freeTrial
---
---
---