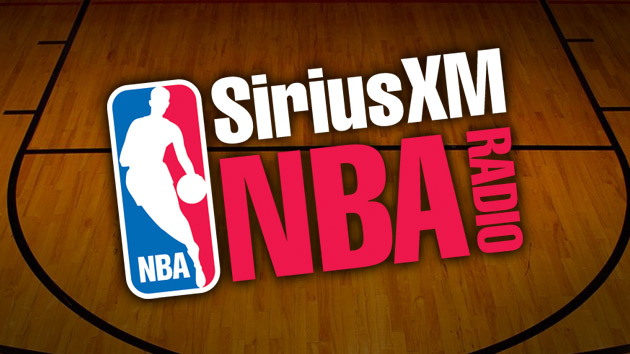 It's hard to believe but the Cleveland Cavaliers have already been NBA champs for three months and training camp is right around the corner. With that in mind, the hosts and experts on SiriusXM NBA Radio have compiled their list of the NBA's 25 best players for the upcoming 2016-17 season. Up today? Players #25-#21. There are a few notable and familiar faces, but for the most part this quintet is dominated by youngsters that you're maybe not familiar with but who we think you will be very familiar with come this time next year.
#25: Giannis Antetokounmpo, Milwaukee Bucks

The Greek Freak has been the darling of the NBA's intelligentsia since his rookie campaign back in 2013. Finally after a few seasons of growing awareness and curiousness, it's Anteokounmpo's time for the spotlight. His athleticism has always been unquestionable –if anything needed to progress it may have been basketball and not Giannis– and with coach Jason Kidd's tinkering insertion last season of Giannis at the point guard position, hoops may have caught up with Giannis. The Bucks are a young, athletic and hyper-tall squad and with Giannis Antetokounmpo maybe running the point all season, this Bucks squad will be weird and good.
#24: Isaiah Thomas, Boston Celtics

Brad Stevens with any ensemble cast is going to make for a competitive team. Brad Stevens with Isaiah Thomas? And all of the Brooklyn Nets draft picks? That's when things got really interesting for the Eastern Conference. Thomas serves as a proxy for Stevens on the court, to say nothing of his self-evident athleticism and otherworldly quickness. An afterthought in Sacramento and Phoenix, Thomas has found a home in Boston that's happy to embrace his quickness and let it translate to gobs of points and assists.
#23: Karl-Anthony Towns, Minnesota Timberwolves

After a debut like THAT last season, wherein KAT averaged over 18 points (on 54% shooting), 10 boards, two blocks and a hair under one steal per game, the rest of the NBA is on notice. Karl-Anthony Towns is arguably the most-talented and polished big to enter the season since Tim Duncan and the 2015-16 Rookie of the Year's sophomore effort should be another statistical reminder of exactly how dominant the ferociously athletic big man is. Oh, and one more thing: Karl-Anthony Towns will not be turning 21 until November 15th.
#22: John Wall, Washington Wizards

John Wall, not a joke, set career highs in points, assists and rebounds last season. You can look it up, but trust me, he did. Wall's silent and dominant toil in the nation's capital is testament to exactly how stacked the point guard position is in the Association right now. This is the golden age of point guards and you would be doing yourself a disservice if you were to overlook a Wizards game on a dreary Friday in January when you're not feeling up for going out. Stay home, watch Wall dominate in the paint, behind the arc and on defense. The man is electric.
                        #21: Carmelo Anthony

Carmelo Anthony has been at his craft since the 2003-04 season. Or, to put it another way, 'Melo joined the league one season after Michael Jordan officially hung up his Nikes for the final time. For all of his stats, his All-Star appearances and ridiculously successful stints with Team USA in international competition, Carmelo Anthony is still derided as not good enough. Now, as he approaches his twilight years, can we all just appreciate his game for what it is? A devastating arsenal of offensive moves combined with an impossibly mismatch-creating frame that hides his quickness and not-so-bad rebounding abilities? To paraphrase Russell Crowe, "ARE YOU NOT ENTERTAINED?" This year and this team as it is constructed is arguably Anthony's last legit shot at making the playoffs and it's past time for all of us to simply appreciate his game for what it is. Playoffs or no.
---
---