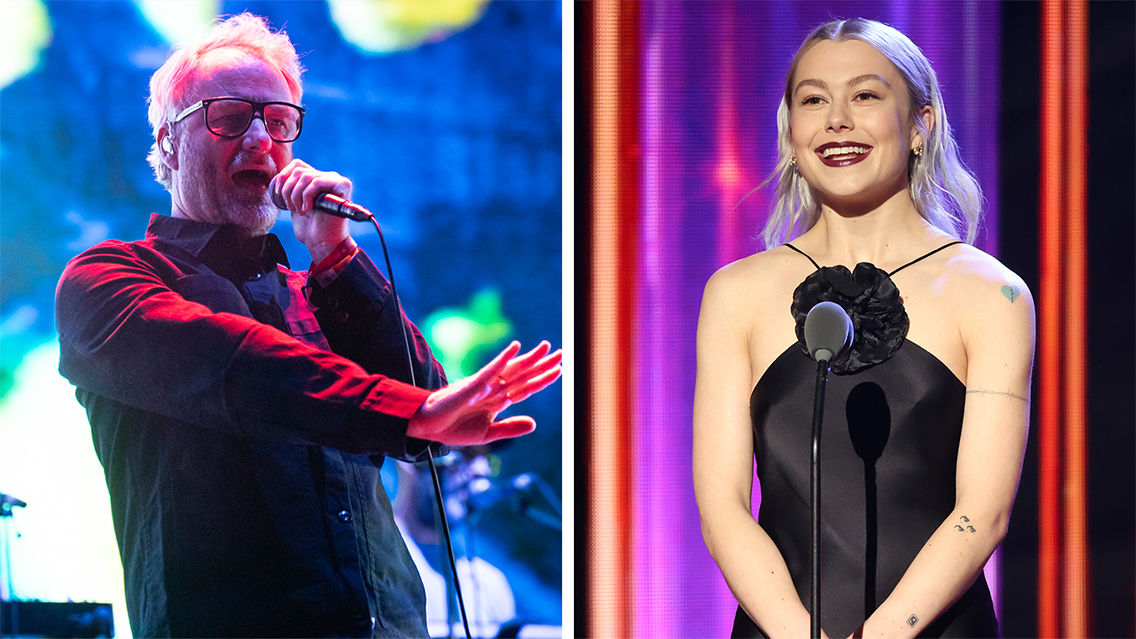 Just days after Matt Berninger appeared on a new episode of fellow indie star Phoebe Bridgers's SiriusXM show, Saddest Factory Radio, The National released a brand-new song featuring Phoebe, along with a music video directed by Phoebe's brother. Watch the video below.
---
Hear Phoebe Bridgers and Matt Berninger Spin Their Favorite Songs
---
"Your Mind Is Not Your Friend"
The new track, "Your Mind Is Not Your Friend," is the latest from First Two Pages of Frankenstein, The National's forthcoming ninth studio album. The mind-bending music video, directed by Jackson Bridgers, sees Matt and his brother, Tom, dressed in black suits while frolicking in the woods and a playground. Phoebe makes a cameo, as well, picking up a baby sitting on the playground.
In 2019, Phoebe and Matt released the song "Walking on a String" for Zach Galifianakis' Between Two Ferns: The Movie. During the latest episode of Phoebe's SiriusXM series, she and Matt spin their favorite songs by Tom Waits, Sharon Jones and The Dap Kings, and more. Listen to the show anytime on the SXM App.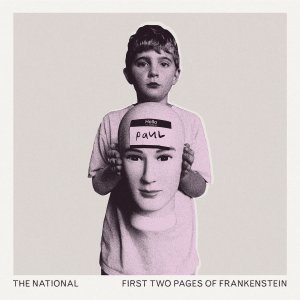 Due out on April 28, First Two Pages of Frankenstein will feature 11 tracks, including songs with special guests Phoebe Bridgers, Taylor Swift, and Sufjan Stevens (see full tracklist below). Regarding the LP, Matt said:
"When I feel stuck, I'll often grab a book off the shelf just to get some words in my head, and the first two pages of Frankenstein ended up triggering 'Your Mind Is Not Your Friend,'" he said. "The book starts off with the narrator on a voyage near the Arctic Circle, and that image of being adrift helped me to write about feeling disconnected and lost and lacking in purpose. Once I started confronting that strange, blurry panic of not having ideas, everything began to crack open a bit."
First Two Pages of Frankenstein Tracklist
1 Once Upon a Poolside [ft. Sufjan Stevens]
2 Eucalyptus
3 New Order T-Shirt
4 This Isn't Helping [ft. Phoebe Bridgers]
5 Tropic Morning News
6 Alien
7 The Alcott [ft. Taylor Swift]
8 Grease in Your Hair
9 Ice Machines
10 Your Mind Is Not Your Friend [ft. Phoebe Bridgers]
11 Send for Me
---
---
---