I'm A Barbie Girl: The Music Behind Barbie
Hear the hits from the hottest movie currently in theaters.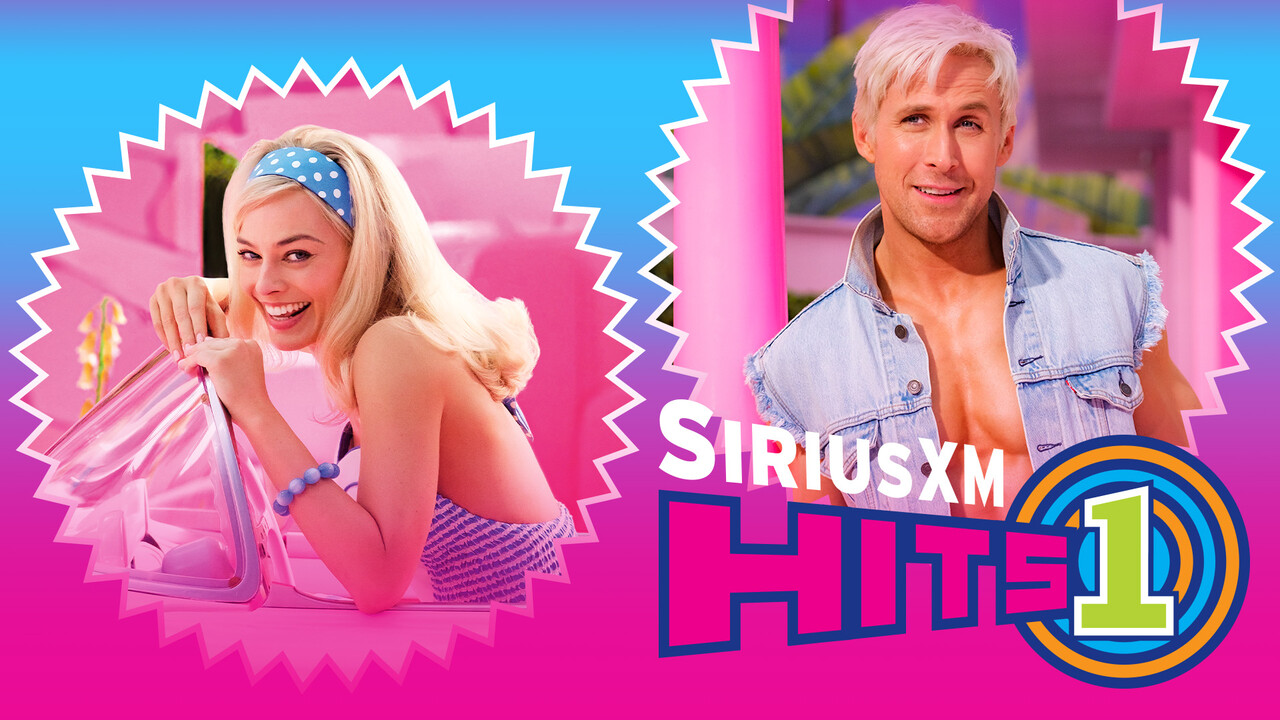 As one of the most hyped movies of the year, Barbie has gotten everyone talking. With memes, filters, and excitement everywhere, this weekend's release is guaranteed to be huge! Of course, a movie this big needs music to match — that's where Barbie The Album comes in!
To celebrate the movie's release, SiriusXM Hits 1 (Ch. 2) is becoming your official Barbie soundtrack for the weekend! Every hour, the movie's cast will be taking over to play their favorite songs from the album. Artists include Billie Eilish, PinkPantheress, Sam Smith, Dua Lipa, Khalid, Ava Max, Lizzo, and more.
---
Tune in to Barbie Weekend on SiriusXM Hits 1 (Ch. 2) July 21-23 on the SiriusXM App
---
Dua Lipa: This Barbie Is on the Soundtrack
"Come on Barbie, let's go party" is the theme of the weekend! One of the biggest songs from the movie is Dua Lipa's "Dance The Night," an upbeat hit that's sure to have you dancing along.
Executive producer Mark Ronson has stated that he immediately wanted a dance hit for the soundtrack, and Dua Lipa was his first choice. She succeeded in creating a disco anthem for the ages, but Lipa's involvement doesn't stop there. She also plays Mermaid Barbie, and we can't wait to see her nail it!
Ryan Gosling: He's Just Ken
We all know Barbie is everything, but what about Ken? Ryan Gosling has the answer!
Gosling, who plays Ken in the movie, performs the song "I'm Just Ken," in which he sings about being second-best to Barbie. Poor Ken! Gosling actually requested to sing the song himself, as he felt an emotional connection. This led to director Greta Gerwig rewriting a scene in order to accommodate the request, and we're so glad that she did.
Sam Smith also has Ken's back. In their song "Man I Am," Smith tells the story from Ken's perspective. Given their excitable announcement of their involvement, we can't wait to hear what's in store!
Nicki Minaj & Ice Spice: We're All Barbie Girls
Think of Barbie-related music, and Aqua's 1997 classic "Barbie Girl" will most likely pop into your head. For 26 years, we've been living "life in plastic," and it's definitely been fantastic!
Of course, the hit had to feature in the movie somewhere. That's where Nicki Minaj and Ice Spice come in. Their hit song "Barbie World" samples Aqua's original, with the band credited as performers and co-writers on the song. It's unsurprising that Minaj is part of the music behind the film — as all Barbz will know, Barbie has been a central part of Minaj's career!
Charli XCX: These Samples Are Everything
Nicki Minaj and Ice Spice aren't the only artists inspired by others. Charli XCX's "Speed Drive" incorporates both Toni Basil's 1982 song "Mickey" and Robyn's cover of "Cobrastyle."
Similarly, "Barbie Dreams" by Fifty Fifty (feat. Kaliii) includes a bubblegum pop interpretation of Janet Jackson's 1997 single "Together Again."
Just when you thought the music behind Barbie couldn't get any more iconic, they just keep adding to the mix!
Lizzo: Welcome to the World of Barbie
There's no shortage of incredible artists on Barbie The Album, but the role of introducing us to Barbie's world had to fall to someone. Who better than Lizzo, then, to answer the call?
Apparently, each artist on the soundtrack was shown a scene from the movie to help inspire their contribution. Lizzo's was the opening credits. Ronson described it as a tricky scene to write for, as there's so much going on.
According to the producer, after initially struggling with her first few attempts, Lizzo rewatched the clip and began free-styling and narrating the scene as it unfolded. As a result, her song "Pink" will play during the opening.
Ronson has described the song as "Lizzo basically welcoming you into the world of Barbie." Sounds like the perfect introduction to us!
Billie Eilish Gets Meta
In "What Was I Made For?," Billie Eilish contemplates her own existence. She laments that she "looked so alive, turns out, I'm not real." It seems perfectly fitting with what the film has in store for Margot Robbie's titular Barbie. Maybe life in plastic isn't so fantastic after all.
The song's emotional music video even made Eilish herself cry, so if you're looking to get in your feels, be sure to watch the video below!
---
If you're as excited about the movie as we are, be sure to tune in to our Barbie special weekend on SiriusXM Hits 1 (Ch. 2)!
---
---
---