The Monkees celebrate 50 years and new album with Town Hall in Nashville
This summer marks the 50th anniversary of the Monkees' television series and the release of their debut single Last Train To Clarksville. In celebration of their semicentennial, the band is releasing their first new album in 20 years, titled Good … Continued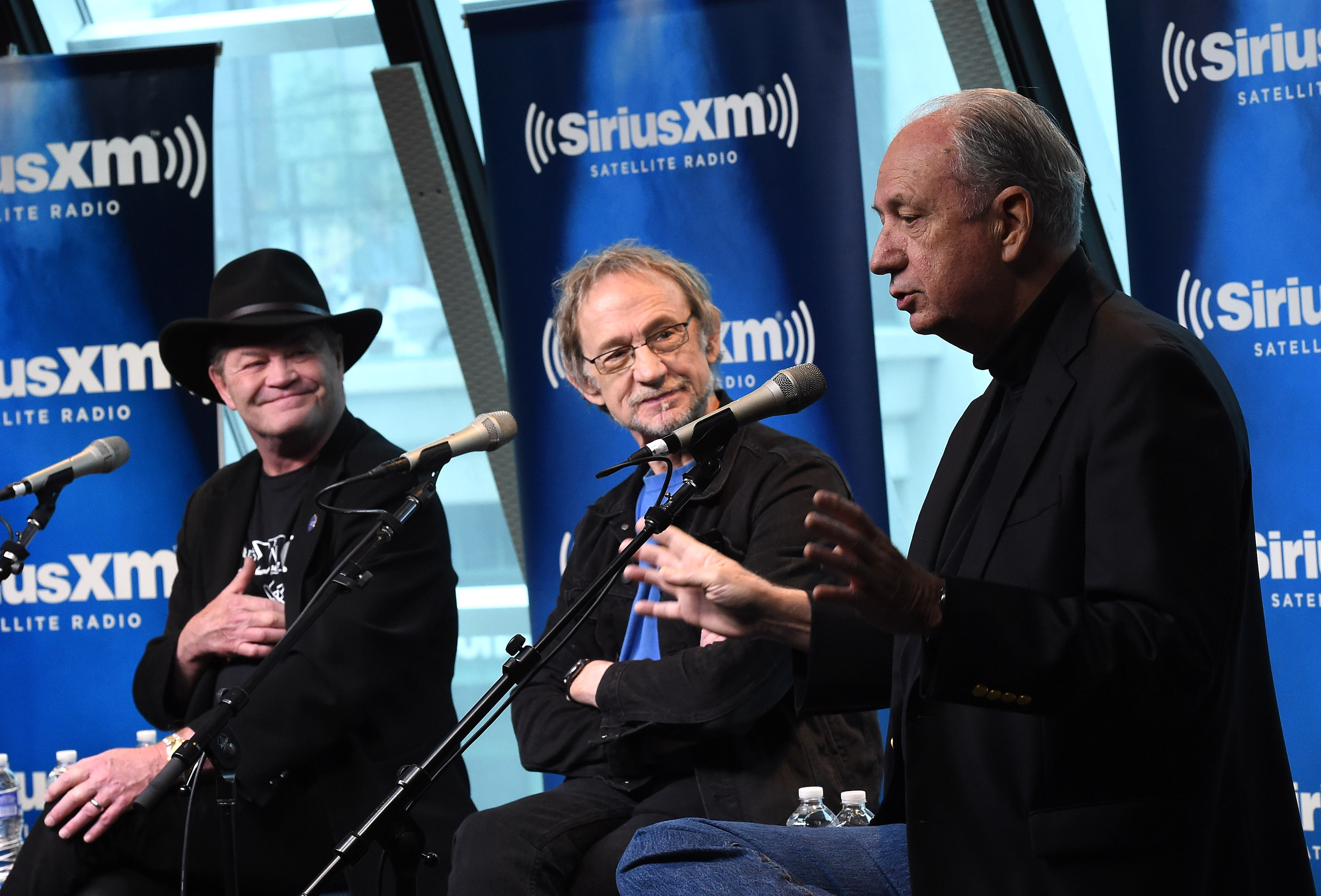 "NASHVILLE, TN – MAY 16: (L-R) Micky Dolenz, Peter Tork, and Michael Nesmith of The Monkees attend SiriusXM's "Town Hall" with The Monkees at SiriusXM Studios on May 16, 2016 in Nashville, Tennessee. (Photo by Rick Diamond/Getty Images for SiriusXM)"
This summer marks the 50th anniversary of the Monkees' television series and the release of their debut single Last Train To Clarksville. In celebration of their semicentennial, the band is releasing their first new album in 20 years, titled Good Times!, and have embarked on an extensive North American tour.
Following up 1997's JustUs, the new effort will feature songs by Noel Gallagher, Rivers Cuomo, Ben Gibbard and others as well as unreleased original music from the '60s that never made it on their previous records.
During a Town Hall event earlier this month in Nashville, Felix Cavaliere of The Rascals interviewed band members Micky Dolenz, Peter Tork, and Michael Nesmith about the upcoming album, their iconic career and more.
Among the topics discussed were having Jimi Hendrix opening for them on tour and Micky Dolenz meeting the Beatles for the first time.
The Monkees Town Hall premieres on 60s on 6 Monday, 5/23 at 5 pm ET with encore airings 5/23 at 8 pm ET; Tuesday 5/24 at 1 pm ET; Thursday 5/26 at 11 pm ET; and Saturday 5/28 at 9 am ET.
Good Times! is due out May 27, and is currently available for pre-order.
For a free 30-day trial, check out http://www.siriusxm.com/freeTrial
---
---
---