Kevin Hart: Bombing at stand-up is 'the best feeling'
"You need to be able to check yourself and go, 'Oh, wait. This may not be good,'" Kevin Hart said.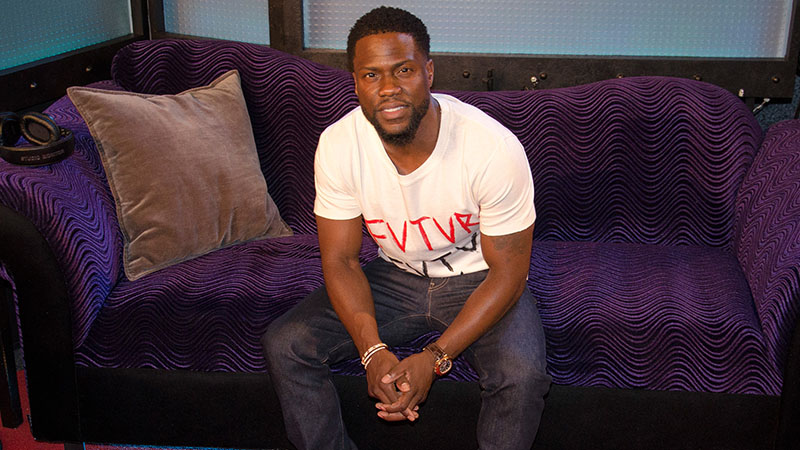 Kevin Hart is one of the most successful actor/comedians in the business — and he refuses to coast.
Appearing on The Howard Stern Show on Monday, the Ride Along star said he tests new material on the toughest possible audiences.
"You have to put yourself in the worst positions at the beginning. Like, 1 in the morning, when you know the crowd's beat up, you go down," he explained. "You don't go on the primetime slots, because they're going to give you so much love and attention. You gotta go when it's a little tougher. That's when you can test the material."
"Is bombing the worst feeling in the world?" Stern asked.
"Bombing's the best feeling in the world at this position because you know that you're not being cheated," he replied. "When I'm bombing, okay, they're being honest. This isn't good. You need that. You need to be able to check yourself and go, 'Oh, wait. This may not be good. Okay.'"
Hart also said he loves being challenged by his famous friends, recalling a night when he and Chris Rock felt confident about the jokes they'd told at New York City's Comedy Cellar … until Dave Chapelle took the mic.
"Dave went on stage and was so good that me and Chris just took what we had, we balled it up," he said. "We threw it away."
Hear about Hart's friendship with another great comedian, Colin Quinn, below.
Hear the full interview on demand on the SiriusXM app. For more coverage of The Howard Stern Show, follow @sternshow on Twitter and check out HowardStern.com. Hear more Howard on SiriusXM Ch. 100 and 101.
---
---
---