Skills Challenge, anyone? How MLB could add more events to the All-Star Week
Major League Baseball is hosting the 87th Annual All-Star Game this coming Tuesday evening at Petco Park in San Diego. From the SiriusXM Futures Game, to the Home Run Derby to the game itself, you can catch all of the action … Continued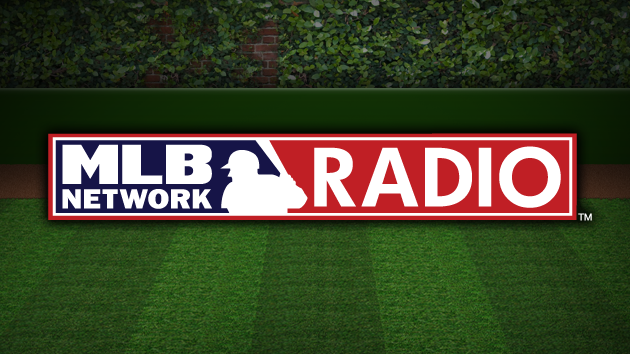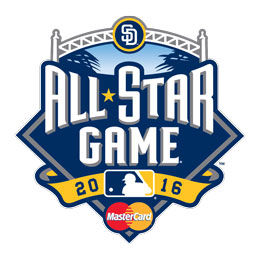 Major League Baseball is hosting the 87th Annual All-Star Game this coming Tuesday evening at Petco Park in San Diego. From the SiriusXM Futures Game, to the Home Run Derby to the game itself, you can catch all of the action on MLB Network Radio (Ch. 89, Sirius 209).

With the AL and NL rosters set for Tuesday night's game and with the Cubs dominating the National League's lineup, we thought it'd be a good time to look at some fun ideas to make the Midsummer Classic even better. So what else could MLB add to the festivities to go along with the Futures Game (sponsored by SiriusXM!), the Celebrity Softball Game and, of course, the Home Run Derby? It's way too late in the game to make these changes for next week's big event, so let us walk you through a few ideas that we think could really pack the stands in Miami next year and countless other MLB stadiums in the years to come.
Fastest runner: A good old fashioned foot race seems so maddeningly simple on its face, but from a pure entertainment value perspective, its potential is limitless. Look no further than the NHL's Fastest Skater competition, which is perennially one of the highlights of the league's All-Star weekend. MLB's version would feature a mano a mano footrace, with one competitor starting at home plate and racing to second and the other starting on second and racing home so as not to give either runner an unfair inside lane advantage.
Potential contestants: Mike Trout (LAA), Billy Hamilton (CIN), Jarrod Dyson (KC), Jonathan Villar (MIL), Billy Burns (OAK).
Best arm: There are fewer things in baseball that are more exhilarating to watch than a properly executed play at the plate from the outfield. This particular competition would combine both speed and accuracy, featuring an outfielder throwing out an imaginary runner from his preferred outfield position to a target placed at home plate. Contestants would be judged both on speed and the overall accuracy of their throws.
Potential contestants: Jose Bautista (TOR), Starling Marte (PIT), Adam Eaton (CWS), Aaron Hicks (NYY), Carlos Gomez (HOU).
Fastest pitch: This would never, in a million years, happen due to injury concerns. That being said, allow yourself a moment to imagine how much fun it would be to watch the hardest flamethrowers in the Major Leagues really air it out against the radar gun and the competition. No need to worry about throwing a strike, just light up the radar gun and bragging rights are yours.
Potential contestants: Aroldis Chapman (NYY), Noah Syndergaard (NYM), Craig Kimbrel (BOS), Arodys Vizcaino (ATL), Mauricio Cabrera (ATL),
Bat Flipping Contest: A bat flip may or may not have earned Jose Bautista a vicious right cross to the face earlier this season. But, Rougned Odor's fist and the Texas Rangers' hurt feelings aside, it's time baseball did away with its unwritten rules and embraced the bat flip.
The home run derby has long been a staple of MLB's annual All Star Game festivities, so why not add a new competition that's the peanut butter to the Derby's jam.
Silly? Sure. Fun? Absolutely. And fun is what the All-Star Game and the events leading up to it are supposed to be all about, right?
A recent poll from Public Policy Polling showed that 48% of all fans favor the bat flip, this
despite the fact that the game is actively trying to discourage them, lest a pitcher get his feelings hurt by a batter reacting the exact same way every single fan would if they hit a massive home run, bat flips are one of the most fun parts of baseball.
They are a work of performance art, an act of joy and chest thumping so visceral and intense and full of joy as to serve as an exclamation point on a truly memorable moment.
Case in point? Bautista last October.
In case you've forgotten — you likely haven't, the Rangers certainly haven't — let's watch that back again.

Every single thing about that was made for the social media era, from the look on his face, to the sheer force with which he tosses his bat aside, an emphatic exclamation point on the apex of his career to that point. That is a man who just came through in the clutch and he knows it. A bat flipping contest could be MLB's equivalent to the NBA's slam dunk contest, wherein sluggers add an element of style to something that is generally a spontaneous thing.
Can you imagine how much fun it would be watching Bautista square off against the likes of Bryce Harper, Yoenis Cespedes, Yasiel Puig? You could even incorporate it into the Home Run Derby, rewarding guys for being creative in pimping out their home runs. The GIFs and memes practically make themselves.
With general interest in the game on a big upswing — the Royals-Mets World Series was the highest rated in six years — it's time for MLB to not just embrace the bat flip, but a few other seemingly kooky ideas. Bryce Harper is right, it's time to make baseball fun again. These modest proposals are a very small step toward doing just that.
Matt Lindner is a sports and business reporter from Chicago. He has an undying fondness for all things baseball, once served as a sausage in the Milwaukee Brewers' famed "Sausage Race" and is a lifelong Chicago Cubs fan. Reach out to him on Twitter: @MattLindner.
---
---
---