Hear nonstop hits by Grammy winners: Olivia Rodrigo, Jon Batiste, Foo Fighters & more
Salute the stars from Music's Biggest Night now through April 6.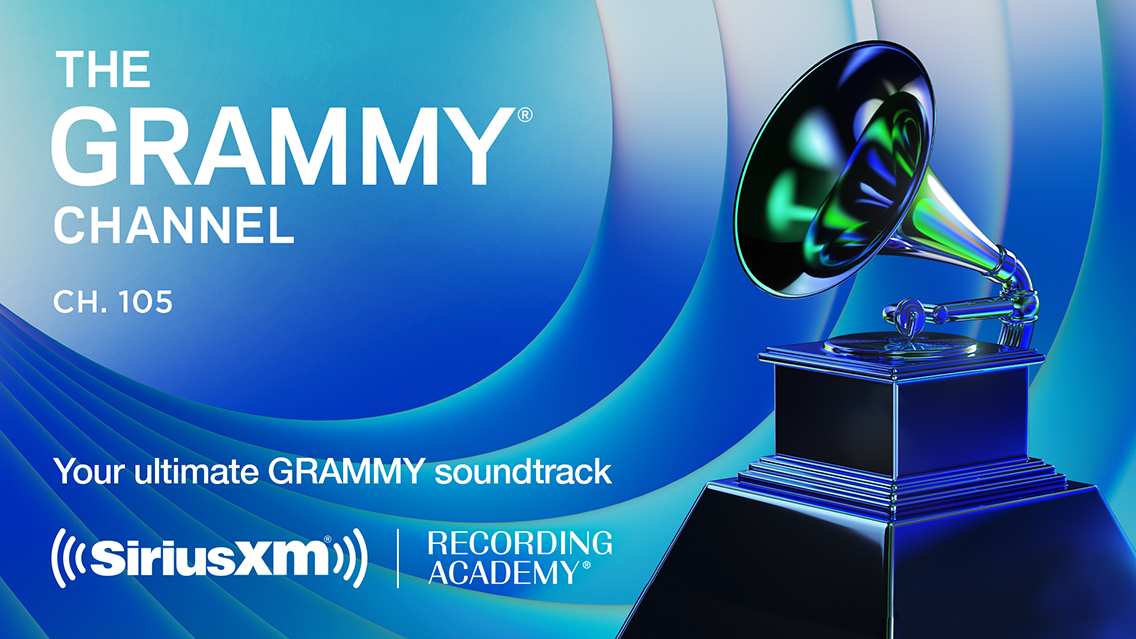 ***Check out this year's GRAMMYs Channel here.***
---
Enjoy the music of this year's 64th Annual GRAMMY® Awards winners and nominees even after tonight, as SiriusXM and the Recording Academy®'s The GRAMMY Channel runs through April 6.
Tune in now to hear nonstop hits by Billie Eilish, Doja Cat, H.E.R., Jon Batiste, Justin Bieber, Olivia Rodrigo and more. Listeners can also expect to hear music from GRAMMY Lifetime Achievement Award Honorees such as Bonnie Raitt and Kenny "Babyface" Edmonds, as well as exclusive interviews with music's biggest stars from behind the scenes at the 64th Annual GRAMMY Awards.

---
Additionally, revisit exclusive SiriusXM moments with some of the nominees below.
Lil Nas X Speaks on "Jolene"
During a performance for BBC Radio in celebration of his GRAMMY-nominated album, Montero, Lil Nas X performed a gender-bent version of Dolly Parton's classic, taking the oft-covered track to a whole new level. Dolly herself gave it her stamp of approval, and later Lil Nas X joined Andy Cohen to discuss his decision to cover the song, which actually came up as a joke at first.
Doja Cat Takes a Deep Dive into the "Kiss Me More" Video
"Kiss Me More," Doja Cat's collab with SZA, is nominated for Song of the Year, Best Pop Group/Duo Performance and Record of the Year after taking both the radio waves and TikTok by storm (as both artists' songs are wont to do). Upon its release, Doja joined The Heat (Ch. 46) to explain the goings-on of Planet HER and the narrative behind the larger-than-live music video that features giants in conjunction with the song that she describes as "a welcome."
Foo Fighters Perform "Best of You"
Despite its release in 2005, "Best of You" has long been cemented as a timeless Foo Fighters song, and last year the 11-time GRAMMY-winning band joined SiriusXM for a legendary performance of the favorite track (which was also nominated for Best Rock Song at the 48th Annual ceremony) which felt as fresh as if the song was released yesterday. This year, the band is nominated for Best Rock Performance with "Making a Fire" and Best Rock Album with Medicine At Midnight.
Silk Sonic Explains Their Bootsy Collins Feature
Silk Sonic (Anderson .Paak and Bruno Mars) have been taking music by storm (if their four GRAMMY nominations are any indication, at least) since they decided to leave the door open a year ago. In the time since, their album, An Evening with Silk Sonic, debuted at No. 2 on the Billboard Top 200 chart, was nominated for Outstanding Album at the 53rd NAACP Image Awards and earned spots on countless end-of-year best-of lists. During an interview with SiriusXM Hits 1 (Ch. 2), Mars and .Paak explained the seamless inclusion of Bootsy Collins — who actually came up with the name for the duo — into the album and project.
Brandi Carlile Covers Joni Mitchell
With the return of live music and in-person concerts, SiriusXM and Pandora introduced a series intimate, cross-genre concerts meant to bring beloved artists back together with some of their biggest fans. In the midst of her Right on Time Tour, Brandi Carlile performed an exclusive set featuring her career-spanning signature songs music from her much-anticipated new album, In These Silent Days, and even a special rendition of Joni Mitchell's "Woodstock" on an outdoor stage at Stephen Talkhouse in Amagansett, NY.
---
---
---